We made the decision many years ago that we would spend our summers together as a family, and make it fun and festive by planning our own DIY summer camp at home! Mainly it was because we didn't want to have to adhere to a set schedule of having to get out of the house by a certain time each morning after a busy school year of early morning band and orchestra practices in addition to getting to the bus stop on time.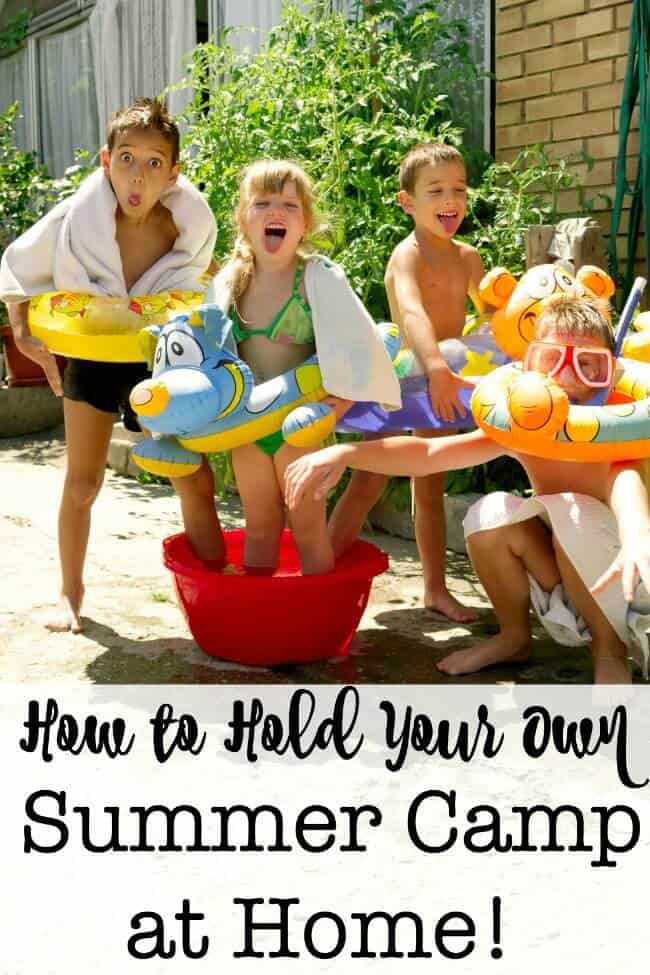 Quick Links to the Info in This Post!
And I feel that getting to spend the summers with my kids is a built-in bonus of living my life as a stay at home Mom…. one that I want to make sure that I take advantage of. And finally, it is certainly a lot more frugal to conduct your own summer camp at home than to send all six kids to day camp- even the town camp gets expensive when you are sending such a large crew!
We like to call it "Camp Rowley" at our house…  and we just can't wait to get started!  And to share it with you!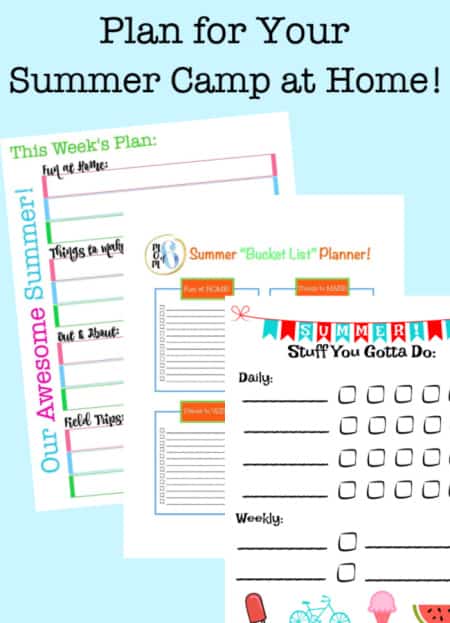 How to Start a Summer Camp at Home!
I'll be the first to admit that it takes some upfront planning to run your own summer camp at home! The posts below include some great planning printables you can use to brainstorm ideas with the kids (and they're FREE!)!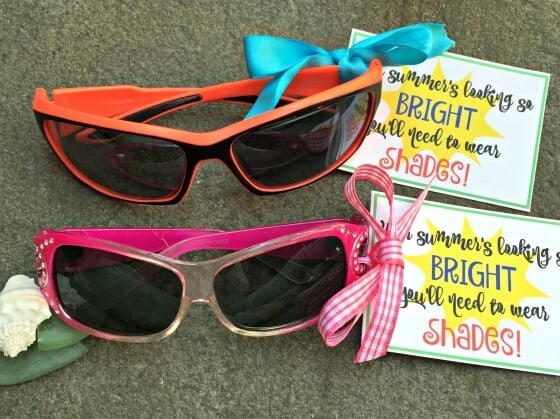 DIY Summer Camp Kick-Off:
Activities for Summer Camp at Home:
As you know, the key to any good summer camp experience is to have the right activities planned. I find that it helps to actually schedule activities on the calendar- because it gives you and the kids something new to look forward to every day!
DIY Summer Camp Field Trips:
During our summer camp at home, I like to plan one or two local "field trips" every week. I made sure that these are outings (even when the kids were very young) that I could do all by myself.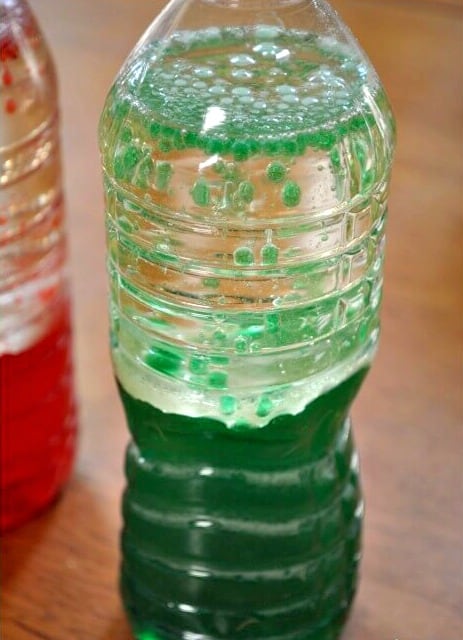 DIY Summer Camp Crafts:
I really look forward to crafting time with the kids each summer- because during the busy school year with all of the lessons, activities, and sports seasons- there never seems to be enough downtime to just create. I think summer camp crafts just help to open that creative side of kids' brains!
DIY Summer Camp Wrap Up:
It's always fun to celebrate the end of a great summer together!
More Resources for Busy Moms!
I hope that you found this to be a great resource for you to plan what you'd like to do with your kids this summer!