Truth or Dare is the perfect party game for tween sleepover parties. But sometimes when left to their own imaginations, kids can come up with some pretty "interesting" truth or dare questions that might be a little bit cringe-worthy for kids birthday parties! (At least from a parent's point of view!) So for my daughter's birthday party, I thought it might be a good idea to provide a little direction for the kids, especially since I likely won't be included in the festivities while they are playing the game!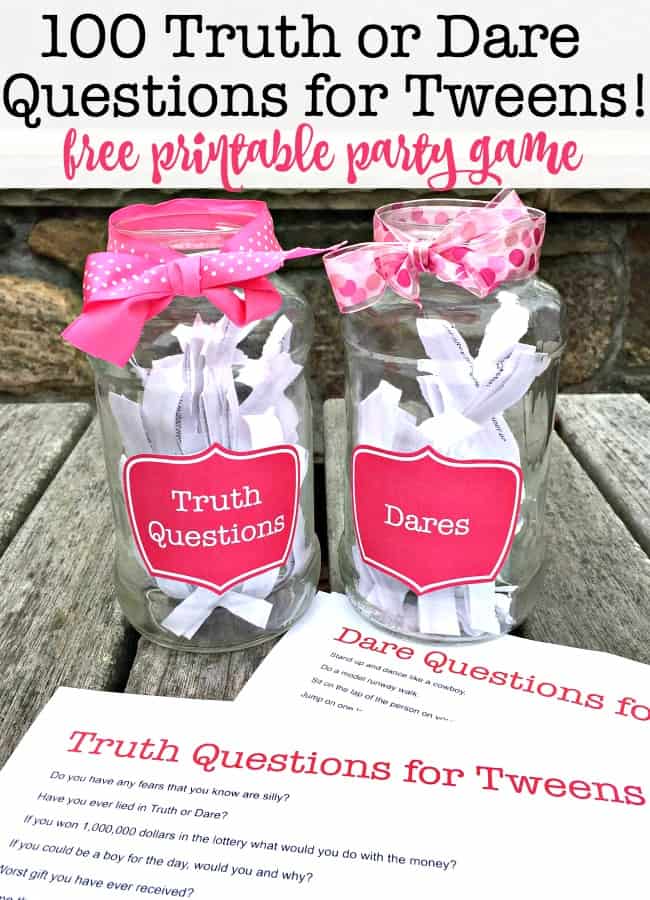 I specifically stayed away from topics of crushes (not every tween has them!) and anything that might lead to someone's feelings getting hurt or feeling left out. The questions and dares are both silly and "G-rated" so your party won't get too out of hand!
If you are hosting a tween birthday party in the near future: Here are 100 Truth or Dare Questions for Tweens!

*Please note that some of the links in this post are affiliate links, which means I will make a small commission if you purchase through these links.
Truth or Dare Questions for Tweens!
When you have kids that are "tweens" it is such an awesome age! They are still young enough that they love to cuddle up with a stuffed animal at bedtime and yet mature enough that they can talk about current events with you and with their friends. They are teetering on the edge of childhood while also approaching teenager-hood!
So when playing a party game, you want to include questions that make them laugh without crossing into true teen territory.
Setting Up the Truth or Dare Game
I printed all of the truth or dare questions on my home printer and using my paper cutter I cut the pages into strips, folded them in half, and placed them inside of two glass jars (that are actually recycled pasta sauce jars). To make the jars nice and pretty I added the Truth Questions and Dares labels and a ribbon (because who doesn't like things to be a bit fancy?)!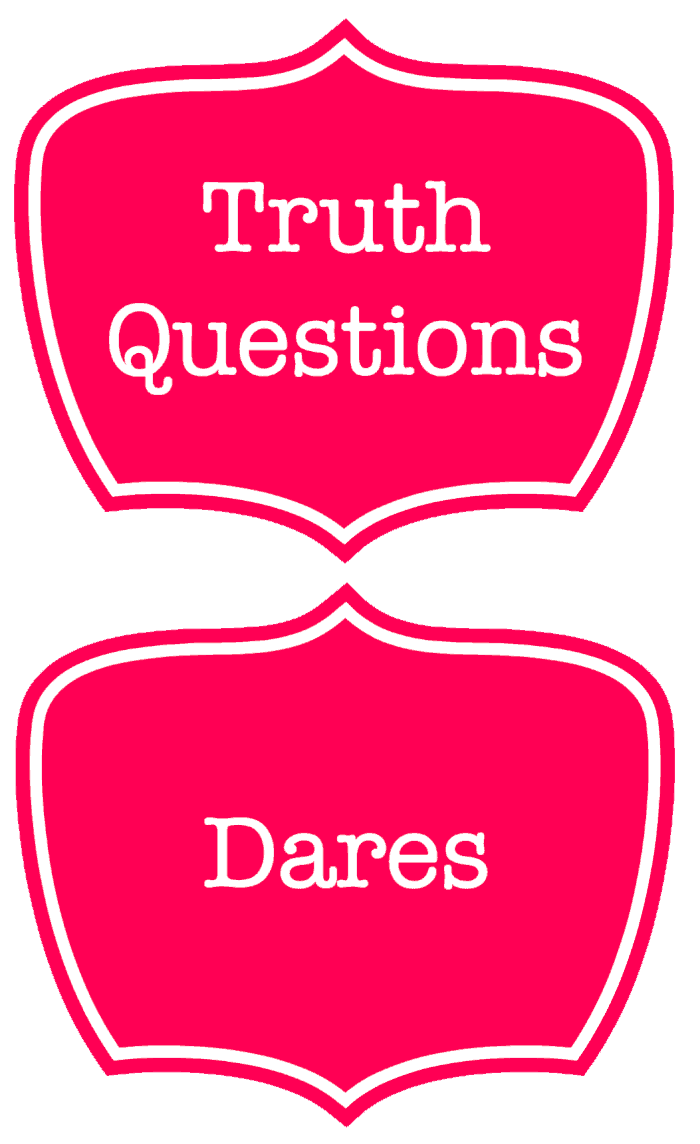 I think they looked so cute for our sleepover party!
Ready to print your own Truth or Dare Questions for Tweens?
Awesome! Simply sign up below to join the MomOf6 community and you'll be directed to a thank you page with access instructions!
Join the MomOf6 community!
You'll receive our twice-weekly newsletter via email filled with ideas and resources for busy Moms! *You can view our Privacy Policy here. To access the printable without subscribing to our newsletter, click here to send an email requesting access.
Looking for Some More Great Party Games, Crafts, & Activities for Kids?
Shop for These Awesome Party Games!
Check out all of our Kids Birthday Parties here: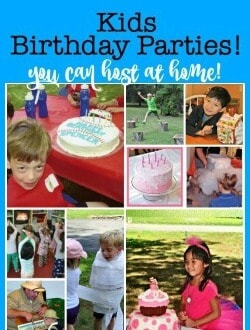 How to Throw Your Own Kids Birthday Parties at Home!
Would your tween enjoy this Truth or Dare party game?