Celebrating your child's special day with an at-home birthday party can truly be one of the most rewarding, memory-making things that you get to do as a Mom- and it doesn't have to be a lot of work. If you are organized, have a few ideas, and this birthday party checklist– you'll be all set!
At Home Birthday Party Checklist
Geel free to print this checklist and put it to good use when planning your next at-home birthday party (for personal use only please). Here's a few tips to get you started:
1. Pick a Theme
The first thing you want to do when planning a birthday party is to pick a theme. A theme can be a beloved cartoon character or TV show (such Power Rangers or Hello Kitty) , or a theme can be activity-based (such as Legos or bowling). Don't get overly concerned about what theme your child chooses- because nearly all party games can be adapted to fit a theme! Once you decide on a theme, find some artwork that matches the theme that you can use for your party's stationery, decorations, etc. A great place to find inexpensive artwork to use is  CanStockPhoto. For less than $5 you will have an image you can use for your entire party!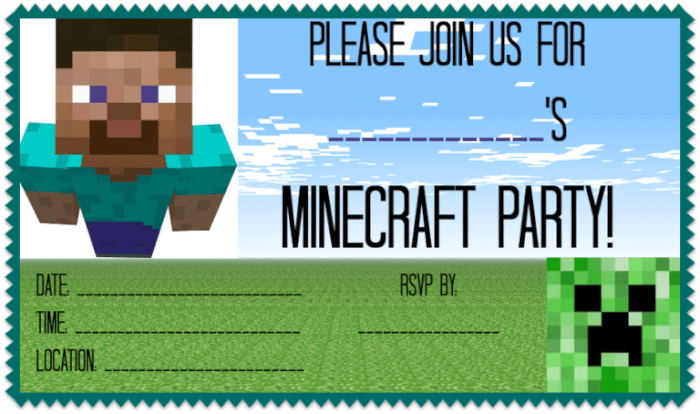 2. Stationery
Evite is a quick and easy way to invite guests to your child's party, and keep track of RSVPs. But to create a keepsake for your child, why not make their invites for free online using PicMonkey? My tutorial will show you exactly how to do it! Then you can email the invitation to friends and print a copy on cardstock to save for your child's scrapbook!
I also like to use the same artwork to create thank you notes and favor tags too- all in PicMonkey.
3. Games/Activities
There are lots of places where you can find fun party games that you can use to entertain the birthday party guests! One of my favorites sites for party ideas is Spoonful. Once you gather a list of games or activities that you think the kids will love, think about how you can take these games and work them into your party theme…. for example- a staple of any birthday party is a relay race. So for an indoor Lego party, you can hold a "Lego Relay Race", where kids have to scoop up Legos onto a spoon and then race to the other side of the room to deposit the Legos into a bowl. The first team to move all of their Legos from one end of the room to the other wins!
I suggest writing out a timeline for the party, starting with some sort of an opening activity that you can do as guests are arriving, coloring pages are great for this. Then plan 4-5 games or party activities and think through how long each one will last. I usually allow an hour for games and crafts and then 30 minutes for food, cake, and a final activity that gets guests up and lets them know that the party is over. An outdoor scavenger hunt in the perfect party wrap-up!
4. Paper Goods
There are lots of places where you find themed paper goods…. but I feel that you are spending money on something the kids don't care so much about (especially after age 5!). I suggest buying solid colored paper goods (which are usually 1/2 the price of themed paper goods) in bright colors such as royal blue or red. This way, any leftover paper goods can be used for a future party (which is not necessarily true for those Dora the Explorer plates you bought!)
5. Decorations
Keep it simple! For younger kids, a dozen helium balloons tied to balloon weights can go a long way into making a family room or basement feel like a birthday party! Some paper-punched hearts and dots on a dining room table is perfect for tween girls. I like to tie a few balloons to the mailbox or hang a sign on the front door, so guests will know that they've found the right house!
6. Favors
I like to have my birthday party favors pull double-duty. If I can create a craft as a party activity that fits the theme, and send the kids home with the craft- it doubles as both an activity as well as a party favor! The same goes true for food-themed parties where kids decorate cookies or cupcakes and take them home.
Another favor I love to give is a framed photo. I'll take a photo of the party guests together as a group at the beginning of the event, and then print the photos during the party (I assign the printing and framing to an older sibling or I'll do it later in the evening if we are throwing a sleepover party). I purchase inexpensive black frames to put the pictures in. It's a huge hit with party guests to go home with a beautiful framed photo of their buddies!
And what I definitely stay away from is a favor bag filled with little plastic toys and candy. I know that I groan when one of my kids brings one home- it's just more junk and clutter that will get stuffed into a bin and never played with again!
7. Food
There are lots of easy options- such as ordering a few double-cut large cheese pizzas for the kids. Or a tray of chicken nuggets from the grocery store deli that you just need to re-heat before serving. Another fun and inexpensive idea is to set up a pasta and salad bar for the guests. For a party of 15-18 children, I'll cook 4 boxes of pasta (2 ziti and 2 fettuccine), serve it with a choice of sauce (tomato sauce or butter), add a tray of garlic bread, a big salad with a choice of dressings- and you'll have an offering that feels fancier and costs less than half the price of ordering pizza! I also love to serve our "famous" party punch for birthday parties! I will put out plastic cups pre-labeled with the guests names and a big punch bowl. Again, it is more economical than small bottles of water or juice, and much less gets wasted!
8. Cake
I love to have my birthday cake fit the party theme- and it can be as a simple as baking a sheetcake from a boxed cake mix, frosting it, and then adding homemade cake toppers that are just pictures you printed out on paper and added wooden skewers to, before sticking them in the cake. Again- so much less expensive than ordering a store-bought sheetcake… and I think it tastes better too!
I hope that you find the birthday party checklist helpful when you plan your next at home birthday party!