I think that the key to having a stress-free holiday season is to spend some time planning ahead. And it really helps if you can find some time early in November to talk with your family about what you want the holidays to look like this year. So if you'd like to get organized for the holidays, download these free holiday planning printables to get started!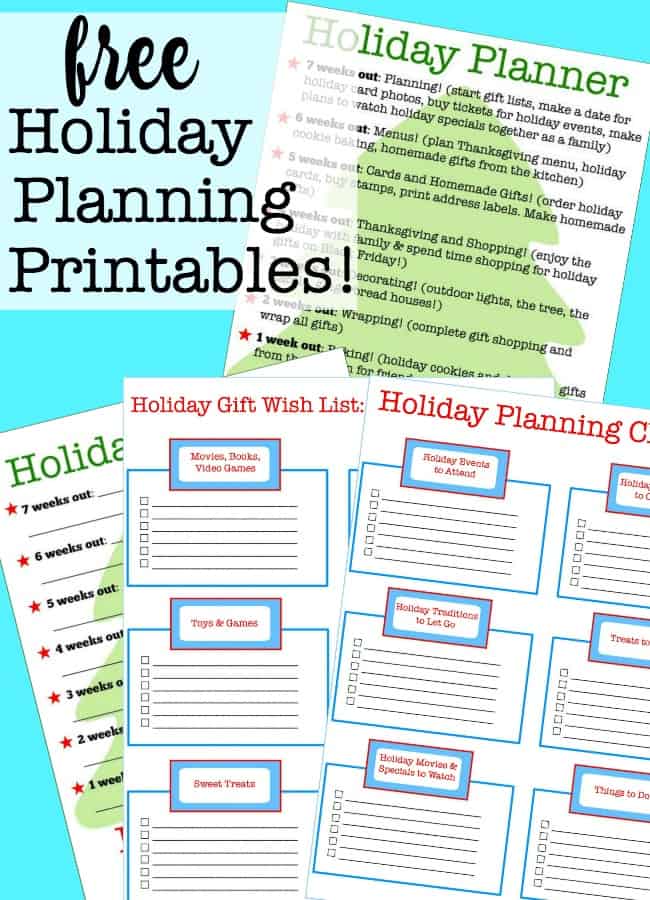 A few years ago I made the decision that I wanted to spend my holidays intentionally– doing the things that are important to my family and eliminating the holiday "to-do's" that were not adding to any personal joy. So watching those adorable claymation Christmas shows is a "yes", but making handmade Christmas cards is "out"!
To make sure that these intentions are made and carried out- I created this set of holiday planning printables to use while I am in the planning process!
Holiday Planner Timeline:
We try to do so many things during the holiday season- decorate our homes, shop for gifts, send holiday cards, bake delicious treats from our kitchen- that it can feel overwhelming when you write it all down on one list! To ease the stress, I like to plot it all out on a timeline and assign just one or two things to accomplish to each week. Here's the holiday timeline that I use:
You can see how this can be helpful, right? Want a blank version that you can fill in with your own activities? Scroll down to the bottom of this post to join our MomOf6 community and get your copy! Laying all of the tasks out on a timeline really helps to break it all down into manageable steps!
Need Help Planning an Intentional Holiday?

Do you need to cut back on everything you try to do during the holiday season so that you can actually enjoy the holidays with your family? This checklist helps you to narrow down what is important and put it all out on a calendar.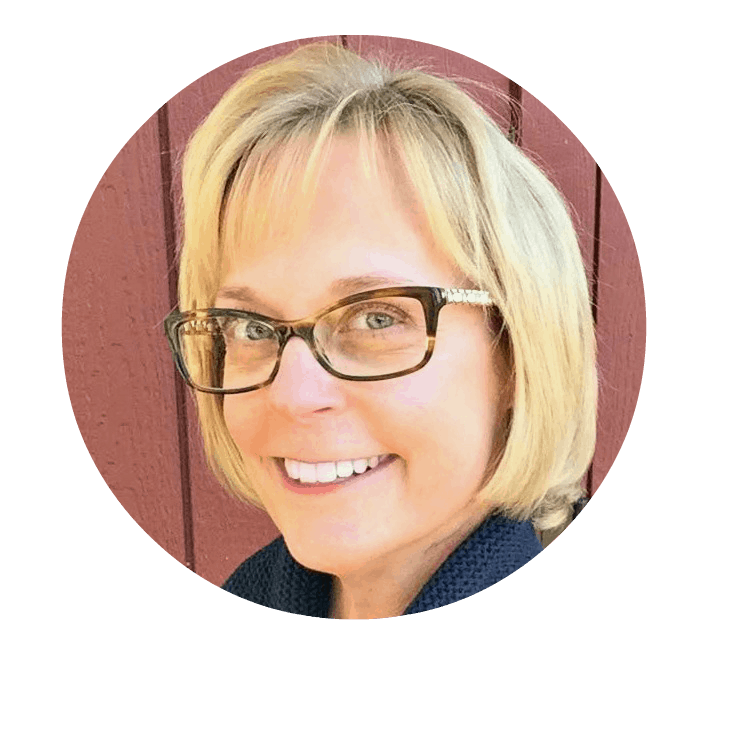 Looking for some great ideas for holiday gifts?
Then be sure to check out these lists of my favorite Tech Gifts for Busy Moms This is an affiliate link: MomOf6 earns a commission if you purchase, at no additional cost to you. over on my Amazon influencer page This is an affiliate link: MomOf6 earns a commission if you purchase, at no additional cost to you. !
Holiday Gift Wish List
Not only do we have the holidays, but we also have two kids with birthdays coming up as well- so it helps if I can start gathering gifts ideas now, not only for myself but for the Grandmas who are already wondering what to buy the kids!
And no- my kids are not each going to receive 36 gifts this year! They usually receive 4-5 presents from Santa, one "family gift" from Mom & Dad and 1-2 gifts from each of their grandparents. These sheets just leave lots of room for brainstorming and crossing things off.
Ready to Download Your Free Holiday Planning Printables?
Awesome! Simply sign up below to join the MomOf6 community, and you'll be directed to a thank you page with access instructions!
*You can view our Privacy Policy here. To access the printable without subscribing to our newsletter, click here to send an email requesting access.
Looking for Some More Holiday Ideas?
Are you ready to start working on your holiday planning?