This is a really fun activity to do with the kids as part of a DIY summer camp at home!- Perfect for a hot day, but I would suggest that you make it and eat it indoors- or the ice you are using to make the ice cream will melt very quickly, perhaps before the ingredients have "frozen". Here's how to make ice cream in a bag!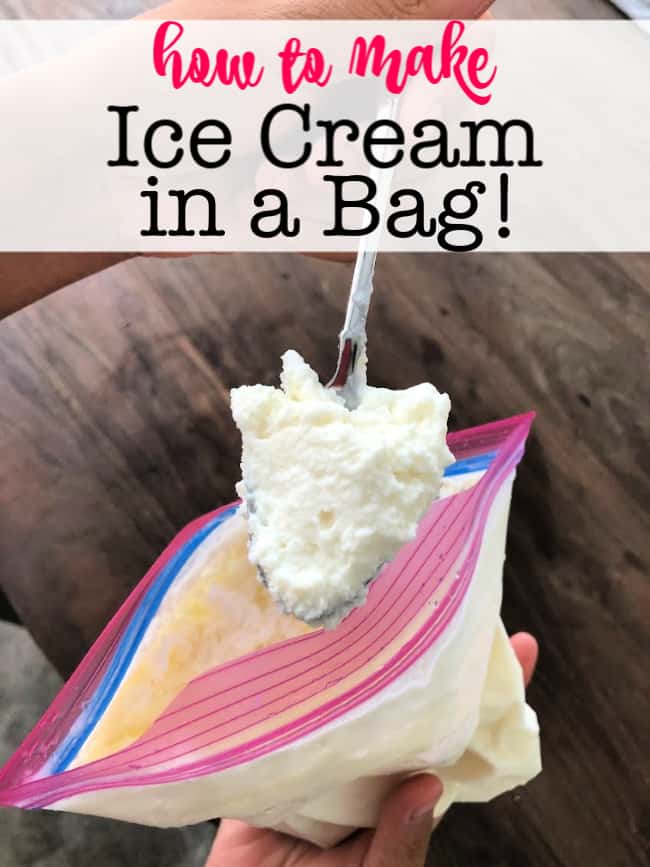 How to Make Ice Cream in A Bag
For the ice cream, you'll need:
1/2 cup milk
1/2 cup whipping cream
1/4 cup sugar
1/2 teaspoon vanilla extract
And to freeze the ice cream, you'll need:
3/4 cup kosher salt
2 cups ice
1-quart zip-top bag
1-gallon zip-top bag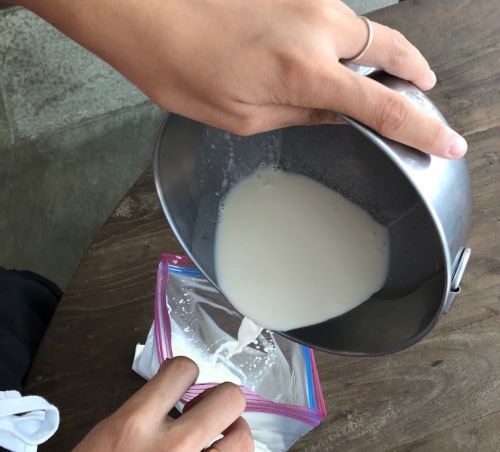 Start by mixing together the milk, heavy cream, sugar, and vanilla in a small bowl, and then pour the contents into the quart sized zip-top bag.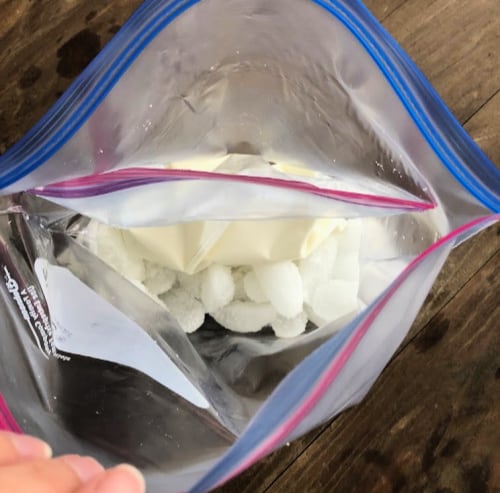 Prepare the "freezer bag" by putting the ice and the kosher salt into the gallon zip-top bag, and then shake it up a bit to mix. Place the ice cream mixture bag inside of the freezer bag, making sure that both bags are zipped up tightly.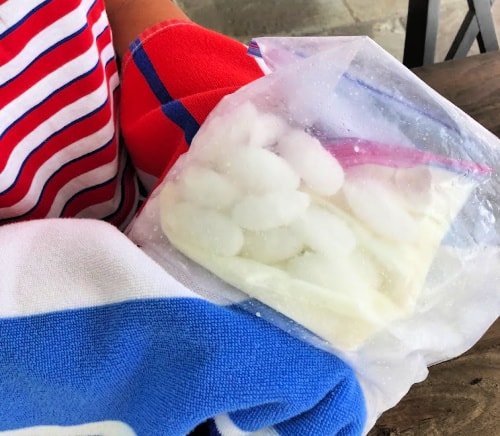 Shake the bag gently for about 10 minutes, trying to keep the ice cream mixture bag surrounded by the ice as much as possible.  You might want to wear gloves, oven mitts, or even wrap your hands in a beach towel- so that your hands don't freeze!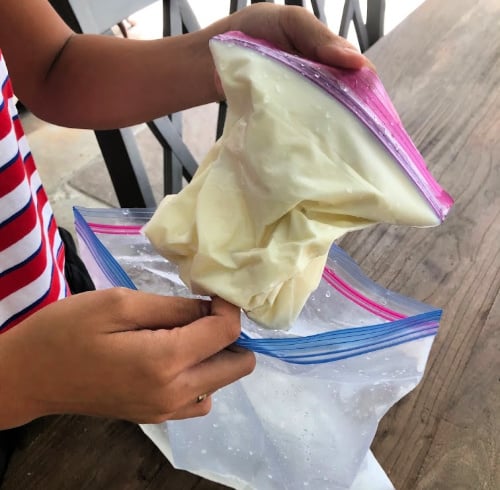 After about 10 minutes open up the bags to check- and by then you should have a delicious frozen treat! (If yours doesn't freeze before the ice is melted- try popping both bags in the freezer for 5-10 minutes!)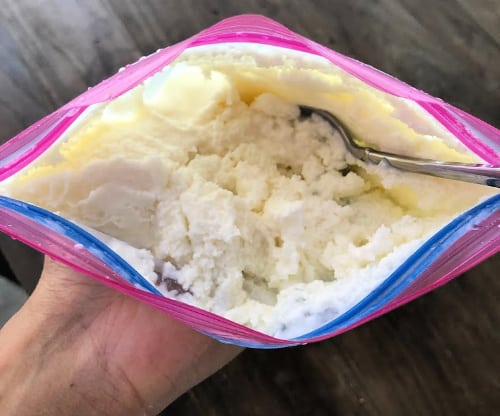 Such a yummy sweet treat!
Please check out my DIY Summer Camp page for lots of ideas on how to host your own kids summer camp at home!
Here are some more great summer ideas for you:
How much do you think your kids would love to make ice cream in a bag?