When we worked on plans for our DIY summer camp at home this year, three of my children said that they wanted to learn how to draw this summer- people, animals, nature, etc. A great goal- but helping my kids to accomplish this task is definitely not in my personal skill set! Now I could have signed them up for classes at our local art center, but I decided to see what we could do at home first! Here's what we learned- 3 great ways to teach kids how to draw!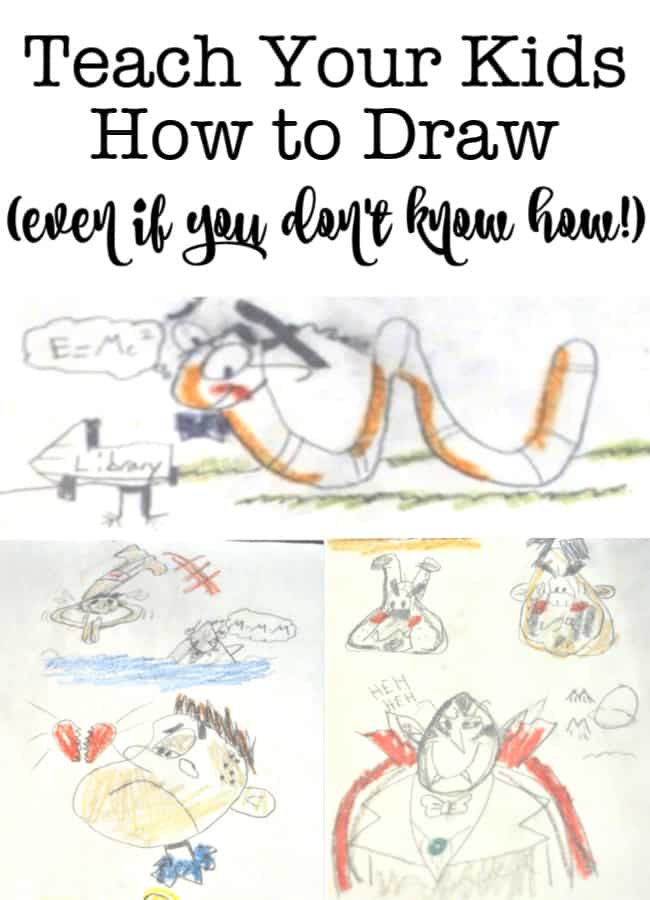 Teach Kids How to Draw From Step-by-Step Books!
We purchased these fantastic books by Usborne Playtime, but they had just found their way to a bookshelf unused. As it turns out, they were the perfect place to start for my youngest kids!
I Can Draw Animals This is an affiliate link: MomOf6 earns a commission if you purchase, at no additional cost to you. gives you easy to follow step by step instructions for creating lots of different animals. My son who felt that "he would never ben able to learn how to draw", taught himself how to draw an adorable tiger using this book- and he was just so proud of his creativity!
I Can Draw People This is an affiliate link: MomOf6 earns a commission if you purchase, at no additional cost to you. will help younger kids move from stick figure drawings to dimensional drawings of people with personality!
Teach Kids How to Draw by Watching Videos
Our family really enjoys learning how to draw by watching videos from cartoonist Bruce Blitz, where he breaks down how to create cartoon drawings into small steps that kids can easily follow.
And since these are YouTube videos from Bruce's channel, my children can hit pause when they want to spend a few extra moments working on a specific detail, and then continue to play the video when they are ready to move ahead. Bruce even shows them how to add color to their drawings to help bring them to life.
Here are a few pictures that my 9-year-old son created while watching the videos: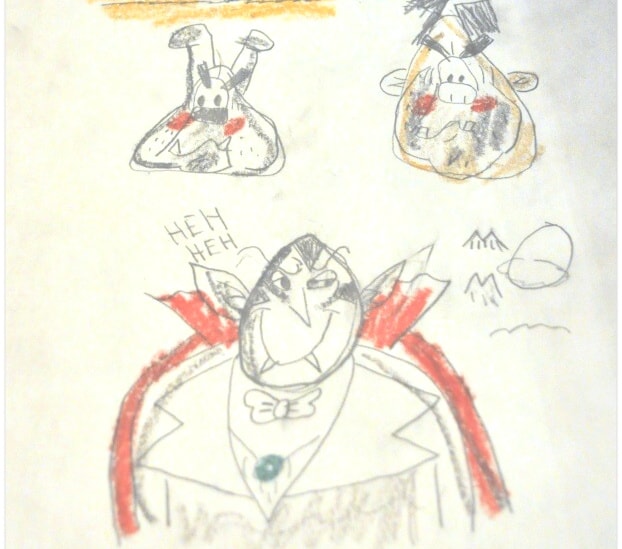 Even my 5 and 7-year-old daughters were able to create some fantastic drawings- far better than anything I could have ever done on my own!
Teach Kids How to Draw by Taking an Online Couse
One of my favorite e-learning websites for kids is DIY This is an affiliate link: MomOf6 earns a commission if you purchase, at no additional cost to you. – and they offer all kinds of courses for kids on robotics, photography, cooking, songwriting, and more- including an entire course on How to Draw!
Check out this video to get a sense of the course:
I really love the philosophy behind this site:
"Research shows that doing activities and receiving feedback is more effective than listening to a lecture – as much as 3x more effective! Unlike most other online learning services where students work alone, at JAM, kids share each other's passion for what they're learning and are eager to give and receive feedback. There's no learning by cramming or memorization here. Instead, it's just a perfect circle of trying, failing, collaborating and growing."
Here are some more great summer ideas for you:
Please check out my DIY Summer Camp page for lots of ideas on how to host your own kids summer camp at home!
Do you think your kids would love to learn how to draw using one of these methods?