Taco Dumplings {An easy "grab-and-go dinner!}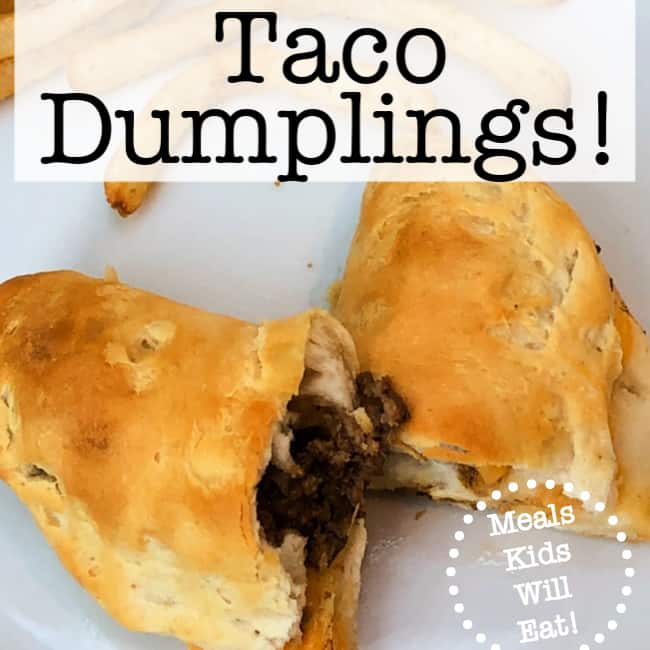 1 can Pillsbury Grands Biscuits
¾ lb. ground beef
taco seasoning packet
taco cheese (or you can just use cheddar)
Prepare the dumpling filling by browning the ground beef, draining the grease, and adding in a package of your favorite taco seasoning mix along with ⅔ cup of water. Simmer for 5-10 minutes.
Meanwhile, roll out each Grands biscuit into a 6" round flat disk
Place a heaping spoonful of taco filling in the center of each disk, and sprinkle on the cheese.
Fold the biscuit in half, covering the filling, and pinch the edges all around to seal in the filling.
Bake them in a preheated 375-degree oven for 11-14 minutes- until the outside of the dumplings is golden-brown.
Recipe by
MomOf6
at https://www.momof6.com/food-kids-will-eat/taco-dumplings-sports-night-dinner-go/