Asian Style Flank Steak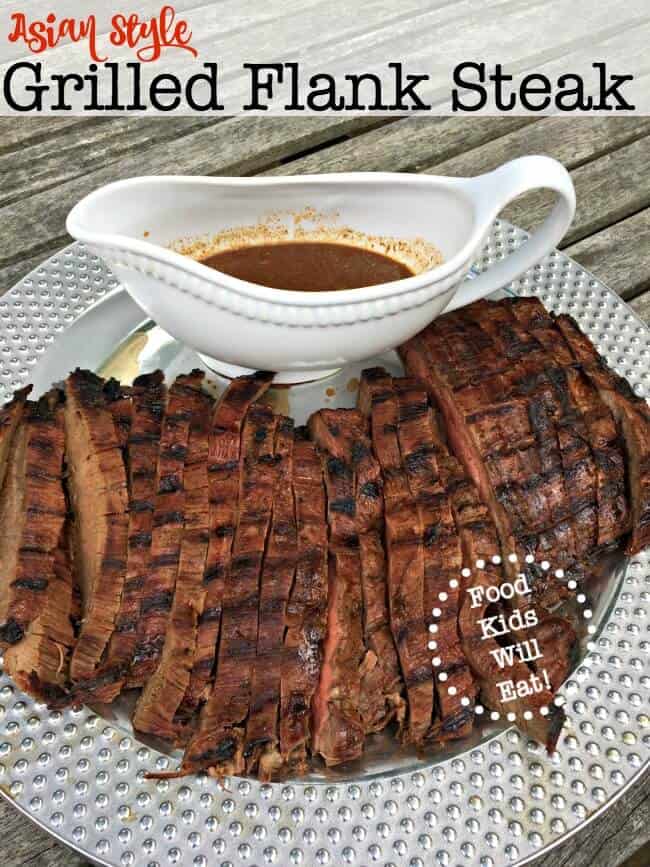 ¼ cup of soy sauce
¼ cup Worcestershire Sauce
2 Tablespoons of lemon juice
1 Tablespoon of fresh ginger (or sometimes I use the minced ginger that you find in a jar in the produce section of the grocery store)
1 flank steak (or 2 for large families like mine!)
Mix the marinade ingredients in a small bowl.
Take out your flank steak and place it into a large (gallon-sized) Ziplock bag. Pour the marinade over the steak, zip up the bag, and then turn the bag over a few times to be sure that all of the meat is soaking in the marinade. Place the Ziplock bag into a large bowl (in case the bag leaks!) and put it in the fridge. I do this in the morning- so it marinates all day.
Grill over medium-high heat.
While the meat is cooking, I will take the marinade that was leftover in the Ziplock bag, and put it into a small saucepan and bring to a boil.
To serve, slice the meat diagonally across the grain into nice thin strips. Serve with the marinade (that has been boiled) and some steamed rice and veggies!