The Perfect Party Punch!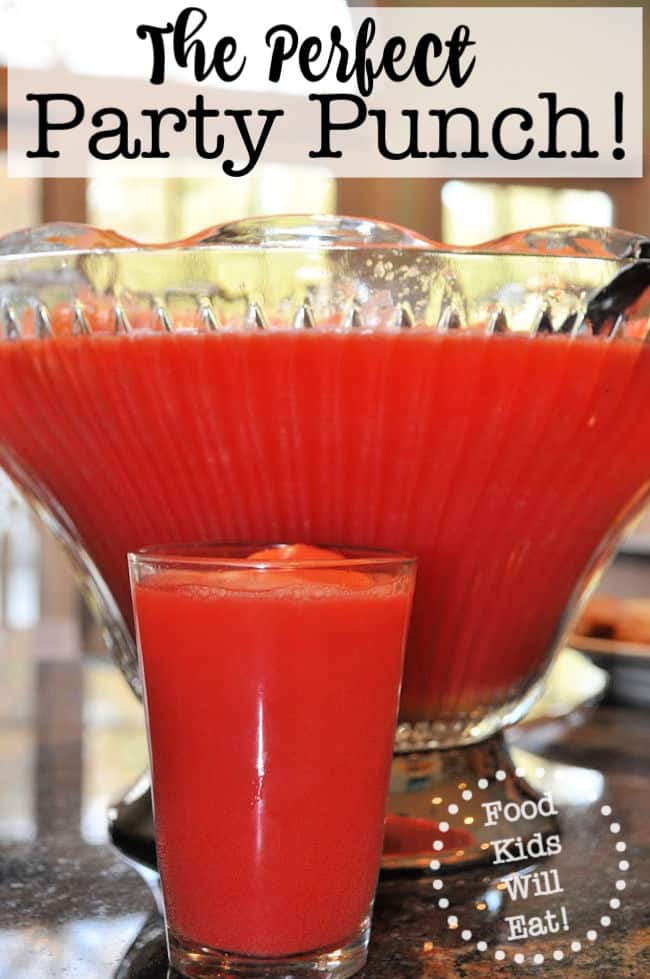 1 can of frozen orange juice concentrate
1 large container of Hawaiian Punch Juicy Red
1 2 liter bottle of 7-Up
1 container of rainbow sherbet
Fill a large punch bowl halfway with the fruit punch and add the lemon-lime soda until the bowl is ¾ full. Stir in one can of orange juice concentrate (found in the frozen foods section of the grocery store), and then top with scoops of rainbow sherbet. Gently stir and then enjoy!