I think that we underestimate the importance of family routines as one of the best ways to get organized! Family routines for yourself and for your kids that outline the steps of what you need to do, and the order in which you need to do them in order to get through a particular part of the day can make our lives SO much easier!
People often associate "being organized" with having everything in nice and neat piles on their desk and kitchen countertops or envisioning their belongings stored neatly on closet shelves in pretty little boxes. But to me, "being organized" is really all about is the ability to be prepared, to know what you have to accomplish this day, this week, this month, and the ability to find the items you need to accomplish the tasks you want to do. "Being organized" leads to a state of calm, of knowing that you are in control and on top of what you need to and want to do.
#1- It All Starts With a Morning Routine for Kids (and for you!)
This post on how to create a morning routine for kids shows you exactly how to create a timeline of activity so that you actually make it out the door on time! It also reminds you that a successful morning starts with you- so it helps if you give yourself some time before you need to wake up the kids!
#2- Then We Need an After School Routine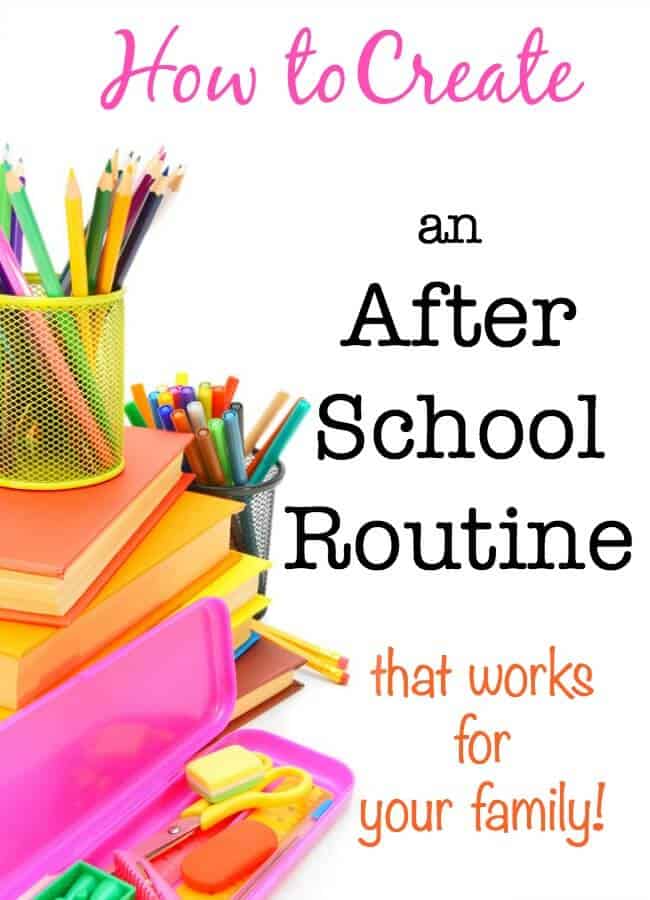 This post shares exactly how we created an after school routine that works for our family. And even within one family, there is no one-size-fits-all approach to handling homework, snacks, and play time after the kids get home. Some kids do better with tackling homework right away, and other kids need a break from all that they've done during the day. But however you design your after school routine, it should "set you up for success" for getting out the door the next day!
#3- The Day Winds Down With An Night Time Routine for the Family
One of the best times of day to start putting a routine into place is in the evening. By creating a calming night time routine, kids are able to settle down and get ready to go to sleep. And your evening routine should include some steps for the kids to follow that can get your family ready for the next day.
#4- And Wraps Up with an Evening Routine for Mom!
Now I know what you have in mind- a hot bubble bath, a good book, and perhaps a big glass of chardonnay…. but you are jumping right to the end-game there! First we need to get everything prepared for the next day so we are ready to hit the ground running! To do that, we need to create an evening routine for Mom too!
Do you agree with me on the importance of family routines? What are your best tips for creating family routines?