Some of the best DIY summer camp "field trips" that we have taken have been to New York State Parks! To get out and enjoy nature, take in beautiful vistas, and just appreciate the unique natural beauty of an area doesn't require a visit to a crowded national park. There are great parks to explore in every single state in the USA! Here's how to plan your own state park field trips!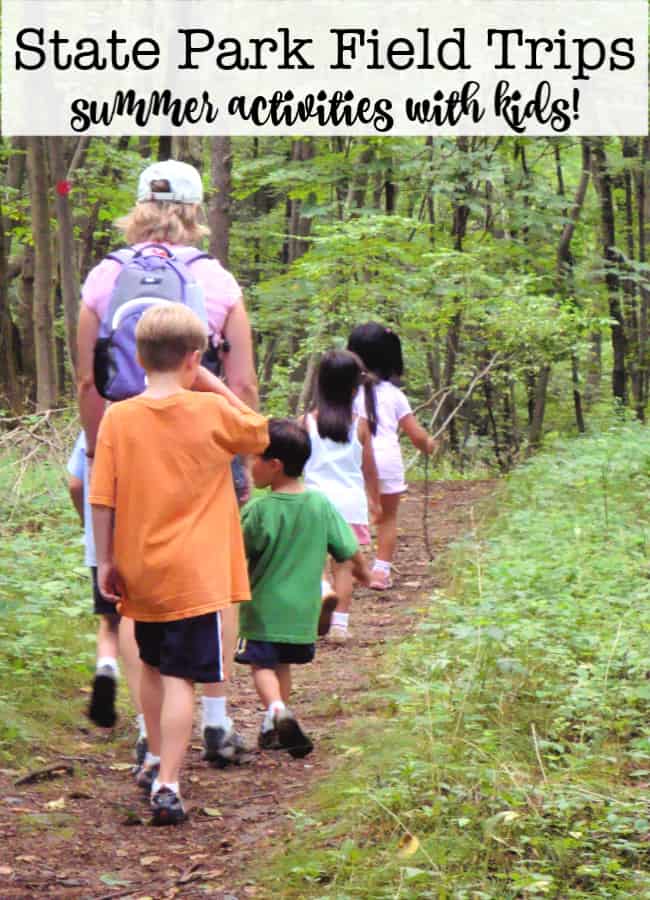 There is a reason why states have set aside funding over the years to acquire land, build up infrastructure, and maintain facilities at their state parks…  it is because they are beautiful!
These are treasures, meant to be visited and enjoyed, and quite often, they are free (or just a small entrance fee is required). State parks are a terrific way to teach your kids to appreciate Mother Nature. Pack a picnic lunch, wear your hiking boots, apply some sunscreen and maybe some bug spray, and set off for a great adventure!
How to Find Parks Worth Visiting in Your State
The best way to do some research on state parks in your state is to go to StateParks.com. It is an excellent resource that covers more than just state parks!
"… America's parks operate under a variety of names including; state forests, natural areas, national forests, national grasslands, landmarks, monuments, historic sites, geologic sites, recreation trails, memorial sites, preserves, wayside areas, heritage parks, resource centers, scenic rivers, agricultural areas, state forest nurserys, metro parks, fishing piers, fish hatcherys, wildlife areas, plus several other names…"
The great thing about this site is that it brings them all together in one place!
If you scroll down to the bottom of the home page, you can find your state on the US map, and click on it to be brought to a map of your state.
When I click to view the state of New York, I can see that there are actually 103 areas to explore! I can then select the region of the state that I am interested in, and drill down to see the parks located in just that area- all pegged to a map so I can get a sense of where the park is.
Depending on the information available, I can usually click through to see the details of a particular park- what there is to do there in terms of hiking and activities, and sometimes some pictures and visitors comments as well. (And even if I don't find enough detail here- at least I now know the name of the state park so that I can use Google to research it further!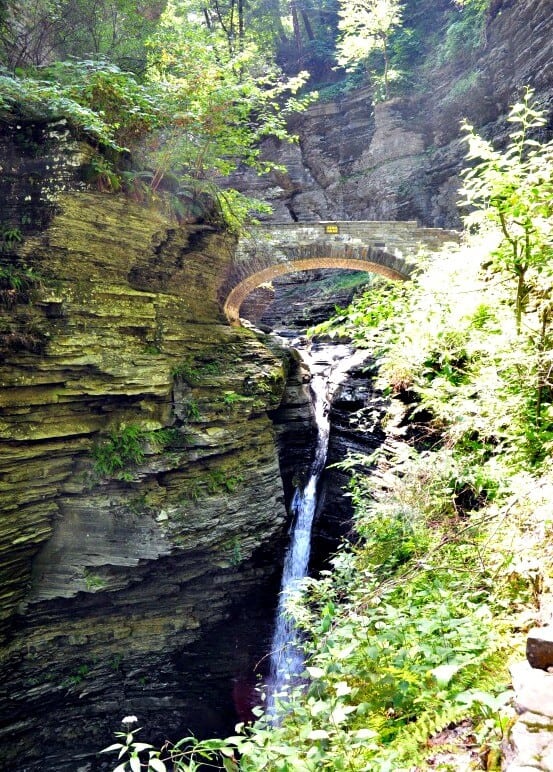 Tips for Taking State Parks Field Trips
❋ Quite often, state parks are less crowded than the better known national parks- so you may have more of an opportunity to explore hiking trails on your own. I always suggest downloading a copy of the hiking trail map before you head out to the park, in case they aren't any available when you arrive.
❋ Do a little research in advance and have a plan of what you'd like to see before you go! I love to use AllTrails as another resource to check out what there is to see and do in a state park before we visit.
❋ Even though this is not a far-off adventure- you always want to be prepared! Be sure to carry water for each family member, a small first aid kit, sunscreen, bug spray, and a snack! And even though you are close to home- it can be a lot of fun for your family to camp overnight! Many state parks have camping facilities as well!
❋ If you plan to visit several parks in your state- be sure to look into whether or not your state offers a state park pass option vs. purchasing individual admission to each park. The state of New York, for example, sells an Empire Pass for $80/year for unlimited day entry to most state parks. They also have multi-year and lifetime pass options as well.
Please check out my DIY Summer Camp page for lots of ideas on how to host your own kids summer camp at home!
Here are some more great summer ideas for you: