French fries topped with melted cheese AND bacon- who wouldn't love that? But did you know that this is a dish that can easily be pulled together by your kids and then cooked on top of the grill? And there is virtually no cleanup? This side dish recipe for foil packet grilled cheesy fries shows you how we do it:
We made these delicious grilled cheesy fries as part of our daughter's Cutthroat Kitchen birthday party!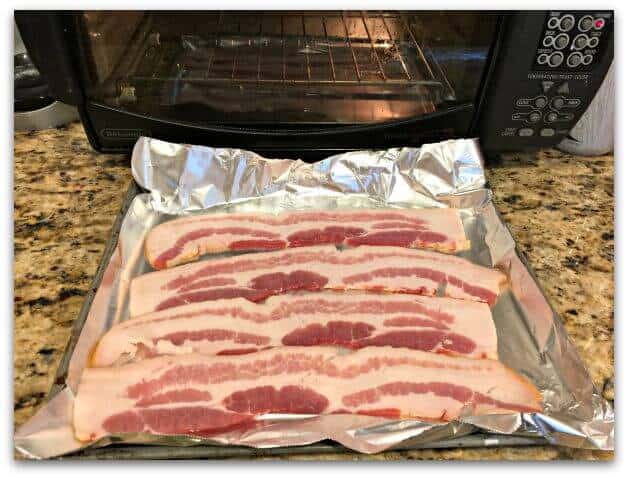 You begin by making the bacon. And trust me- if you've never made bacon in your toaster oven- you are doing it that hard way!
I simply line the pan with non-stick foil, layer the strips of thick-cut bacon on top and pop it into the toaster oven (using fan-bake) at 350 degrees for about 12-15 minutes, until it is nice and crispy. After it has cooled, crumble the bacon.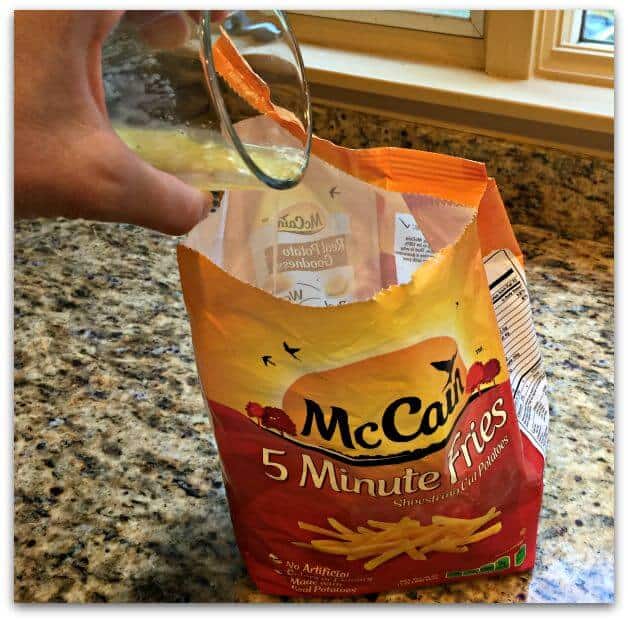 Add 1 1/2 tablespoons of melted butter to a bag of frozen french fries and then, while holding the top closed, shake it all up.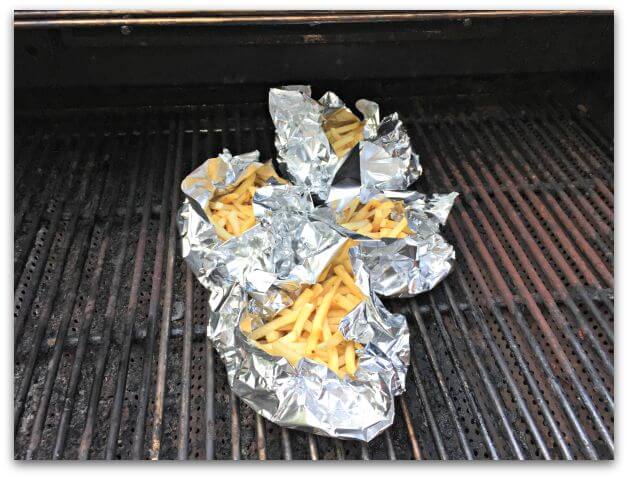 Divide the french fries into four foil packets, and place on the grill for 20-25 minutes until they are cooked through. Be sure to allow for a generous opening at the top so that steam can escape- otherwise, your fries may end up soggy!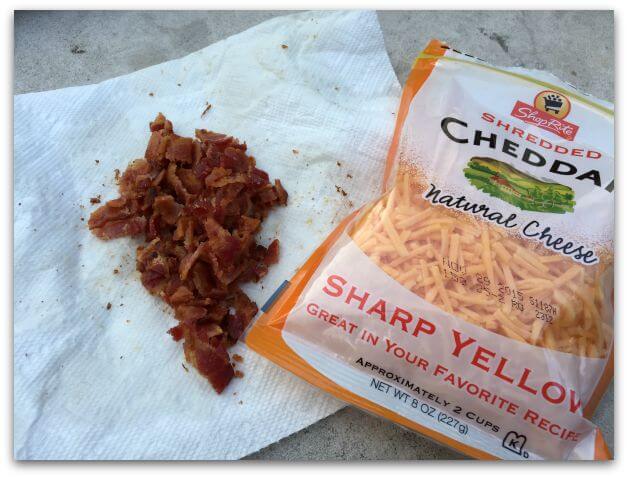 Sprinkle on the crumbled bacon and shredded cheddar cheese. Close the grill cover and allow to cook for 2-5 minutes longer or until the cheese is all melty!
Grilled Cheesy Fries Recipe:
Foil Packet Grilled Cheesy Potatoes
Foil packet grilled cheesy fries- a dish that your kids can pull easily pull together, cooks right on the grill, and has no virtually no cleanup! Yes- please!
Ingredients
1 bag of frozen french fries
1½ Tablespoons melted butter
½ cup of shredded cheddar cheese (or more)
½ Tablespoons of crumbled cooked bacon (or more)
non-stick foil
Instructions
In a large zip-top bag, combine the fries and melted butter. Shake well to coat.
Cut four sheets of foil, about 10 inches long. Fold the sides to create a tray. Place fries inside. Loosely fold foil over the fries, leaving a large hole at the top for steam to escape.
Place on hot grill and cover for 20-25 minutes until fries are crispy and baked through. Remove from the grill.
Top each packet with a generous amount of shredded cheddar and crumbled bacon.
Cook for 2-5 more minutes until the cheese is melted.
Of course, the hardest part is waiting until they have cooled down before digging in! Enjoy!
Looking for More Recipes that Kids Will Actually Eat?
Then check out my Recipes page for breakfasts, dinners, desserts, and more that have been Rowley family approved!