*This post is sponsored by The Quaker Oats Company as part of an Activation for Influence Central and all opinions expressed here are my own.
We're in that in-between season when the kids' fall sports are starting to wind down, and winter sports have not yet begun. So my kids are home now most days immediately after school and they are starving! (You know, if I didn't have access to what they purchased on their lunch cards, I might truly think they hadn't eaten all day- but I know this isn't the case!) So I like to have something yummy yet made with wholesome ingredients to fill them back up- and give them the boost they need to power through homework (and Instagram and Snapchat!). So this week we are celebrating "Oatober" and the power of oatmeal in these delicious Scottish Oatmeal Bars!
Oats are a super grain that have been part of Rowley family home cooking for years. In fact Quaker Oats have been around for nearly 140 years. Oats are kind of a blank canvas that we can enjoy as the start of a hot and healthy breakfast, a delicious after school snack and even a treat before bedtime.
With these Scottish Oatmeal bar cookies, it only takes a few minutes to mix together all of the ingredients into a thick sticky dough…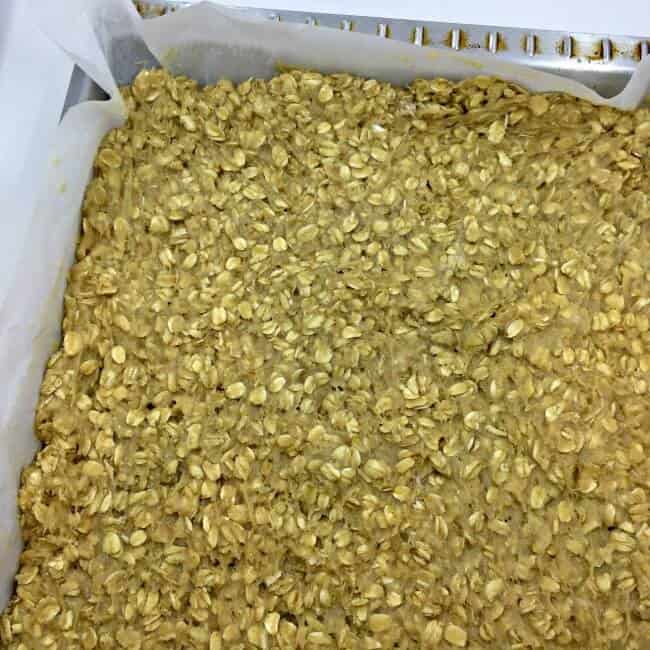 That I then spread out into a parchment-lined baking sheet and pop in the oven for 20-25 minutes. Once they cool completely they can be cut into bars and tucked into school lunches or even enjoyed as a mid-morning power snack!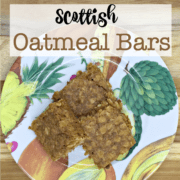 Scottish Oatmeal Bars
2016-10-24 13:00:48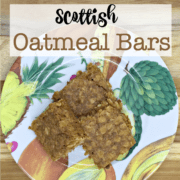 A yummy bar cookie packed with the power of oats!
Ingredients
1 1/4 cup all purpose flour
1 teaspoon baking soda
1/2 teaspoon salt
1/2 teaspoon cinnamon
2 sticks of softened butter
3/4 cup sugar
3/4 cup packed brown sugar
2 eggs
1 teaspoon vanilla extract
3 cups Quaker Oats
Instructions
Preheat your oven to 375°.
In a small bowl mix together the flour, baking soda, cinnamon, and salt. Set aside.
Beat together (using your mixer) the butter and sugars until fluffy. Add in eggs and vanilla to combine. Slowly add in dry ingredients until fully mixed.
Add in the 3 cups of Quaker Oats and mix.
Press dough into a parchment-lined baking sheet.
Bake for 20-25 minutes until bars are set.
Allow to cool completely before cutting.
MomOf6 https://www.momof6.com/
Want to See How Easy They Are to Make?
For more information about Quaker Oats, the brand's latest innovations and recipe ideas, visit QuakerOats.com, Facebook.com/Quaker and follow @Quaker on Twitter and Instagram or Pinterest.
Enjoy!