Are you looking for a fun party game for tweens that would be perfect for kids birthday parties? Kids love a good photo scavenger hunt– but most of the scavenger hunt ideas I've found online take place at the mall- and I don't know that the mall employees are always so happy to have kids running around snapping silly pictures while not buying anything! So I created a fun photo scavenger hunt for kids that is perfect for tweens and can take place in your own backyard or at a nearby park!
How to Run Your Photo Scavenger Hunt
Whether you are doing this at a party or just during a fun get together- you'll want to divide the kids into teams. A team of four would be perfect but you can have smaller or larger teams and the photo scavenger hunt will still work!
You'll want to establish a starting time and an ending time- I suggest to give the kids an hour to complete all of the tasks and edit their pictures. (The instructions tell them that they will need to be able to show their pictures in order of the tasks listed- just one image of each task).
Pro Tip: If you are doing this at a party- it would be really great to have the kids take the photos on your phone and other family members phones (just make sure that you have a good protective case and screen protector in case it is dropped!). That way you'll have all of the photos after the party is over (see my "step further ideas" below!).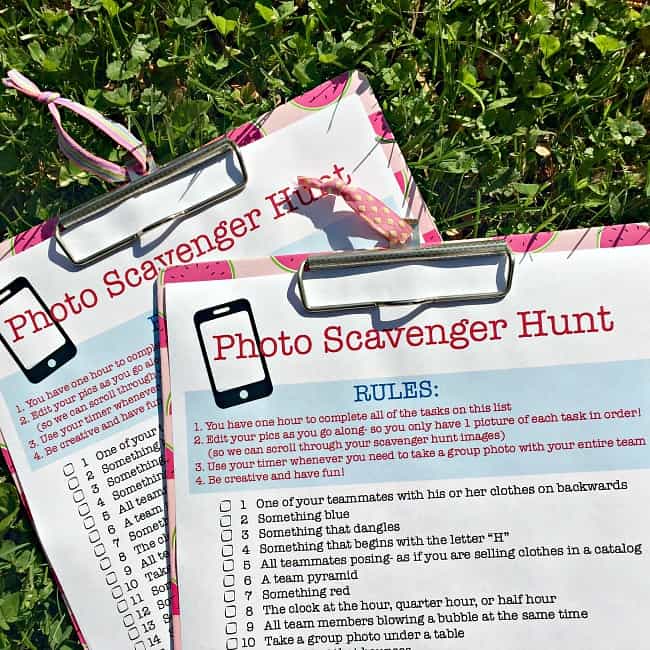 List of Materials for Your Outdoor Scavenger Hunt
*Please note that some of the links in this post are affiliate links, which means I will make a small commission if you purchase through these links.
Since some of the photos call for props, here's what you'll need:
Copies of the photo scavenger hunt list (you can get your free printables at the bottom of this post!). Print them on card stock or attach them to clipboards so they are easy for the kids to follow and check off as they go along.
A clock that is accessible to the kids
Bubblegum
Sunglasses for the kids
Paper and markers to make a "Happy Birthday" sign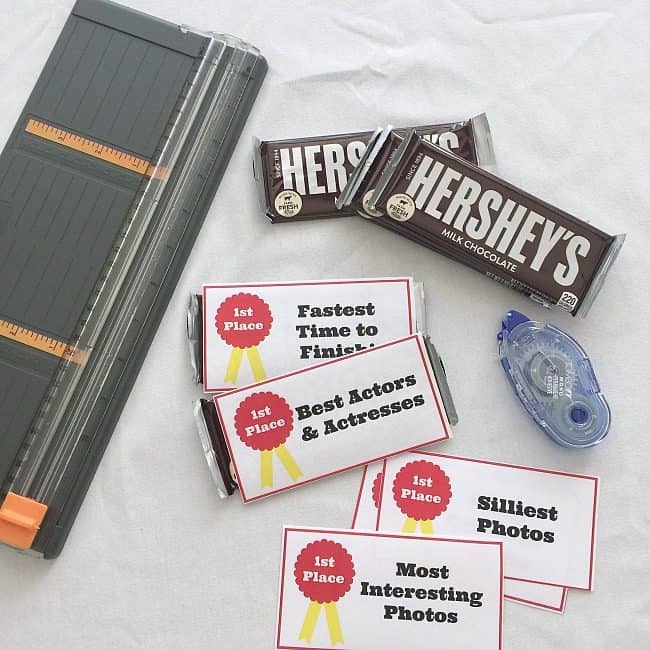 Awards for Your Photo Scavenger Hunt for Kids
It's part of the fun to give out some awards after the kids complete their photo scavenger hunt! As part of the download below, you'll get these cute "awards" that can be attached to candy bars! (I even provide a blank one so you can creative as you'd like with your award names).
Want to Take It a Step Further?
If you are playing this game at a birthday party- create a collage out of the scavenger hunt photos using PicMonkey and place them in these inexpensive frames. These make for a great party favor that kids will keep around for a long time!
You can also create a slideshow out of all of the scavenger hunt photos and show it to the kids on your TV (if you have a phone that allows you to mirror your device to your TV).
Download Your Copy of the Photo Scavenger Hunt for Tweens Here:
Simply sign up below to join the MomOf6 community, and you'll be directed to a thank you page with access instructions!

Join the MomOf6 community!
You'll receive our twice-weekly newsletter via email filled with ideas and resources for busy Moms! *You can view our Privacy Policy here. To access the printable without subscribing to our newsletter, click here to send an email requesting access.
Looking for Some More Great Party Games, Crafts, & Activities for Kids?
Shop for These Awesome Party Games!
Check out all of our Kids Birthday Parties here: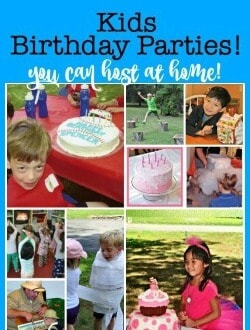 How to Throw Your Own Kids Birthday Parties at Home!
Would your tween love to play this party game?