Scavenger hunts using phones seem to pretty popular these days for get-togethers as well as for kids birthday parties! So how excited would your kids be to host their own video scavenger hunt for their friends? Here's one of our free printable party games for kids that you need!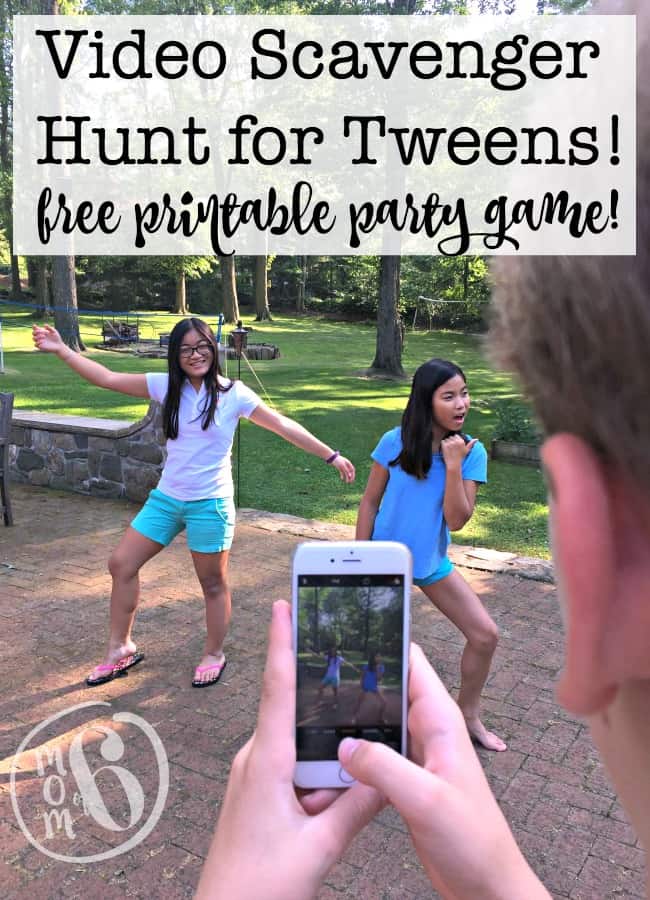 How to Set Up Your Video Scavenger Hunt
You'll want to set up your video scavenger hunt by first dividing the kids into teams- groups of 3-6 would be best. Each team will need access to a cell phone to record their videos.
I highly suggest if you can "lend" the teams Mom and Dad's phones or other family members phones- you'll then be able to have all of the videos once the party or get together is over! But please keep in mind- you'll need to make sure that you have enough space on these phones to hold 15 short videos. And you'll want to have a good protective case for these phones in the event they are dropped!)
Go over the rules of the video scavenger hunt with all of the participants before you start- including the time frame (one hour is suggested). Each video should be edited as the teams go along- deleting clips they don't need so that all clips appear in order of the printed scavenger hunt.
And offer the bonus- that if the team can pull all of their clips together into a movie complete with text, music, and sound effects- there will be a special prize!
List of Materials for Your Video Scavenger Hunt
*Please note that some of the links in this post are affiliate links, which means I will make a small commission if you purchase through these links.
Since some of the videos call for props, here's what you'll need for each team:
Copies of the video scavenger hunt list (you can get your free printables at the bottom of this post!). Print them on card stock or attach them to clipboards, so they are easy for the kids to follow and check off as they go along.
Food options (for the kids to eat without hands and while blindfolded). Get creative!
Soda and water (for drinking, burping, and singing!)
Award Ideas for Your Kids Scavenger Hunt
After the teams have created and edited their videos- it would be fun to gather together to watch them! If your phones can be mirrored to your TV- that would be ideal! Otherwise- have teams take turns passing around the phones so everyone can have a good giggle about each other's videos! Then gather together the adults and decide on some video awards for the teams!
A cute idea would be to hand out trophy cups with these labels applied to the front! (The awards labels are part of the free printable download below!)
Shop This Post:
Ready to Download Your Copy of the Video Scavenger Hunt for Tweens?
Awesome! Simply sign up below to join the MomOf6 community, and you'll be directed to a thank you page with access instructions!

Join the MomOf6 community!
You'll receive our twice-weekly newsletter via email filled with ideas and resources for busy Moms! *You can view our Privacy Policy here. To access the printable without subscribing to our newsletter, click here to send an email requesting access.
Looking for Some More Great Party Games, Crafts, & Activities for Kids?
Shop for These Awesome Party Games!
Check out all of our Kids Birthday Parties here: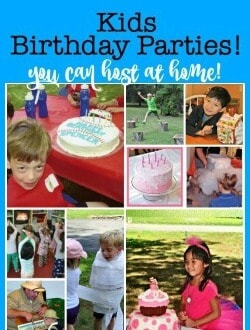 How to Throw Your Own Kids Birthday Parties at Home!
Do you think your tween will love this video scavenger hunt?