Are you concerned that without your constant oversight that your kids will spend the entire summer looking at a screen? Well, what if we flipped that scenario and gave them permission to use technology- as long as it was helping them to learn a new skill? Here are 10 summer hobbies for kids– that they can learn on their own via an online class! We'll be using some of these this year as part of our DIY summer camp!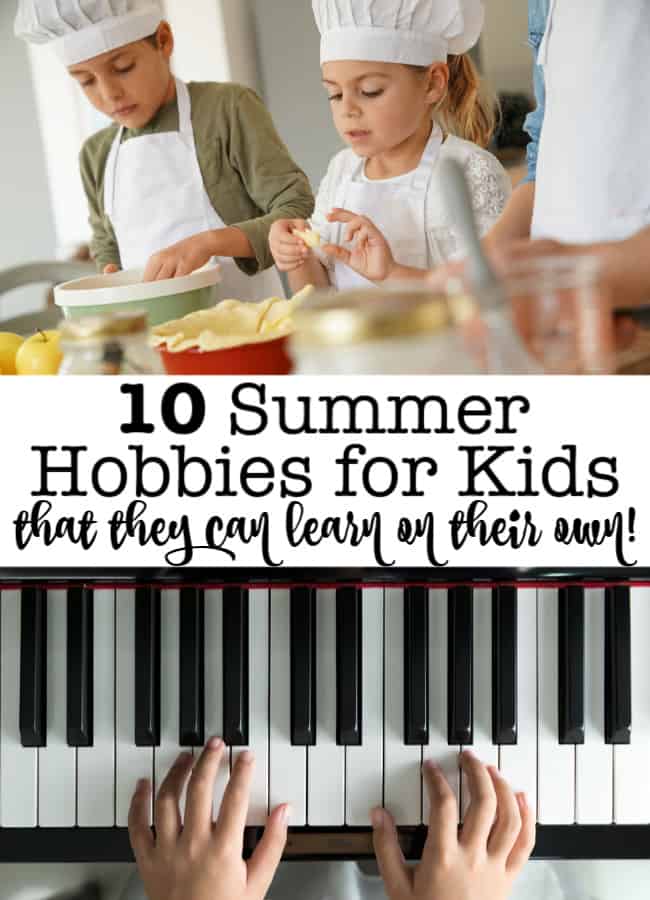 This summer I have challenged my kids to learn something new- to gain a new skill, create something that they'll enjoy, and feel a sense of accomplishment for having done it on their own! The 10 summer hobbies for kids that you'll find below is the list of possibilities that we are working from.
And if you find that you have a child who wants to do everything on this list- be sure to check out #10!
#1. Learn to Cook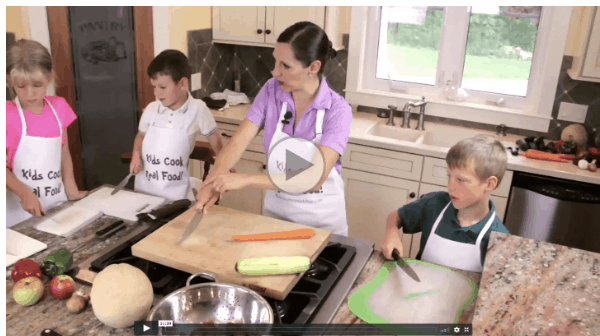 My oldest son is living on his own this summer while working in a lab on his college campus- and for the first time ever- he needs to cook! So we've spent a fair amount of time on FaceTime together lately as I walk him through the process of making some of his favorite meals. But there's no doubt that he wishes that he had done more cooking with me before he left!
Which makes me think of how I can better inspire my teens to learn to cook! But I find that when I am trying to get a meal together at the end of what's already been a busy day, I don't always have the patience or time to impart cooking skills to my kids while also feeding them! And you know what? They don't always want to learn from Mom!
Which is why my younger teens have signed up for the Kids Cook Real Food course This is an affiliate link: MomOf6 earns a commission if you purchase, at no additional cost to you. ! Each lesson comes with an introductory video to get them started, and Quick Start Guide which you can print ahead of time to make sure you have ingredients and supplies on hand.
You can check out a free sample lesson on the knife skills class This is an affiliate link: MomOf6 earns a commission if you purchase, at no additional cost to you. and see what you think!
Because- who wouldn't love to have some help in the kitchen?
#2. Learn to Play the Keyboard or Guitar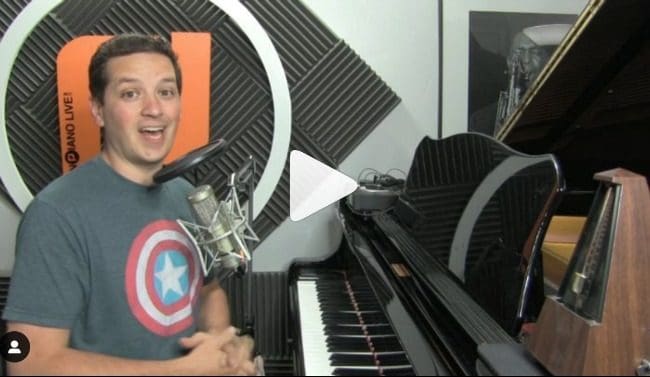 LearnPianoLive a great website that allows you to take piano or keyboard lessons online with an instructor. Jamin (who runs the site)  offers kids a new live lesson every single week along with a hand-out that the kids can print and use for practice.
Students can play along while he teaches the lesson, and ask questions because the lesson is live online, not just a video. Kids can then log back in every day to do homework and record themselves playing the song of the week as well as work on daily "Music Challenges", and by practicing and doing the homework they have the opportunity to win prizes during next week's lesson. It's a great motivator!
The weekly live class is constructed to teach kids at 6 different levels of experience- so this works for beginners as well as those who have been playing for a while. Lessons for kids cost $24.95/month, but you can take one free lesson to try it before signing up!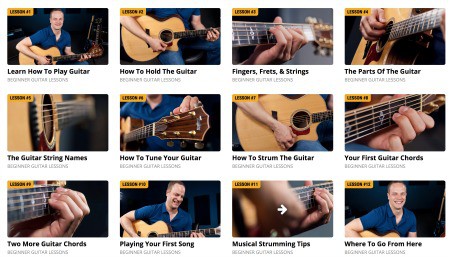 Learn to Play the Guitar
If your child would love to learn how to play the guitar- check out GuitarLessons.com, a free lesson site that starts all the way from the most basic lessons (such as  how to properly hold the guitar and learning the names of the strings) and continues on to learning to play songs, and eventually on to advanced topics such as guitar theory and ear training.
You can hop right to the 12 step-by-step lessons to get you on your way- and again- this is all free!
#3. Learn another Language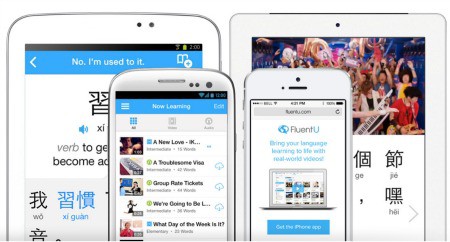 I know at first glance this sounds too much like an extension of schoolwork- but you have to give FluentU a try! Their method is to approach learning a language by giving the student interactive experiences that make the new vocabulary memorable. So a lesson might be created around a Chinese movie trailer or a Spanish music video that you watch and learn both the written and spoken words from. A unique approach!
Nine languages in addition to English are offered- and there is a free 7-day trial so you can see if it works for your child! If you like it- it runs $30/month with discounts available if you go with an annual plan.
#4. Learn to Play Chess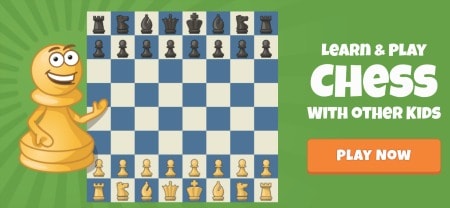 ChessKid is a fantastic online resource for kids who would like to learn how to play chess, and for kids who already know how to play and would like to improve their game and play against other kids or even the chess 'bot!
The free version of ChessKid gives you access to the beginner level videos and limited access to puzzles and 'bot levels. A "gold membership" runs $10/month and gives you unlimited access to training videos (more than 800 of them), puzzles, gameplay, and game tracking. Discounts are available for annual subscriptions as well.
#5. Learn How to Draw

If you have a budding artist on your hands who would love to do a deep dive into really learning how to draw- you should definitely check out Drawspace. With over 500 lessons available- there's lots you can learn! But the best place to start is with one of the free introduction to drawing lessons.
From there you can purchase a package of 10 lessons for $20, or subscribe to the $9.50/monthly plan and get access to 10 lessons per month (plus 15 more to get you started).
#6. Learn How to Edit Videos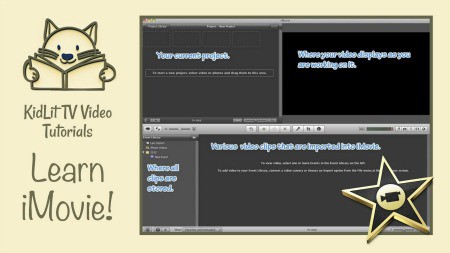 Any child with a phone or access to a parent's phone likely already knows how to record a video. But editing that video into something they want to share with others is another story! KidLitTV is a great site for discovering new books to read and connect with the people that created them. But beyond that, KidLitTV has this outstanding series of tutorials that explains how kids can edit their videos using iMovie.
And it's free!
#7 Learn Magic Tricks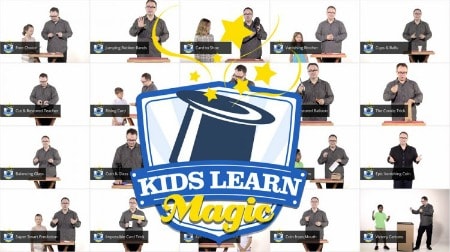 Several of my kids have begged for the chance to take a magic class because frankly- it's fun to know a few magic tricks! Magic Tricks for Kids is a site that offers tons of instructional videos to teach your kids magic tricks that are sure to impress their friends!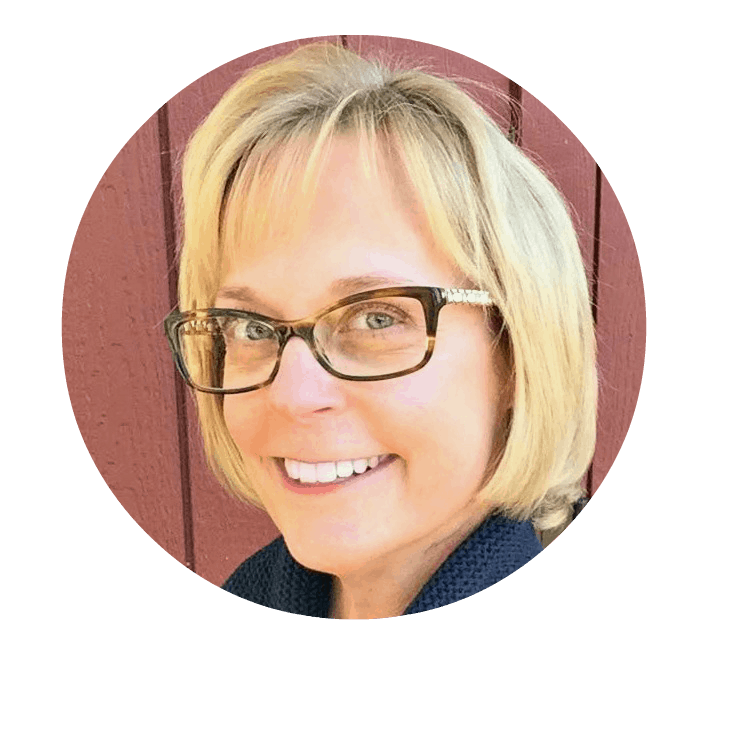 Looking for some fun things to do with the kids?
Check out some of our family's favorites! Here's our list of the best backyard games This is an affiliate link: MomOf6 earns a commission if you purchase, at no additional cost to you. and for those rainy days- here are our favorite board games This is an affiliate link: MomOf6 earns a commission if you purchase, at no additional cost to you. !
You can find more great resources for busy Moms over on my Amazon influencer page This is an affiliate link: MomOf6 earns a commission if you purchase, at no additional cost to you. !
#8 Learn How to Code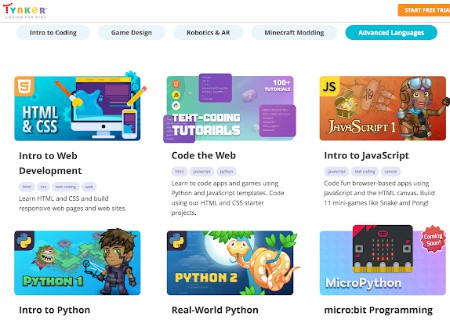 One of my kids is absolutely convinced that he wants to be an app or web developer when he grows up- and he is definitely intrigued by all of the coding lessons you can take on Tynker! Kids can start in an area that interests them- game design, Minecraft mods, or Robotics- and then progress to learning real programming languages like Python, Javascript, or HTML.
You can start with a free trial and then consider a subscription plan for $20/month. Discounts available for annual plans, and there is also family plan pricing available as well!
#9 Learn How to Create Jewelry

Jewellers Academy is a website that can teach you both how to design and create jewelry, but how to turn that passion into an online business! I love this idea for so many reasons! A great place to start here is with this free course on Jewelry Making for Absolute Beginners!
And speaking of crafts that you can learn online and then turn into a business, one of my daughter's plans to take this course from Jennifer Maker to learn how to design her own SVG files for her Cricut machine!
#10 What if you want to "Learn All The Things?"

If your child has many interests and would like to try a little bit of lots of new things to see what's right for them- be sure to check out DIY.org This is an affiliate link: MomOf6 earns a commission if you purchase, at no additional cost to you. ! DIY offers classes on coding, cooking, science, photography, drawing, songwriting, hosting a Minecraft show, building machines, and animation!
Please check out my DIY Summer Camp page for lots of ideas on how to host your own kids summer camp at home!
Here are some more great summer ideas for you:
Have you used online learning to teach your kids a new skill or hobby? Do you think your kids would love to try one of these summer hobbies for kids?


Summary
Reviewer
Review Date
Reviewed Item
summer hobbies for kids that they can learn online
Author Rating