When the weather warms up, you just want to open the windows and let in the fresh air! Which reminds you that you also need to clean those window screens. Which reminds you that the screens aren't the only thing that needs cleaning! So if you are motivated to tackle some spring cleaning and get organized around your house- here are some great spring cleaning lists and hacks for you to use!
I love to tackle my spring cleaning using a checklist- and I often will assign a day to each room or task to help me keep on task to get it all done!
4 Great Spring Cleaning Lists (Free Printables)!
Kierste over at Simple Kierste wrote this great post about spring cleaning and created this free printable checklist for you to use as you work your way through it.
Becky from CleanMama is another one of my favorite bloggers who created this Spring Cleaning Checklist which you can download and use for your spring cleaning tackles!
I like this checklist from Bonnie over at Going Home to Roost (link no longer available). She reminds us to go through our medicine cabinet and beauty products and get rid of old or expired products (it is amazing how that stuff accumulates!)
Heidi from Honey Bear Lane created this more elaborate and detailed checklist which you can print here.
Does doing everything in one season feel like too much all at once? Try this yearly cleaning list created by Moritz Fine Designs- with only three tasks assigned each month! This one might be my favorite spring cleaning list of all!
Spring Cleaning Hacks You Need!
How to Clean Your Ceiling Fan
I learned this tip a few years ago- and it is super simple but so effective! Check it out at One Good Thing by Jillee.
How to Clean Your Window Screens
This tutorial on eHow will help you get your screens clean for the season!
How to Clean Your Outdoor Cushions
After a few seasons, outdoor cushions just look dirty and sad! This tutorial from Home Style Life is what I need to make my cushions look new again!
How to Clean Your Grill
I cannot wait to try this idea from Sand and Sisal – I would love for my grill to shine again! And this tutorial from Home Depot will show you how to tackle the inside too!
How to Clean Your Windows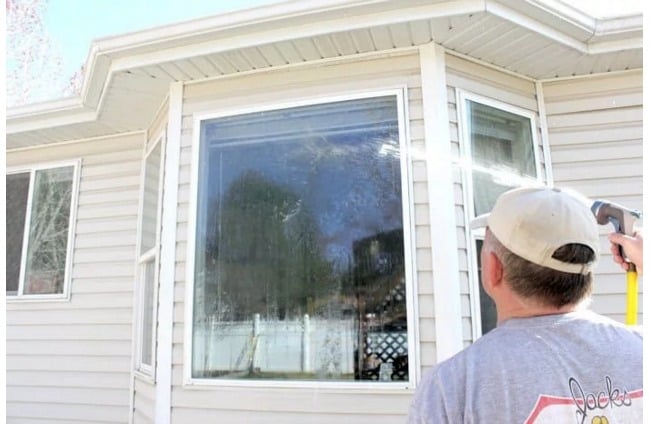 This homemade window cleaning solution is a new idea for me- and Jillee claims that it will dry on its own- streak-free!
How to Clean Your Makeup Brushes
This is a task that hasn't been on my radar- but should be! Jenica from A Slice of Style shares her process here!
Here are some more great ideas on how to organize your home!
Are you ready to get your life organized? Register for Busy Moms Boot Camp!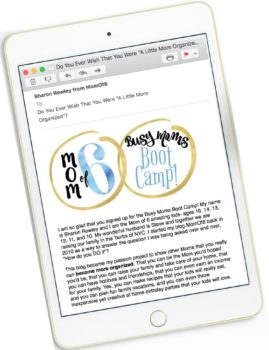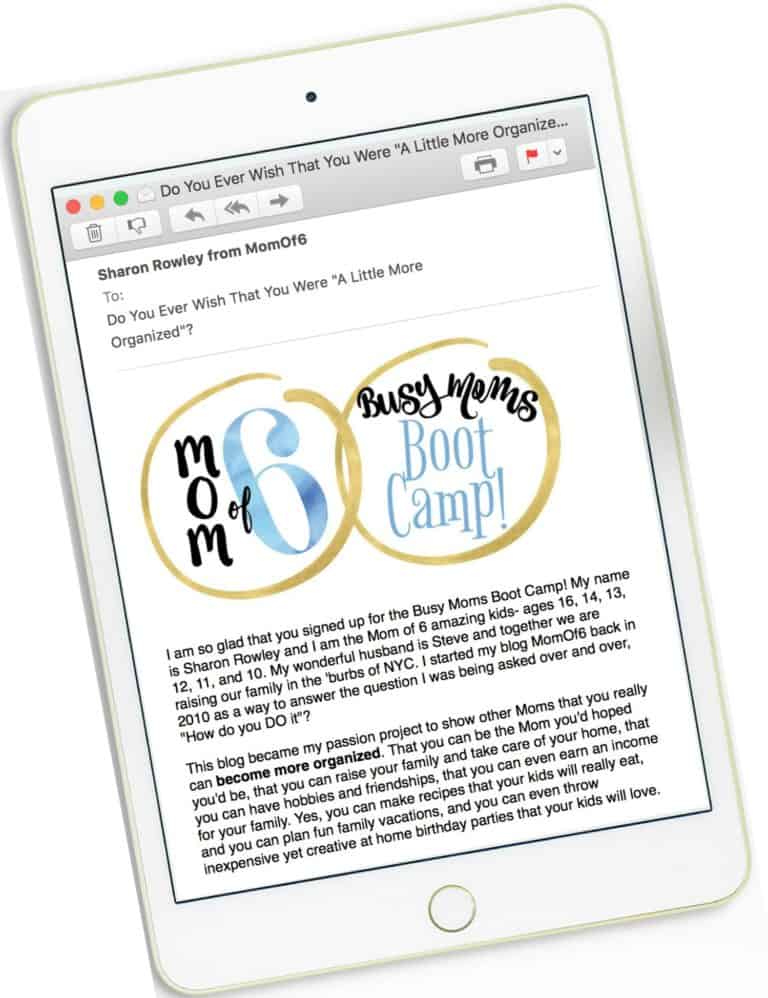 It's a free series of 10 weekly emails that can help you put some organization back in your life and help you to create room for all of those things that you'd like to be doing- whether that's making time to celebrate the little things with your family or carving out some space for yourself. Busy Moms Boot Camp can help you to move from chaos to organized! Simply sign up below to get started!