You've heard it before, "Neither snow nor rain nor heat nor gloom of night stays these couriers from the swift completion of their appointed rounds"- known as the American postal service creed. Which means that pile of mail is headed your way, no matter what! So when stacks of bills, notices, catalogs, magazines, and flyers make their way into your home- and you truly want to get organized– you need both a routine to deal with it as well as a place to put it! That's why I am sharing these 6 awesome mail organizer ideas!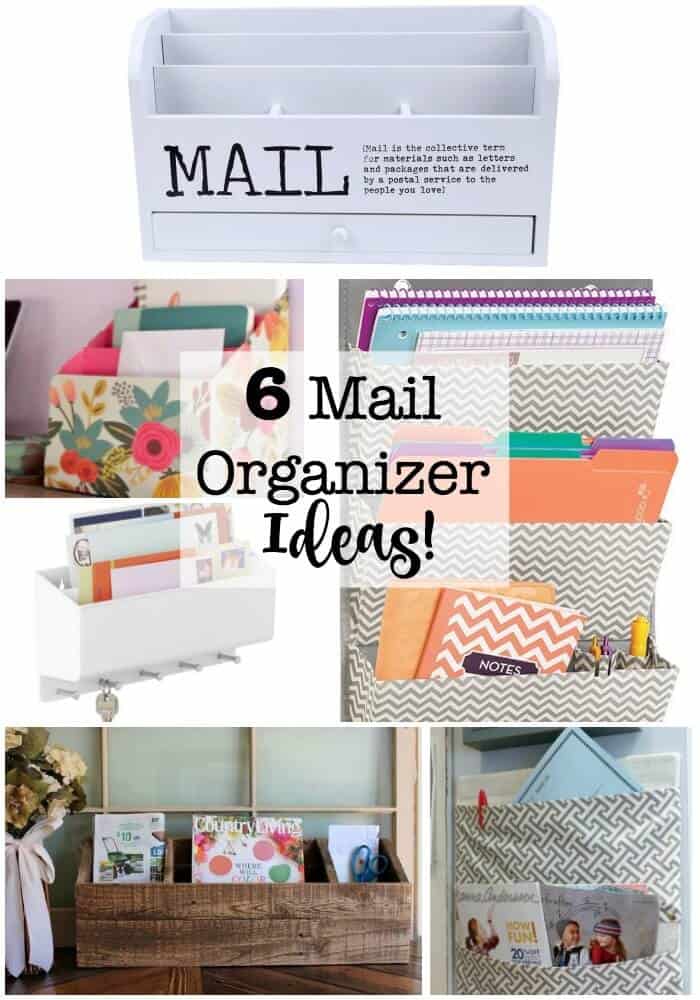 #1: Desktop Mail Sorter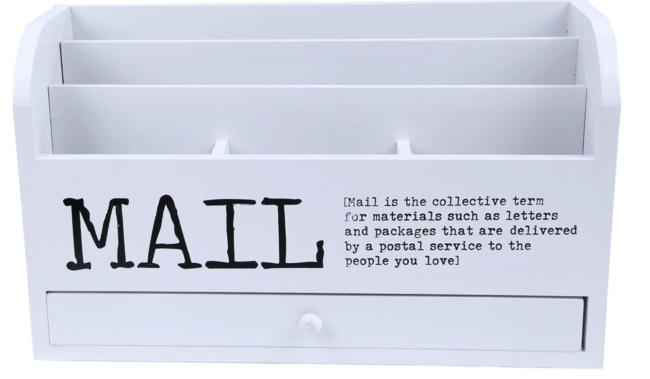 This mail sorter has 2 slots to hold mail (you could use one for bills waiting to be paid and the other for flyers/notices/invites that require an action or a response). The front slots can be used for pencils and pens and the drawer can hold a few pieces of stationery- perfect for when you need to send a quick note into school!
#2: DIY Desktop Mail Organizer- Pallet Project!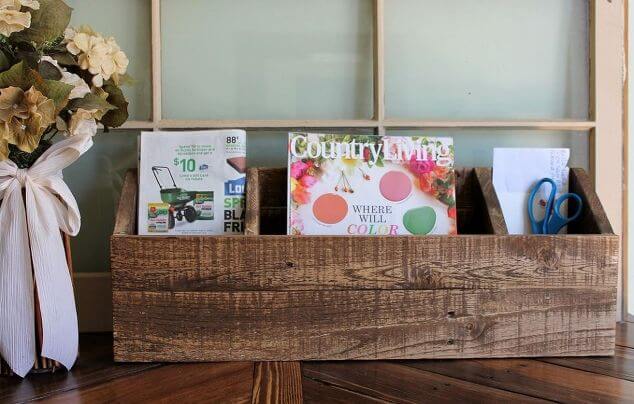 I know that I am not the only one who drools over DIY woodworking projects using recycled pallets! So how awesome is this mail sorter made with pallet wood? You can find the full tutorial here on HomeTalk.
#3 Cereal Box Letter Sorter
If woodworking isn't your thing but you would still like to create your own awesome mail organizer- follow this tutorial from BuzzFeed on how to make one from cereal boxes and scrapbook paper!
#4- Wall Mounted Mail Organizer with Key Hooks
If you would rather use a wall mounted mail organizer– this one is perfect! It has two slots- one that can hold bills to be paid and the other than can hold other mail you need to attend to- and I love that it also has a place to hold your keys! A double organizing win!
#5: Multi Slot Mail Organizer Door Hanger
Another great way to organize all of your incoming papers- is to hang a mail organizer over a door. This one is made from printed fabric and has 4 slots- giving you more options on how to sort out your mail.
#6: DIY Mail Pouch
Made from a cardboard box and fabric- this adorable mail organizer can be made easily using your hot glue gun! (Courtesy of Average But Inspired).
This post is part of the Busy Moms Decluttering Challenge! We are working through Ruth Soukup's Book "31 Days to a Clutter Free Life"- taking one week to work on each of the decluttering assignments. You can see all of our Decluttering Challenge posts here!
*Please note that some of the links in this post are affiliate links, which means I will make a small commission if you purchase through these links. It's a great way to support a blogger!