Even though this is the 3rd week of school for the kids, it almost feels as if they aren't totally back yet since September is so packed with days off for holidays. The first week- they only had 3 days of school, the 2nd week included Labor Day Monday so they only had 4 days, and we had Monday and Tuesday off this week- so it is once again just a 3 day school week. Now while this suits my children just fine- it is certainly putting a damper on my ability to start tackling some fall home organizing projects that need doing around here!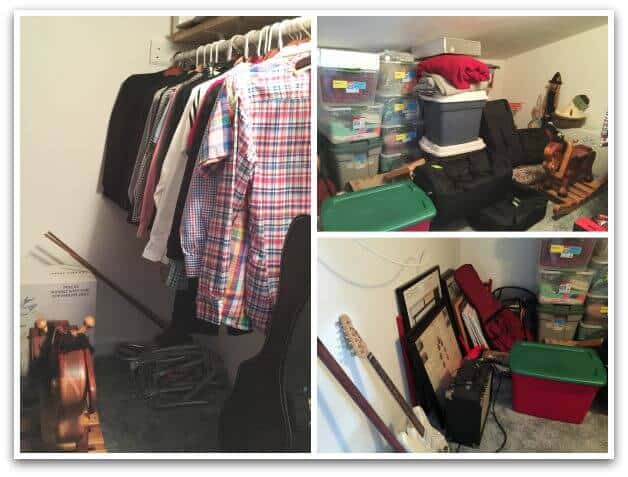 For one thing- this loft bedroom closet is in some serious need of clean out and re-organizing! Since this is a place that stays warm, dry, and humidity-free (because it is attached to the older boys bedroom) it is a perfect place to store so many things… area rugs we aren't using, luggage, holiday decorations, wall art- and heck- even the boys hanging clothes (after all- it IS their closet!)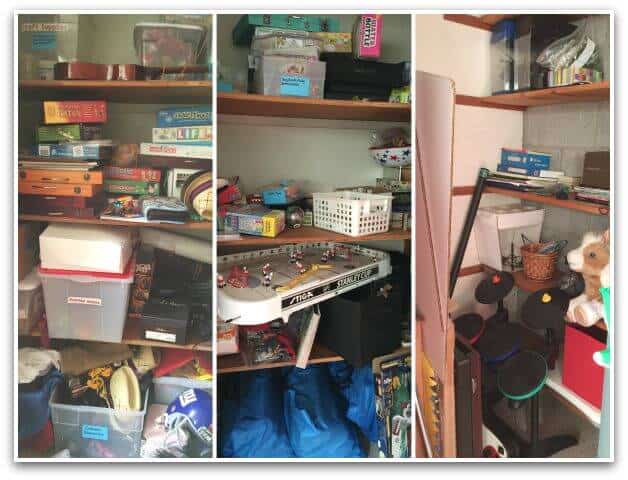 And while I am quite thankful that this basement toy/craft closet has sliding doors that I can just shut to block off the disaster inside… it really is time to do something about it. We still own too many toys for the preschool/early elementary school ages that need to be removed so we have room to store more legos (among other things)!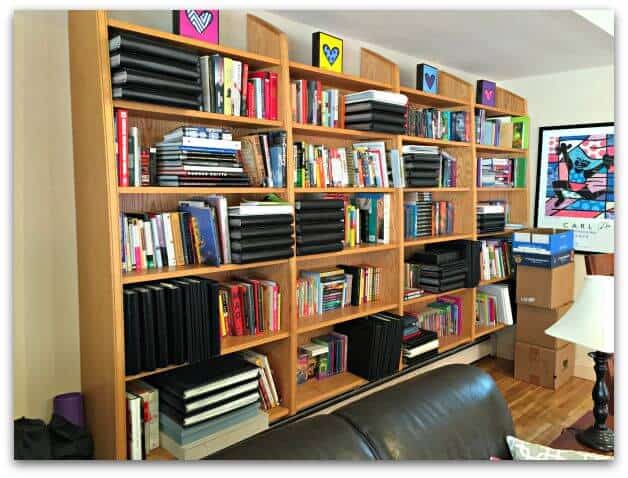 One other place where we still own too many items geared for the younger kids we no longer have, is on our bookshelves. When I ask my kids to go and select a book to read- they are having trouble finding a "just right" book for their reading level because they have to dig through the Dr Suess and Magic Treehouse books that they've outgrown.
And this summer I allowed our master bathroom storage area to get completely out of control. Mainly because I was prescribed around 4,732 over-the-counter or prescription medications for the throat cancer I was fighting… of which I really only took 3 of them because the rest made me gag…. so it's time to go through all of these bins and clean them out!
I would also love to take my own "Declutter your Kitchen in 7 Days" challenge…. because… well- accumulation happens!
And lastly- while this is more "decor" than "organizing"… I need to change out all of our home decor over to fall- instead of staying stuck in a spring time warp!
What fall home organizing projects are on your list?