I have this set of 4 wood picture frames that I love- and use them in my kitchen all of the time to display inspirational or holiday art. I change out the artwork every month or so- and because these frames were constructed using bendable metal fasteners, I have found that over time, they have worn out- to the point where they just break off.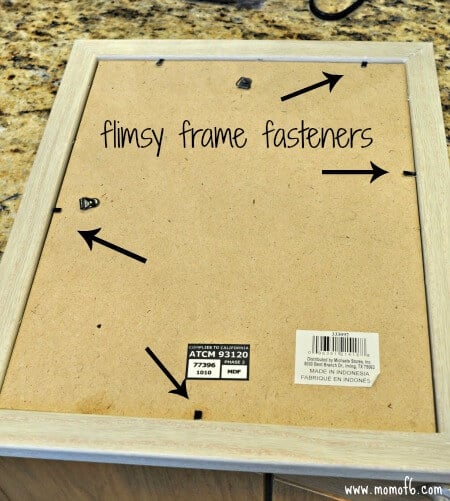 These fasteners normally work by inserting a knife under them and lifting up…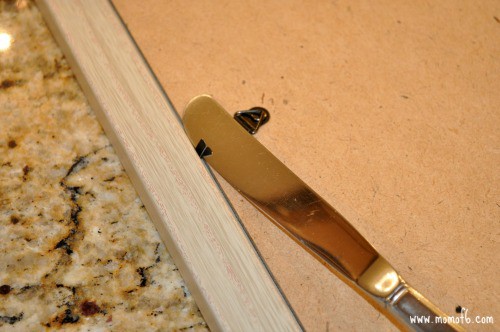 But several of my frames have reached the point where we have none of these metal closings left. Since I love my frames, I wanted to find an easy way to repair them myself… and with a little trial and error- here's what I did:
How to Repair a Picture Frame: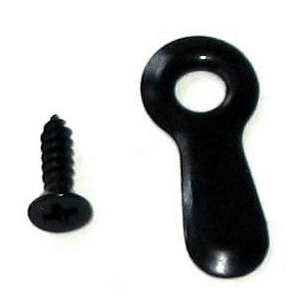 1. Purchase new hardware
I ordered these 1″ Fasteners
on Amazon- a box of 100 was less than $9. I probably could have found them at our local hardware store in a smaller pack size for less, but I went with what I could find easily.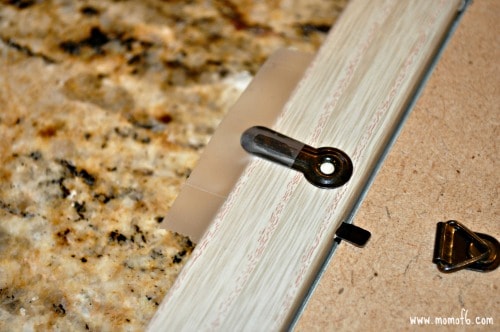 2. Secure the fastener
I temporarily attached the 1″ lever fastener to the back of the frame using scotch tape. Make sure that you position it close enough to the inside edge of the frame so that when the lever is turned, it will hold the frame back firmly in place.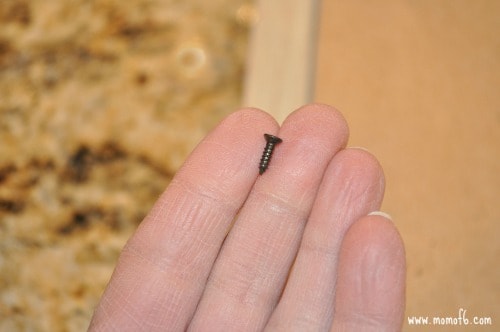 3. Secure the teeny tiny screw
The screws that work with these fasteners are miniscule. And trying to hold one in place in order to screw it into the back of the frame is darned near impossible. I tried using a electric drill with a small magnetic bit, I tried holding it…. nothing worked. It is just too small. So here's where things get a little goofy….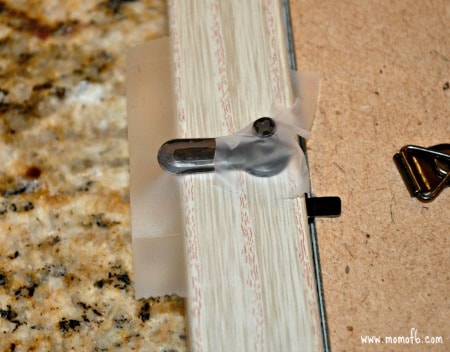 Secure the screw in place by placing another piece of tape over the top of the screw and down on both sides of it and onto the frame. This will keep the screw upright while you…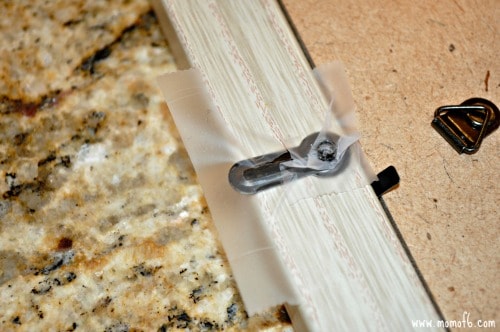 4. Hammer the darn thing into place!
I know! It goes against all common sense to hammer in a screw. But with an object this teeny-tiny coming into contact with such a hard piece of wood as is on the frame, it is impossible to properly start and then tighten down the screw. That is… until you hammer it nearly 90% of the way into place!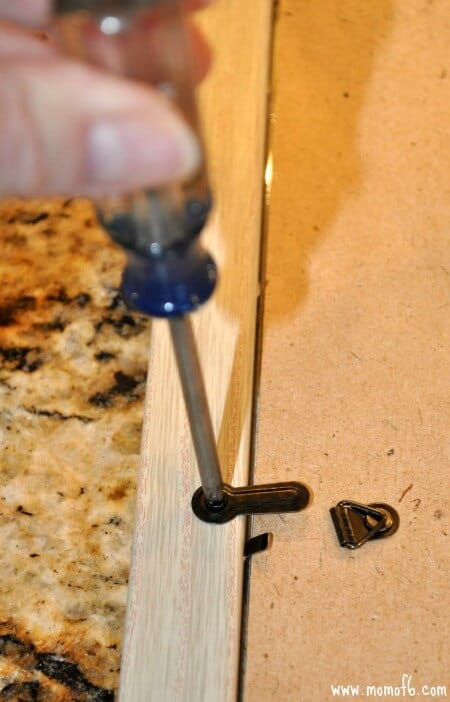 5. Tighten it down with a small screwdriver
It needs to be just loose enough so that the lever can move to the side to change out the artwork, but tight enough so that the lever stays firmly in place once you are done.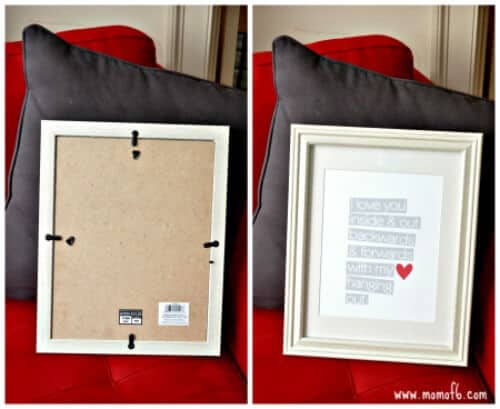 And Ta-Da! You have a perfectly repaired frame that will allow you to change out your artwork as often as you would like!
What small projects are you tackling around your house this week?