This year I have focused on becoming more aware of how much stress I am feeling each day, and what the source of that stress is. Because as a die-hard-overachiever, it is usually coming from some goal I set for myself or some expectation I have for what I can achieve in a given day while I also take care of my large family. And I know that I am not the only Mom guilty of high self-inflicted stress levels!  So here are my Five 1-Minute Ways to DeStress!
1. Ways to Destress: Find gratitude
I am trying to consciously start each day by thinking of three things that I am grateful for before I even get out of bed. Some days it's hard. I just want to hit the snooze button one more time and go back to sleep.
But when I flip over and look out the window above our bed and see the twinkling stars or the rising sun, I KNOW how lucky I am that I can see that every day.
I am also using this gratitude reflection to help me when I am feeling hurried or that I have too much to do. It only takes one minute to stop and think about what you are grateful for.
Name it. Say it out loud and feel it with your heart. It is hard to be grateful and unhappy at the same time. Gratitude is a pretty good mood-changer.
2. Assess the situation and offer grace
Last night I was in one of those race-the-clock situations. I had to drop off my oldest son and a teammate at a soccer practice 30 minutes away and then race back to our town to catch my son Jack's orchestra concert. But on the way to soccer, we hit a huge traffic jam, so by the time I dropped the boys off and made it to the auditorium, Jack's group was halfway-through their last song of the evening. I was crushed.
But instead of beating myself up about it- I looked at the situation for what it was- a crazy day of back-to-back drop-offs and pickups that wouldn't have allowed me to leave home any earlier to avoid that traffic. And it was one orchestra concert- where there will be many more in his future.
It took just one minute to forgive myself, put on a smile and move on. Later on, I told Jack how much I loved that last song without wallowing in my own guilt of missing the first two. I just needed to offer myself the grace to let it go.
3. Notice then stop the negative talk
If you are feeling stressed, pay attention to the monologue that is running through your head. Are you beating yourself up about something? (Um… yep). Take one minute and listen to that voice, and then be your own best friend and tell yourself something encouraging and positive, just as you would say to your girlfriend if she were sitting across the table from you.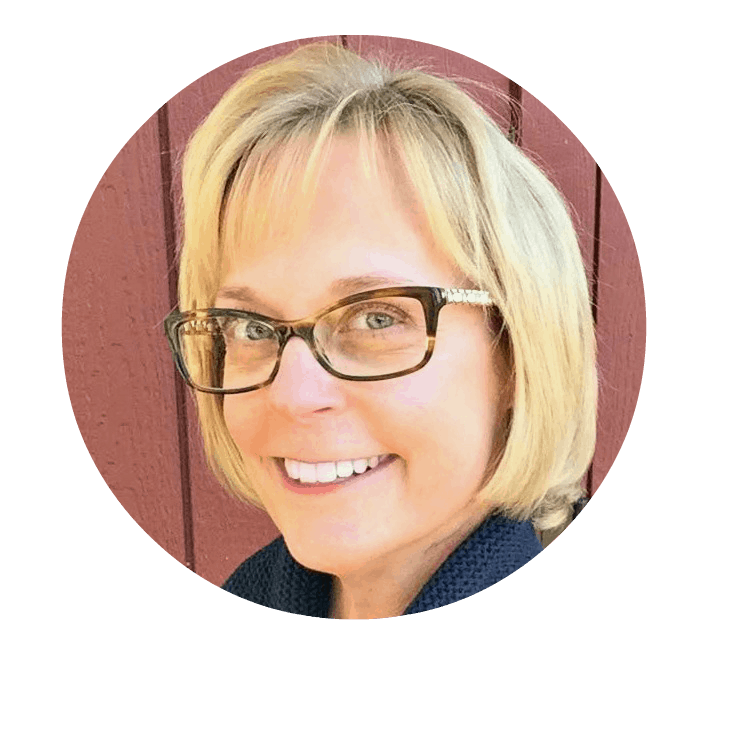 Are you a busy Mom who could use some support?
It helps if you have "the right tools for the job"! Busy Moms need a great calendar or planning system (you can find my favs here This is an affiliate link: MomOf6 earns a commission if you purchase, at no additional cost to you. ) and an efficient command center This is an affiliate link: MomOf6 earns a commission if you purchase, at no additional cost to you. to keep things running smoothly for the whole family! You can find more great resources for busy Moms over on my Amazon influencer page This is an affiliate link: MomOf6 earns a commission if you purchase, at no additional cost to you. !
4. Visualize a happy moment
Okay- do you remember going through childbirth classes when the teacher told you to have a photo or an image in your mind that you can focus on when you are having a contraction? (Ha- as if a happy picture could make THAT pain go away!). This was my happy picture during labor.
I swear. A silly looking porcupine fish. Back when I was pregnant- my husband and I had gone snorkeling, and I saw this guy (or one like it) hiding near the rocks. And every day during that vacation I would swim out to see him, and he would have this same silly expression on his face (okay- it's just the way he was, but you get what I mean). He just made me feel happy.
If I am stressed, I can still picture his silly face. Or remember what it felt like to see a wild bison for the first time with my kids in Wyoming. Or how amazing it was to see a dolphin jump completely out of the water this past Christmas at the beach with my family. (Apparently, all of my happy thoughts involve animals in their natural element!)
Taking a one-minute break to focus on a happy thought can lower my shoulders by three inches!
5. Change your environment
Sometimes the best thing to do is to take a one-minute break and change the scenery. Walk away, sit near a sunny window for one minute and feel it's warmth (especially great advice in the winter!)
Heck- even taking a moment to go into the laundry room to start another load of laundry when I am feeling stressed can be a nice break away from the computer and a chance to think about something other than what is making me feel stressed!
What 1-minute tip do you have for ways to destress?
More Posts You Might Enjoy On Large Family Parenting