When a basement has a defined purpose and is also well-organized, it can be a great multipurpose space in your home. Here are my tips for creating a multipurpose basement that helps you to get organized!
In many homes, basements have to pull double-duty or even triple-duty. Finished basements often serve as additional living space which is perfect for kids playrooms, playing video games and watching TV, or even as a workout space. If the basement isn't finished- it can still fulfill any of these needs as well as provide a space for much-needed household storage.
I was so excited when we moved into our home three years ago that it came with a finished basement! It makes for a cozy space that you actually want to hang out in.
Of course, the industrial-grade carpeting throughout is a bit worn, stained, and dated, and we look forward to the day when we can replace it with something a little more up to date that will give us the beautiful, clean look we love but can also withstand the impacts, scratches, and spills of life with 6 kids!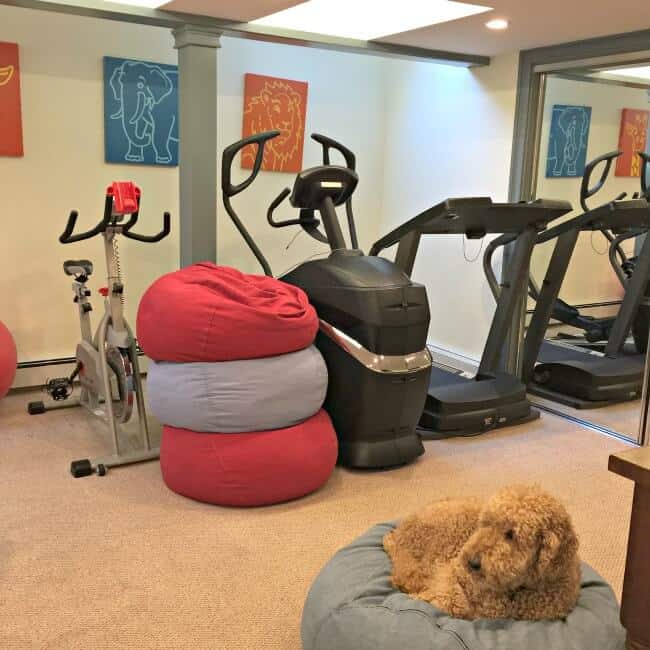 Tip #1: Identify what you need the space to do for you
In our basement, we wanted to have a place where kids can hang out and watch TV, play video games, or also take over the floor or desk with Lego builds or craft projects.
We wanted a storage space to hold all of our kids' toys, games, building, and crafting supplies. But we also wanted to create a space where the teens and adults could workout indoors.
And we needed a place to house our small fridge and stand-alone freezer too- because six kids eat A LOT of food! Oh- and of course a place where the pup can curl up and spend a lazy afternoon too.
Tip #2: Determine how you are going to create separate zones
So now that we defined the purpose of our finished basement- it was time to figure out how to make it all work together.
Since the size of the workout equipment dictated where the exercise space would be in our basement- we started there. We wanted the cardio equipment to face the TV, but be pushed back as far against the wall as possible to take up the least amount of space. And while our treadmill (that we purchased for $50 used thru Craiglist) does fold up, we decided it's best to just keep it in place and ready to use.
We mounted the TV on the opposite wall and stationed the desk beneath it.
Now truth be told, it has been an on-going discussion in our house whether we should just donate the desk which would free up more floor space in the room, but it is such a nice piece of furniture that I've been hesitant to let it go. And the kids do enjoy using it for crafting and Lego building projects.
To create seating, we've stacked a big pile of bean bag chairs next to the elliptical which the kids can take down to sit in when they are using the space as a game room, and then easily toss into a pile again when they are done.
And we positioned the fridge and freezer in the little nook created by the staircase- which keeps them accessible when putting away groceries, but out of the way of our "living space."
Tip #3- Keep the space functional yet neat
I love that one wall of our basement is a storage space that is completely hidden behind mirrored closet doors. And while at first I thought that I would hate the mirrored doors (dated- but I am not even sure from what era!), since we are using this as an exercise room- I find them to be very useful!
Behind those doors, is a huge shelved closet- which is perfect for storing all of the toys, games, and crafting supplies we own. I make use of bins to keep similar items corralled together, and once a year the kids and I sort through this closet to remove things we are no longer using and to re-organize the items we still plan to keep.
This multipurpose basement really works well for our family!
A Free Printable Checklist for You!
I hope this post has inspired you to consider how you can get more use out of your basement by turning it into a functional multipurpose space!
If you would like to download a copy of my free printable checklist on How to Create Your Own Multi-Functional Space, simply sign up to join the MomOf6 community below, and you'll be directed to a thank you page with access instruction!
*You can view our Privacy Policy here. To access the printable without subscribing to our newsletter, click here to send an email requesting access.
Please note that these printables are for your personal use only and are not to be distributed or sold.
Are you ready to get your life organized? Register for Busy Moms Boot Camp!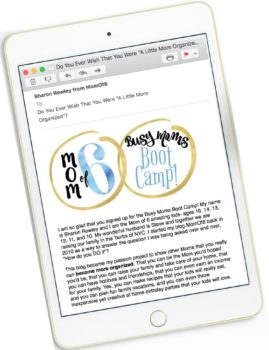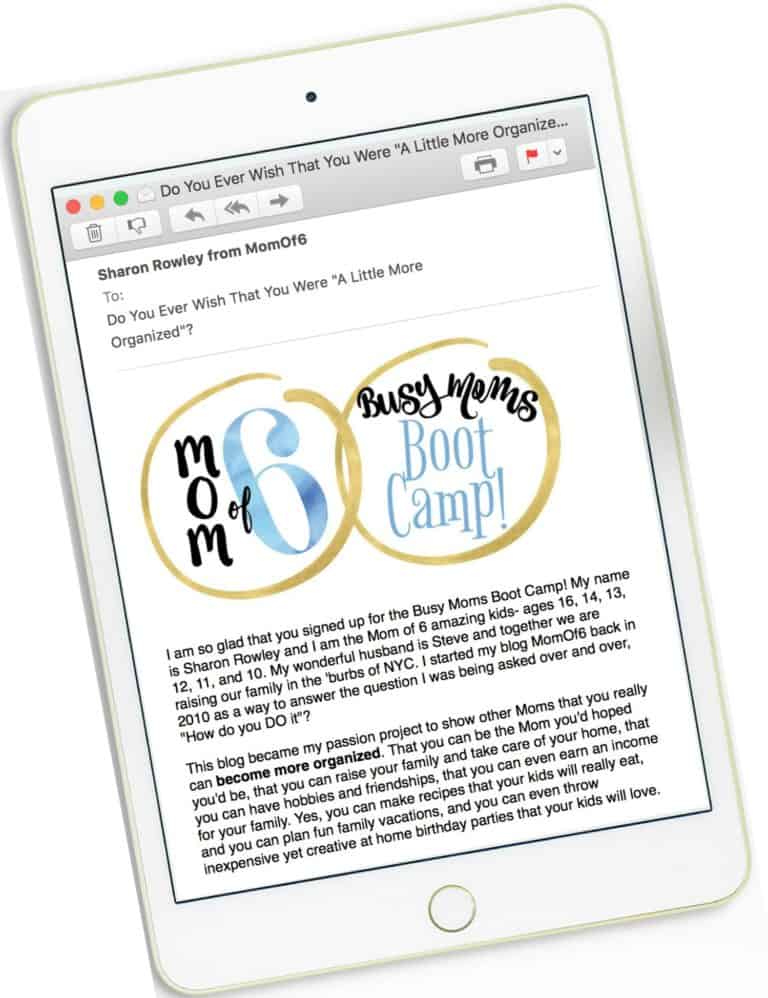 It's a free series of 10 weekly emails that can help you put some organization back in your life and help you to create room for all of those things that you'd like to be doing- whether that's making time to celebrate the little things with your family or carving out some space for yourself. Busy Moms Boot Camp can help you to move from chaos to organized! Simply sign up below to get started!