I find that there is so much "Mom guilt" tied up into how well (or poorly) we feed our kids. When you're dealing with picky eaters, the person that becomes stressed out is not the child who won't eat- it's the Mom! And everyone seems to have advice on what you could be doing differently to help your child learn to eat a broader range of foods, and they are more than happy to share it with you, whether you've asked for it or not! And when you have a large family like mine- of course you're going to find at least one picky eater!
From the time our kids are babies, they go through different phases of eating habits. Some babies start out enjoying everything- fruits, veggies, meats, dairy- all of it. And then they turn into toddlers who eat mainly from one food group- known as "the toddler food group." If it's not macaroni and cheese, french fries or breaded chicken nuggets- they won't touch it!
But by the time most kids transition into kindergarten they are past the super-picky eating phase and are usually into more of an exploratory-eating stage. So what you do when you have that kid who remains one of those "picky eaters"?
#1: Keep On (Gently) Trying
By all means, keep introducing more foods beyond what your picky eaters enjoy by serving new foods "family style" on the kitchen table. Gently suggest that they give it a little nibble and try it, reminding them that sometimes it takes many many tries before a new food "tastes good to them."
But don't be surprised or upset when the food is rejected yet again- even without trying it. You want to set up the expectation that Mommy is going to keep preparing foods that the whole family (or at least the parents!) will enjoy, that are healthy and help to build strong bodies. But try not to get frustrated when your efforts are not rewarded.
I have found that the greatest success in getting one of my picky eaters to adventurously try a new food is when someone other than Mom encourages it while eating a meal together (like a favorite Uncle), or when we are out at a restaurant.
In the same way that what your spouse ordered off the menu looks more appealing than what you picked- we are usually able to get our kids to try a bite of something new when we order it out at a restaurant. And many times, they end up eating our dinner and one of us gets stuck with their "kids meal" that night!
#2: Pair New Foods With a Favorite Food
If you are going to serve something new, don't make it the "main event" even if it is an entree. Instead offer it on the side and see if you can get everyone to take a nibble. If you've got kids who can't stand to have the new food "touch" anything else on his plate, then serve the new food on a small dessert plate next to his dinner plate.
Another way I have been successful moving kids away from those typical toddler foods is to make a slight variation on their favorite and get them to accept that first before moving on to an entirely new dish.
So if they like a particular type of chicken nugget (say the kind from the Golden Arches), then your first goal is to get them to like a healthier chicken nugget that you can make at home. Then move from breaded chicken in a nugget shape to a breaded chicken breast.
Once you've made that leap, try sauces that they can dip the chicken breasts into- like a marsala sauce or a marinara sauce and once you've achieved that mark- then you can move full-on into chicken marsala and chicken parmesan for dinner!
#3: Offer a Back-Up Food
I know that there is the school of "This is what I've made for dinner, and if you choose not to eat it- that's your choice, but there will be nothing until breakfast." And for those folks who have kids who have strong food preferences, but can be convinced to eat what Mom made if they have no other choice- this method works.
But if you have a truly picky eater- who simply will not- under any circumstances- eat what you've made, and you know it- then you are setting them up for failure. And you are turning the dinner table into a battlefield.
I tried that first route of cooking one thing that they could either eat or pass, and too often my picky eaters called my bluff and went hungry until morning. But for growing bodies- that's just not enough calories. And I felt as awful about it as they did.
A much better solution for me is to make a big pot of pasta once a week, cool the noodles and keep them in the fridge. Now I always have an acceptable back-up meal for a child who won't eat what I've cooked. I can simply add some butter or even some red sauce to a bowl of cold noodles, warm it in the microwave and in under a minute I have a back-up meal ready.
#4: Encourage, But Don't Push
There have been times when I have referred to myself as the "food pusher". "Just one bite"… followed by "just another bite honey"… and "Won't you please take just another bite?" Entire meals spent begging, cajoling, nagging. It was exhausting- for them and for me.
Try really hard not to over-push. Nagging kids, or even worse, shaming them into feeling bad about not eating will not do anything to help you achieve your goal of getting your kids to eat new foods. In fact, it usually only convinces them to dig in harder and stick to their own convictions.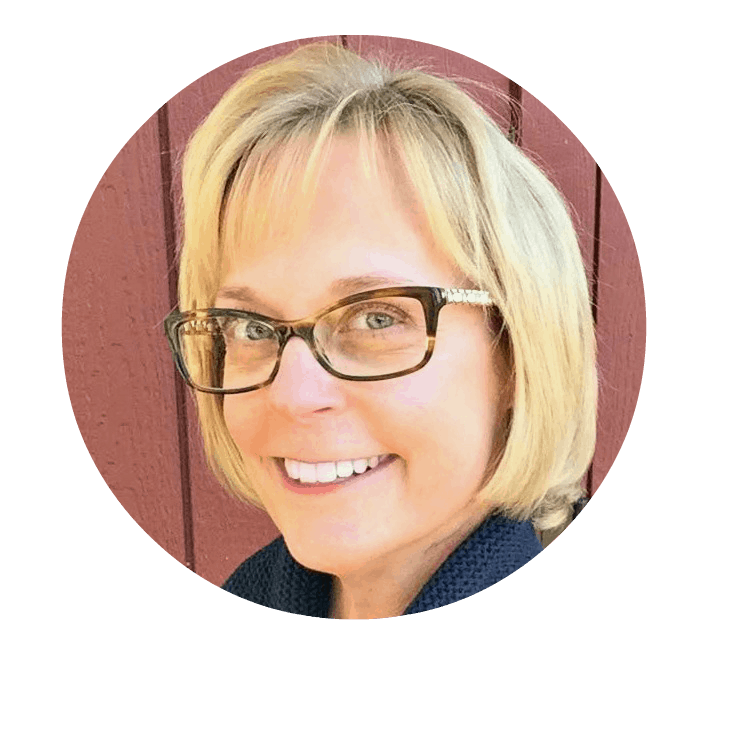 Want to check out all of the tools that I recommend for busy Moms?
Then be sure to check out my Resources for Busy Moms This is an affiliate link: MomOf6 earns a commission if you purchase, at no additional cost to you. over on my Amazon influencer page!
#5: Understand That There Can Be Reasons For the Picky Eating
For years my son Jack had been a very picky eater (and he has permitted me to share his story here with you). As a toddler, he couldn't stand the "mouth feel" of foods like bread, yogurt, most meats (other than those glorious chicken nuggets!) and he ate no fruits or veggies.
As he grew to be a pre-schooler, we realized that he had some oral motor issues that required therapy to resolve. For example- he couldn't move his tongue from side to side in his mouth. Do you have any idea how hard it is to eat food if your tongue doesn't do a good job of moving that food around while you chew and swallow? No wonder certain foods made him feel so gaggy!
But once the therapy resolved the tongue movement issue- Jack didn't instantly become a "better eater"…. in fact- he still stayed pretty picky for years, but did move on to try and enjoy other types of chicken, some kinds of meats, some types of biscuits and rolls, even certain kinds of fruits.
Once Jack turned 9, he became more open to the idea of trying other foods- especially in restaurants. So one day we shared a piece of sesame chicken with him when dining out at a hibachi restaurant- and that's the day we learned that Jack has food allergies. Actually- lots of them. Sesame, soy, peanuts, tree nuts.
His allergist explained that for some kids, picky eating is the body's way of protecting itself. Jack would never eat a sandwich- could never get him to try peanut butter even though it is a staple in our house. It's as if his body knew that to him- the peanut butter and the trace of sesame found in many loaves of bread- would be poison to him.
Now I am certainly not saying that every picky eater has hidden food allergies! And there is some part of me that wonders if his food allergies are in some way triggered by the lack of early exposure to some of these foods (although our allergist doesn't see it that way). But what I am saying is that if you are parenting picky eaters, or your friend is parenting picky eaters- let's not jump right to the conclusion that this is just a stubborn child who needs to be parented better.
I think both the Mom and the child will thrive better with less pushing, more understanding, and lots of gentle encouragement.
More Posts You Might Enjoy On Large Family Parenting
Do you have picky eaters at home? What advice do you have for Moms dealing with picky eaters?