This fun and free printable party game for kids can be played at birthday parties, where guests might know each other well, or it makes a great icebreaker game for a youth group among kids who are just getting acquainted. I bet your teen or tween will love to play this fact or fiction game!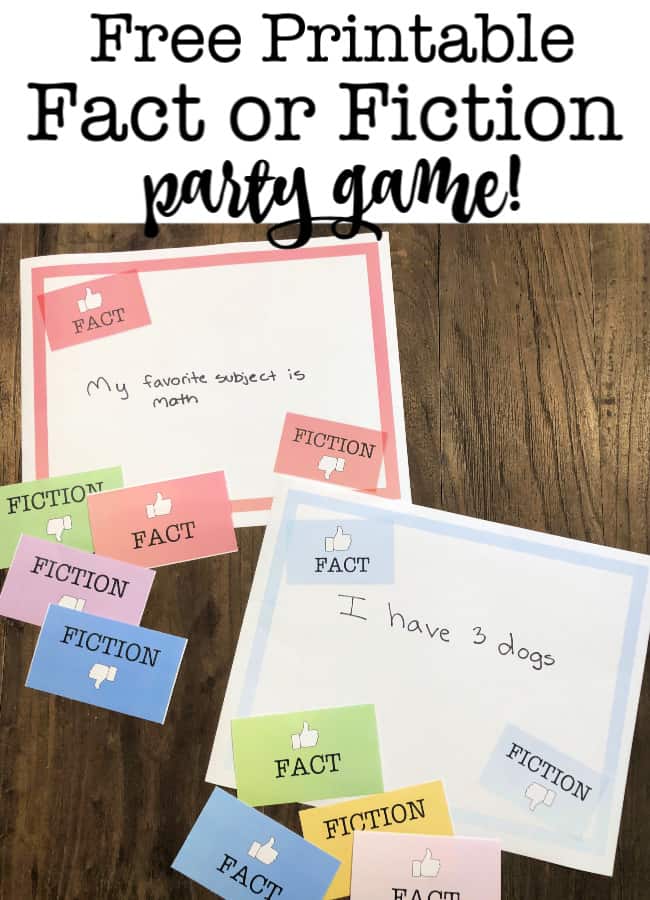 How to Play the Fact or Fiction Game:
This game is designed for up to 12 players, and each player is assigned a specific color for their statement card as well as their fact and fiction cards that they will use for "voting" on other player's statements.
To start the game, pass out the statement and fact and fiction cards to each player, along with a pen, and direct everyone to write down a statement that is either:
A little known, but true fact about themselves
A lie about themselves that they think others might believe
Have one player stand up and read his or her statement card aloud to the group, and then all players should "vote" on that statement by placing their fact or fiction card on the table.
The presenter then reveals whether that statement is fact or fiction, and incorrect voting cards are removed from the table. Correct cards are placed to the side, sorted by color.
Continue playing until each guest has presented a statement.
At the end of the round, count the piles set aside to see how has correctly guessed "Fact" or "Fiction" the most times!
Ready to print your own Fact or Fiction Game for Kids?
Awesome! Simply sign up below to join the MomOf6 community, and you'll be directed to a thank you page with access instructions!
*You can view our Privacy Policy here. To access the printable without subscribing to our newsletter, click here to send an email requesting access.
Looking for Some More Fun Games for Kids Parties and Get-Togethers?
These are the tried and true games my kids love to play with their friends! Click on a pic to check it out over on Amazon!
Looking for Some More Great Party Games, Crafts, & Activities for Kids?
Check out all of our Kids Birthday Party Ideas here: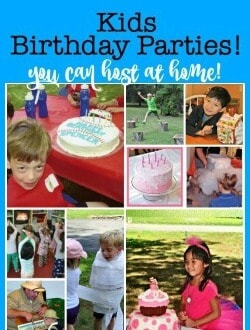 How to Throw Your Own Kids Birthday Parties at Home!
Would your kids enjoy playing this Fact or Fiction game with friends?