If you are planning a sleepover party for your daughter, and are looking for some fun party games for kids to play- this Spin the Bottle Nail Polish Game is tons of fun! I'll show you how to set up the game, and you can download the game board for free at the bottom of this post!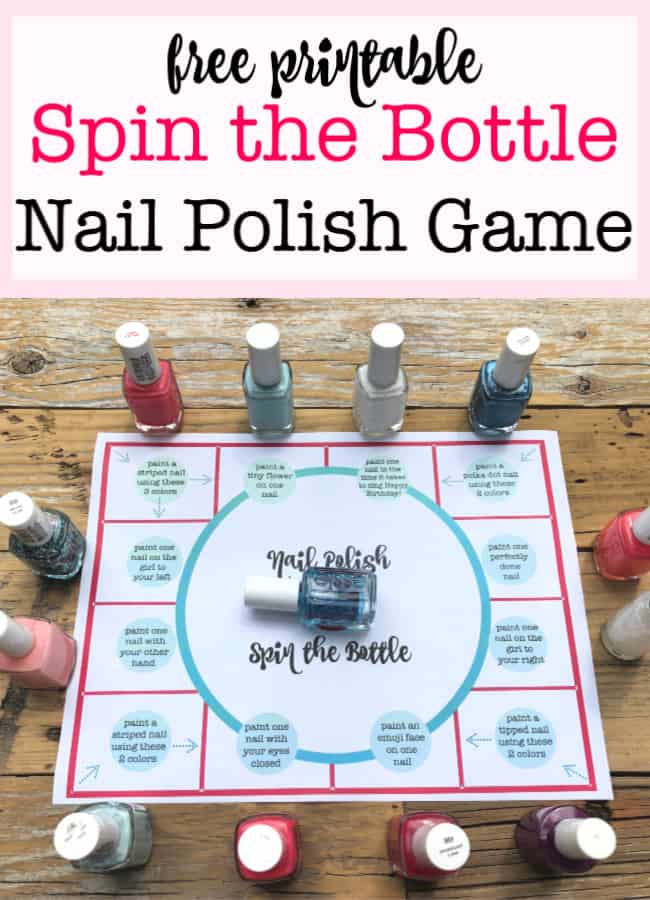 Girls love to paint their nails at slumber parties- so why not give them a fun game to play together that will have them painting and laughing?
For the Spin the Bottle Nail Polish Game, You'll Need:
13 Bottles of Nail Polish in assorted colors (you can buy a set like this one This is an affiliate link: MomOf6 earns a commission if you purchase, at no additional cost to you. !)
Game Board (which you can print below)
How to Play Spin the Bottle Nail Polish Game:
Place the 12 bottles of nail polish on the aqua colored circles on the game board, or even off the board right next to the circles (depending on whether you want the instructions to be a surprise or not).
Place one nail polish bottle in the center, on the pink circle to use as the spinner.
Girls take turns spinning the center bottle and following the instructions on the aqua circle that is pointed to. Continue playing until all of the guests have all of their nails painted!
Want to Download this Free Printable Party Game?
You can download a copy for your own party- simply sign up below to join the MomOf6 community and you'll be directed to a thank you page with access instruction!
MomOf6 community members gain access to an entire library of printable games, party packs, organizing printables, and more! Plus you'll receive our twice-weekly newsletter filled with tips and ideas to inspire busy Moms!
*You can view our Privacy Policy here. To access the printable without subscribing to our newsletter, click here to send an email requesting access.
Looking for Some More Fun Games for Kids Parties and Get-Togethers?
These are the tried and true games my kids love to play with their friends! Click on a pic to check it out over on Amazon!
Looking for Some More Great Party Games, Crafts, & Activities for Kids?
Check out all of our Kids Birthday Party Ideas here: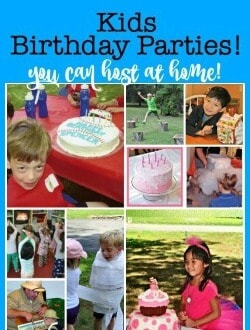 How to Throw Your Own Kids Birthday Parties at Home!
Would your kids enjoy playing this Spin the Bottle Nail Polish Game?