If you are looking for some creative inspiration for your Easter baskets this year, here are 10 Easter Basket Ideas for Teens and Tweens!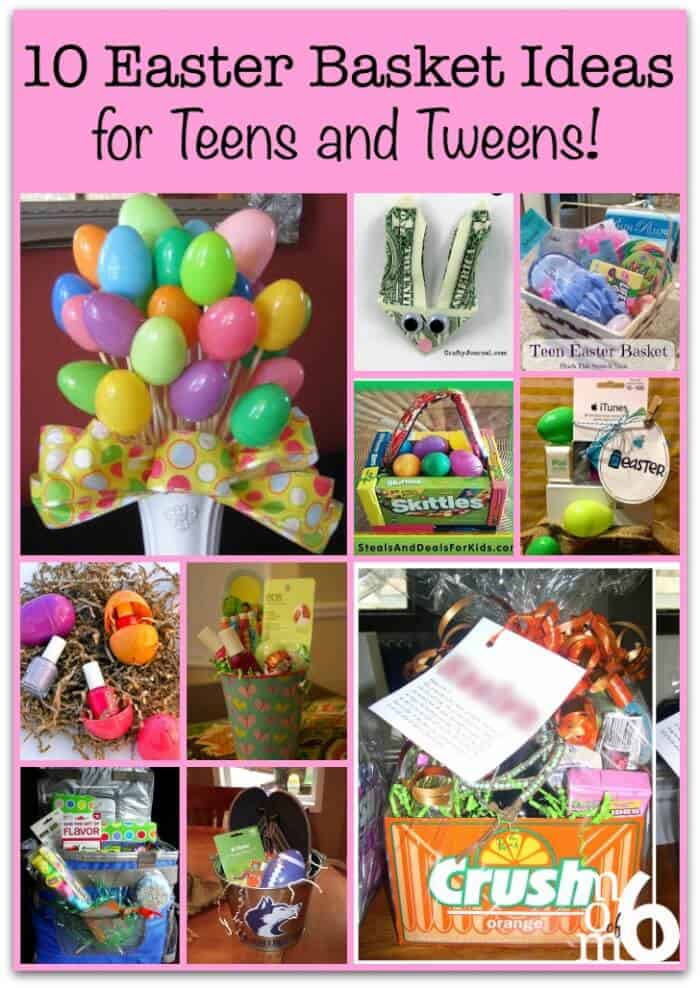 *Please note that some of the links above are affiliate links, which means I will make a small commission if you purchase through these links.
#1: Awesome Easter basket ideas for teens made from candy!
You can find a tutorial on how to make this "edible" Easter basket over on Steals and Deals for Kids!
#2- Easter Bouquet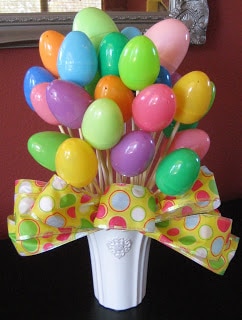 This is a great idea for tweens or teens- especially if you fill the plastic eggs with money! You can find the full tutorial on how to create the bouquet over on Ms. Not So Perfect!
#3- Nail polish eggs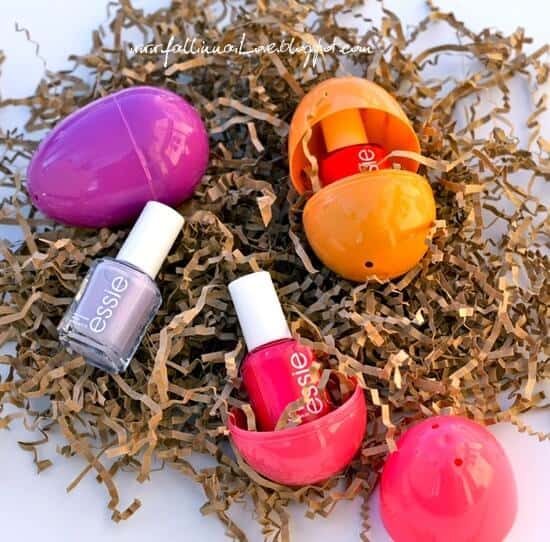 How about hiding bottles of nail polish in Easter eggs? A cute idea from Fall in Nail Love.
#4- An Easter pail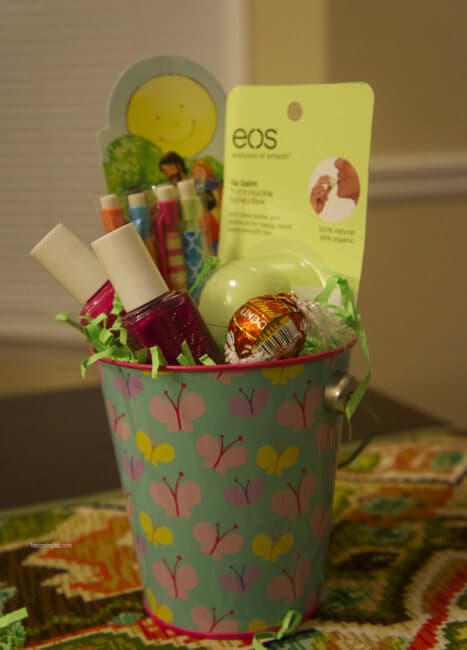 A basket doesn't have to be the only way Easter gifts are delivered! Tranae from Becoming Fab put together this sweet Easter pail for girls! (Sorry- but the original post is no longer available!)
#5- The gift of music
What teen wouldn't love receiving an iPod shuffle and iTunes gift card? A great idea from Life…What a Beautiful Mess!
#6- For the child who "has everything"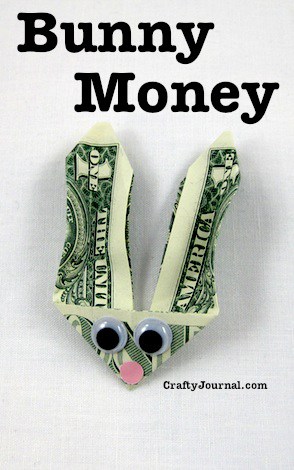 Most of what teens and tweens would REALLY like to see in their Easter baskets cost an arm and a leg! So if you are stumped for an idea… why not try making some Bunny Money? The tutorial can be found at Crafty Journal! (Find googly eyes here!)
#7- Another cute twist on the homemade Easter basket
I love this idea from What's On My Porch to use a soda bottle box as your Easter basket, remove three of the bottles and add in other items your tween /teen would love!
#8- Pack a cooler!
This is a great idea for older kids- pack a cooler (or even a reusable lunch bag) with items like gift cards and candy! Courtesy of The Seasonal Home.
#9- Spa Basket for Girls
Mom's Life Boat put together this fantastic spa-like beauty gift basket for girls– filled with items that will give your sweetie that spa-at-home experience!
#10- Honor the Home Team
This is a great gift for the sports fan in your family! Especially for the team that they are rooting for in the March Madness tourney! (My kids would love this basket for the sports team bucket alone!) A perfect idea from Room to Inspire!
Looking for Some More Great Easter Ideas?
Some More Great Posts for Busy Moms:
Fun Party Games and Ideas for Kids:
Best Organizing Tips:
Are you ready to get your life organized? Register for Busy Moms Boot Camp!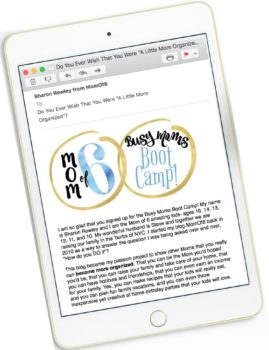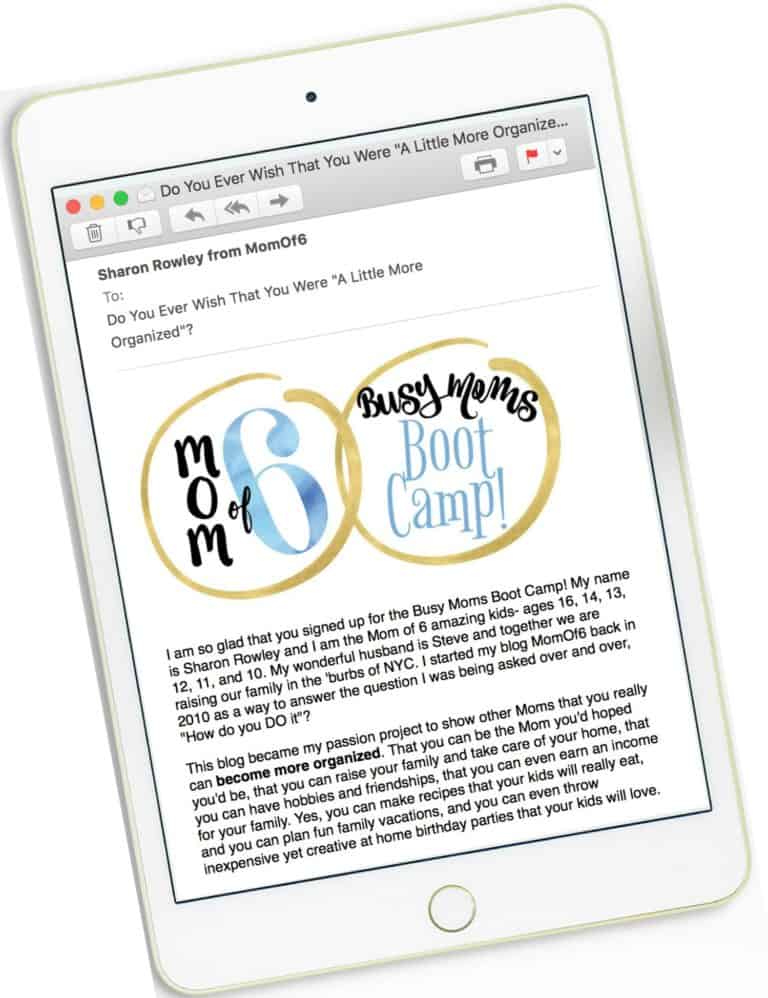 It's a free series of 10 weekly emails that can help you put some organization back in your life and help you to create room for all of those things that you'd like to be doing- whether that's making time to celebrate the little things with your family or carving out some space for yourself.
Busy Moms Boot Camp can help you to move from chaos to organized! Simply sign up below to get started!
Join the MomOf6 community!
You'll receive our twice-weekly newsletter via email filled with ideas and resources for busy Moms! *You can view our Privacy Policy here. To access the printable without subscribing to our newsletter, click here to send an email requesting access.
What's your favorite Easter basket idea for tweens and teens?