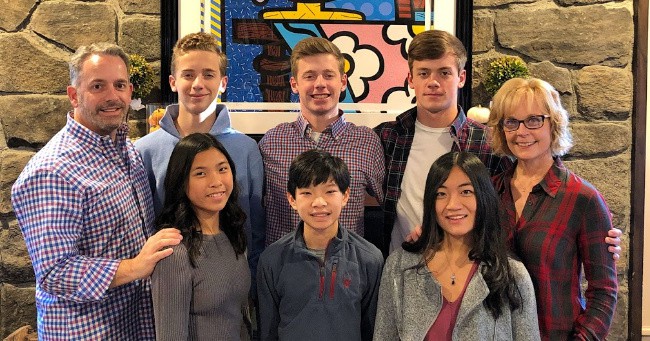 My name is Sharon Rowley, and yes, I really am the Mom of six children between the ages of 14 and 19! (You can read the story of how our large family came to be here!)
Welcome to MomOf6!
This site is a go-to resource for busy Moms looking for advice on how to live a more organized life! Here you can find fantastic tips on how to organize your home and your calendar, create family routines to make your days run more smoothly, and how to menu plan and prepare meals that your kids will actually eat!
MomOf6 is also about celebrating family moments- like throwing fantastic kids' birthday parties at home for less than $100, creating family traditions, spending summers together with a DIY summer camp at home, and taking great family road trips!
There are two things that I am asked by people all of the time:
"Are they all yours?" (yes they are!) and "How do you DO it?"
I tell them that my key to success lies in planning ahead, preparing, and having the right tools for the job! 15+ years working as an apparel buyer and an IT executive taught me how to be super-organized and how to juggle many things at once.
When you plan ahead and prepare for your day, your home is in order.
You know what you are making for dinner and you have all of the ingredients you need to make that meal.
You can celebrate special events such as birthdays and create special family traditions because you took the time to plan ahead.
Running a busy household isn't that hard. You just have to plan and prepare for it!
But what paves the way for you- is to have the right tools and resources to get the job done!
It all starts with organizing your life and your household:
And once you have your life and your home organized,
You can focus on the things that bring joy to you and your family!
Things like:
I have an entire Free Printable Resource Library for you to use too!
I love being organized- and creating free printable packing lists, grocery lists, checklists, and planners are my thing! So I crafted a page just for MomOf6 newsletter subscribers that is packed with free printable downloads you can use to help you organize your life and your family, plan for holidays, head out on a road trip, or host a great birthday party at home!
Want to take a look? Simply sign up below and join the MomOf6 community- and you'll be directed to a thank you page with access instructions!
I love to connect with MomOf6 readers!
You can email me: [email protected], find me on Facebook at SharonMomof6, on Twitter at sharonmomof6, on Instagram at SharonMomOf6, or check out what I've been pinning on Pinterest at SharonMomof6!
Thinking You've Seen Me Somewhere Before?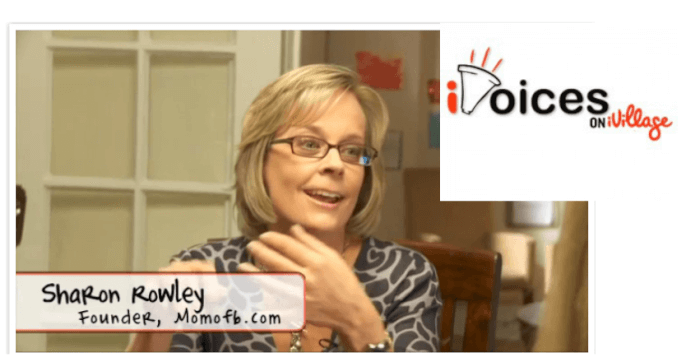 Maybe you have! I have worked as a video correspondent for iVoices on iVillage, also appearing on iVillage's Conversation Thread and on NBC News local affiliate stations. You may have seen me over on Yahoo Finance or Cafe Mom. I have written articles for Today, Parenting Squad, and Everyday Family and been quoted for posts for CNN Parents.
I enjoy public speaking and have delivered presentations at several national blogging conferences.
I am also the author of " How to Throw an Awesome Birthday Party at Home for Less Than $100 This is an affiliate link: MomOf6 earns a commission if you purchase, at no additional cost to you. ".
Questions about Guest Posts and Partnerships?
I am no longer accepting guest posts or working with brands on sponsored post content.
If you would like to contact me about an affiliate program- I am open to new partnerships if I can first try the product to determine if it is truly a great resource for busy Moms. Products sent for review cannot be returned.
Interested in featuring my work?
Please see my Permissions page for requirements.
Other Important Stuff