I am absolutely passionate about celebrating my children's big days with amazing kids birthday parties! I love hosting them at home and giving them fun themes that excites the birthday child and their guests! We've held dozens and dozens of parties over the years for our kids- and I love sharing our kids' party ideas here with you!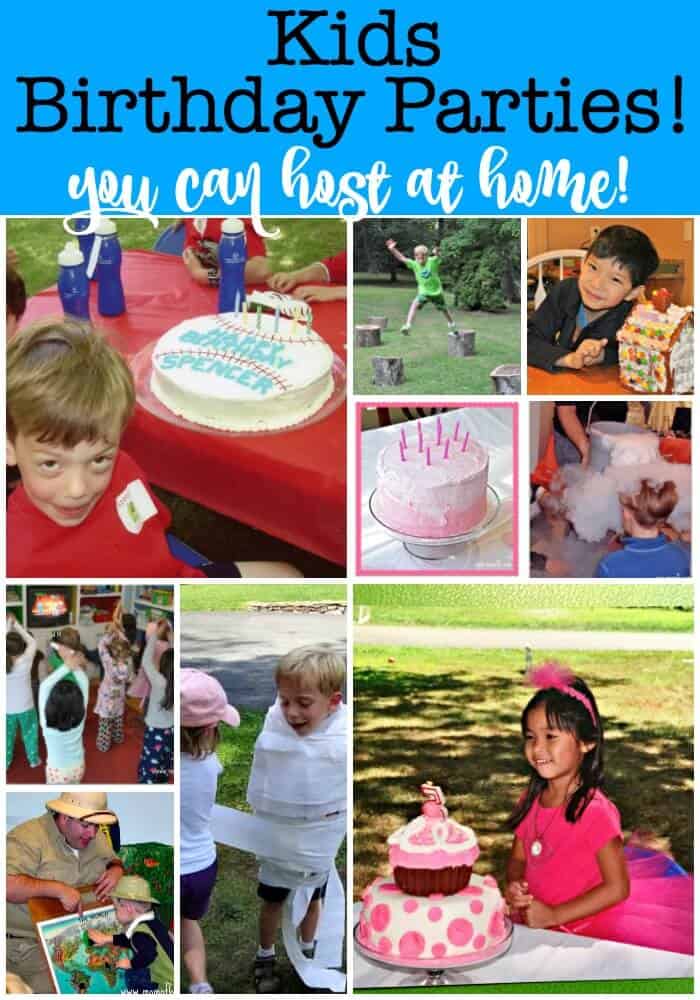 Now I am not talking about those fancy-schmancy-oh-so-pretty parties that look like they've been put together by a professional event planner with a generous budget, or by a Mom who worked for three weeks straight baking 6 different kinds of dessert and creating masterful decorations and party favors by hand.
Instead I use easy-to-pull-together party games for kids that you can do in your backyard or basement. I make delicious homemade (yet simple!) cakes and snacks rather than forking over a big pile of cash for pizza and a sheet cake from the local bakery. I hand out party favors that guests will actually treasure rather than cheap plastic trinkets. And I do all of this- for a lot less than you'd think!
*Please note that some of the links in this post are affiliate links, which means I will make a small commission if you purchase through these links.
Kids Birthday Party Ideas by Age:
Ages 5 and under:
Ages 5-10:
Ages 10+:
Kids Birthday Party Ideas- Inspiration for You!
Party Games, Crafts, & Activities for Kids:
Or You Can Shop for These Awesome Games!
Invitations for Kids Birthday Parties:
Favors for Kids Birthday Parties
Cakes for Kids Birthday Parties
Half Birthdays:
More Resources for Busy Moms!
I hope that you found this to be a great resource to you as you plan an awesome birthday party for your child! And if you'd some more information on how to throw that awesome party AND do it for less than $100- check out my ebook below!
Are you in the middle of planning a birthday party?
Then let me show you how to plan an awesome birthday party at home for less than $100!