I have found that my tweens have a whole love/hate relationship with Halloween when it comes to dressing up in costumes and trick or treating. They LOVE the idea of collecting candy- but they HATE the idea of wearing anything that feels too babyish or uncool. And while there are so many great ideas for Halloween costumes for tweens that you can make at home, we all know that it is a heck of a lot easier to just do a little shopping with your tween online- and get the goodies delivered to your door! So if you are looking for some easy Halloween costumes for tweens that you can buy today- scroll on down!

*Please note that the links in this post are affiliate links, which means I will make a small commission if you purchase through these links. It's a great way to support a blogger!
#1- Halloween costumes for tweens with a sweet tooth:

Tweens love planning group costumes with their friends! Don an M&M costume, an ice cream sundae costume or a donut costume over black pants and a black tee!
#2: Show everyone how you feel:
These emoji costumes are perfect for social media loving tweens!
#3: Be the Guardians of the Galaxy:
Who wouldn't love to dress up as Groot or Gamora on Halloween?
#4: Or your favorite pirate:
#5: Dress up as the perfect female role model: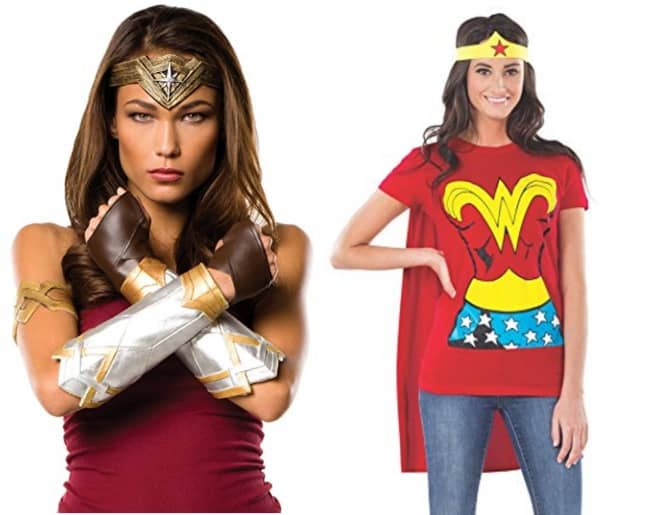 A great way for a tween to be Wonder Woman without the overly revealing costume: pair a dark red shirt with her cool Wonder Woman accessories or wear this tee with built-in cape and headband!
#6: Or go for some giggles:

You can go all out and wear the minion jumper costume that comes with the goggle and kneesocks, or just put on a minion tee and minion headband!
#7: Grab your friends and go as your favorite Marvel superhero: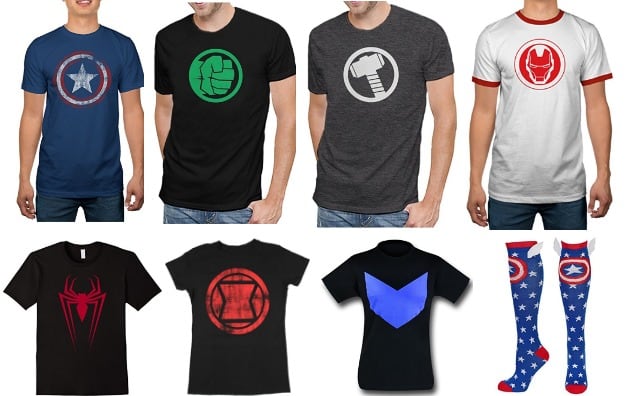 Grab a tee to represent Iron Man, Captain America, Spiderman, Hulk, Thor, Black Widow, or Hawkeye and pair them with some superhero socks!
#8: Or your favorite D.C. Comics Superhero:
Pair these tees with a superhero tutu and/or superhero socks to go as Superman, Batman, Wonder Woman, or Flash!
#9: May the force be with you…
Or wear the full-on costume of a Jedi Knight, Rey, or Kylo Ren.
#10: Embrace your favorite platform:
Wear a hashtag or an icon for a selfie, Instagram, or Snapchat!
Or…. For the tween who just can't bear to wear a costume:
Looking for some more great ideas for Halloween?
Check out these posts:
So what is your tween going to be for Halloween this year?