I really look forward to the Easter holiday, because just like Thanksgiving, it is one of the big family meals that I get to prepare in my own home! I makes me so happy to have all of the seats at my table filled with people that I love, and while a delicious baked ham is always the centerpiece of our meal, I also like to serve an array of appetizers too. That way guests can arrive early and have some small bites to enjoy while we send the kids out on an Easter egg hunt and just have time to relax and chat together before we serve our Easter dinner. So here are 10 great ideas for Easter appetizers that might make an appearance at my home this year… and I thought you might enjoy them too!
#1: Mini Quiche
This mini spinach breakfast quiche from Unsophisticook looks pretty simple to create! Made from purchased crescent rolls and filled with a delicious spinach and cheese mixture- they will be perfect served warm from the oven when your guests arrive!
#2: Hatching Chicks Deviled Eggs
Sure it takes a bit more time to put together the sweet little faces of these hatching chicks deviled eggs– but oh how my kids will love these! An awesome idea from Diana Johnson as featured on She Knows.
#3: Sweet and Tangy Meatballs
These Asian sweet and tangy pork meatballs have me drooling! Assembled then baked earlier in the morning, they simmer in their delicious sauce in the crockpot for two hours before serving. A great recipe from Jo Cooks!
#4: Bunny Spinach Dip
Another cute idea that's sure to grab the hearts of my kids- I love the bunny presentation for this homemade spinach dip! Created by Jess from The Nesting Corral!
#5: Bacon Wrap Tater Tots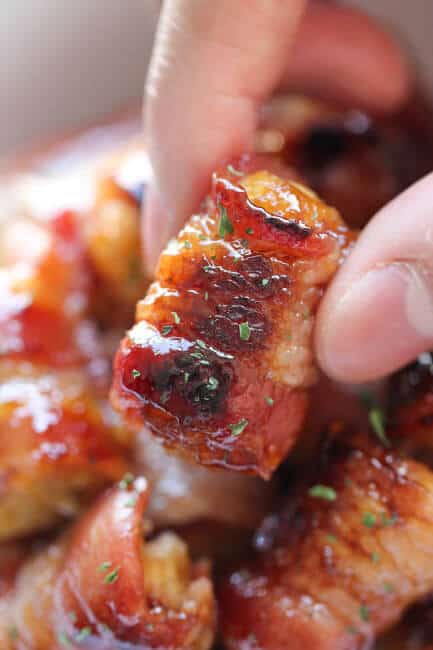 Be still my heart! Tater Tots wrapped in bacon? With cheddar cheese and brown sugar? Oh yes please! Created by Chungah over at Damn Delicious!
#6: Piggy Buns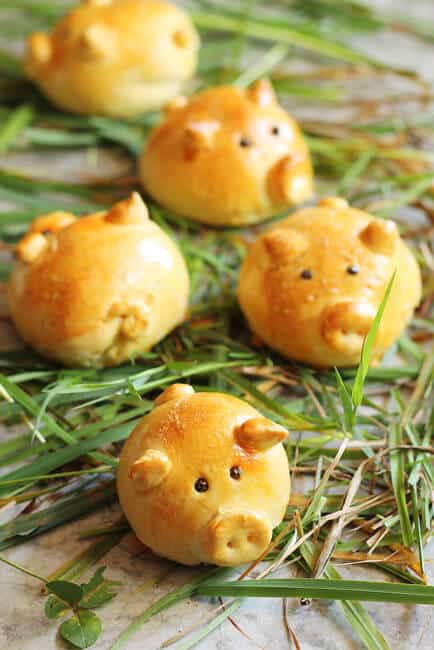 How adorable are these piggy buns made with chorizo sausage and bacon jam? (Oh I SO need to try this bacon jam
!) This awesome recipe can be found over on So Good blog! *Amazon affiliate link
#7: Homemade Baked Potato Chips
Who doesn't love potato chips? Exactly! So I know that these buffalo style baked potato chips from Heather's French Press would be a fantastic Easter appetizer!
#8: Carrots and Hummus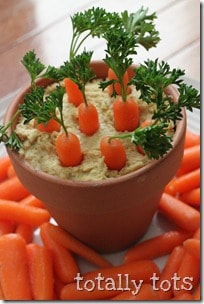 I love this perfectly Easter-themed way of serving carrots and hummus! And if you check out the post over on Totally Tots- you'll even find a great children's book to go along with the carrots and hummus presentation!
#9: Spiced Nuts
These nuts are savory, spicy, and sweet all in one– and would be perfect to set out near the beverage table on Easter! From Chef in Training.
#10: Roasted Shrimp Cocktail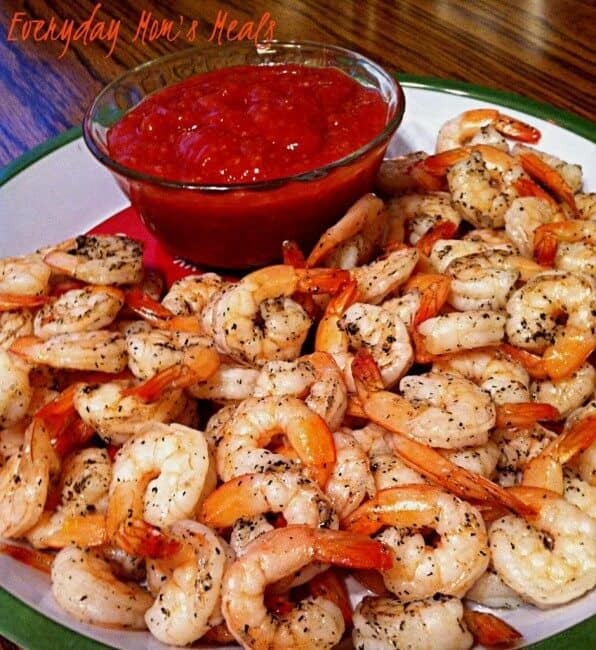 Shrimp cocktail is a favorite appetizer for my family…. so I would love to try this roasted shrimp cocktail from Everyday Mom's Meals as a new twist on a family fav!
What appetizers do you like to serve on Easter? Please leave a comment and tell us!