When it comes to centerpieces, you generally won't find one adorning my kitchen or dining room tables. It's not that I don't love how they look- it's just that it becomes one more thing to remove from the table (along with school books, papers, pencils, the stray baseball cap) when setting the table for dinner. But when the holiday season approaches, I like to make our table look special. And I love to do it with a personal touch that celebrates my family. Which is why I love decorating with these mason jar photo centerpieces!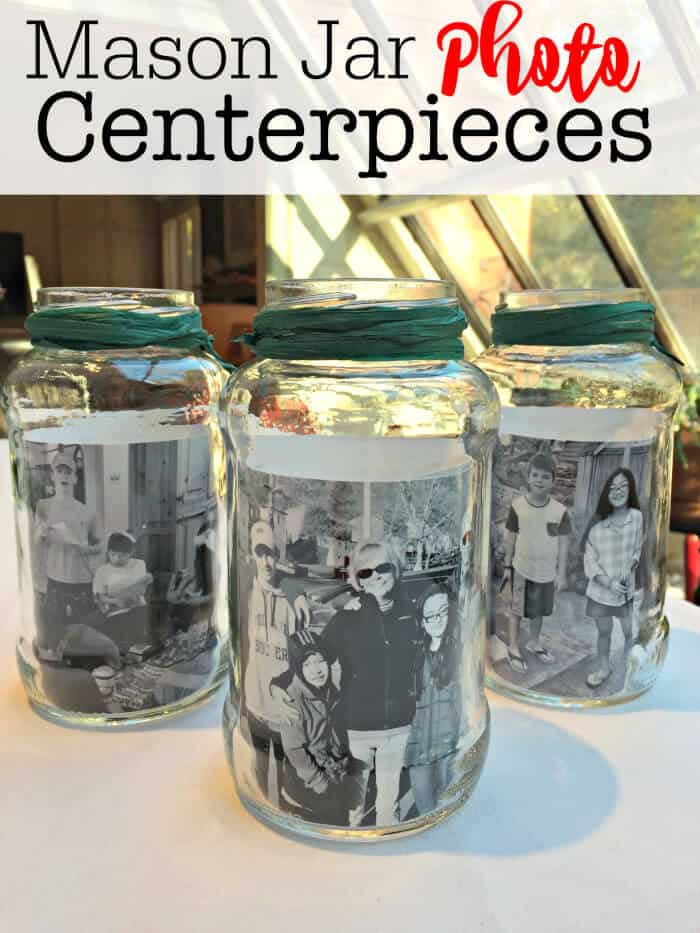 *Please note that the links in this post are affiliate links, which means I will make a small commission if you purchase through these links.
Choose Photos that Highlight the Year
The holiday season is the perfect time to look back on the last year and reflect on all that we have to be grateful for. And if you feel that life is racing by at an alarming rate, taking the time to swipe through your phone's camera roll will remind you of all of the great things you did with your family in the last 12 months! So pour yourself a tall mug of something yummy and enjoy an hour of reminiscing! As I found photos I wanted to use in my centerpieces, I exported them to a folder on my desktop, so it would be easy to find them.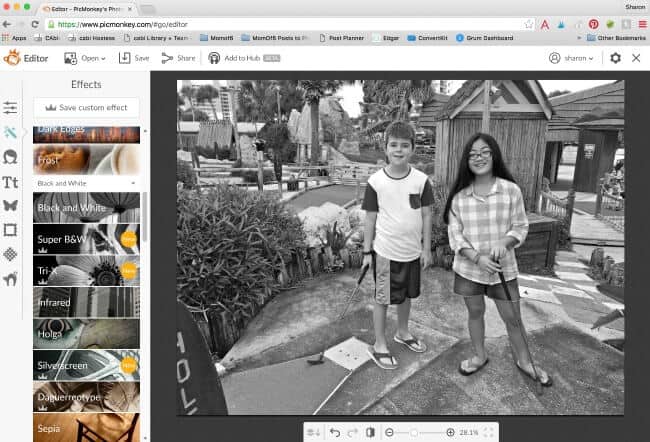 Next, I went into PicMonkey (my favorite online photo editing site) and opened each photo one at a time to edit them before printing. Most of the time I used the "Auto Adjust" feature to brighten the photo, and then I clicked on the magic wand icon, and then selected "Black and White" and applied that filter to my photo. I then saved and printed each of my photos on 4 x 6 matte photo paper.
Prep Your Jars
Confession time. No mason jars were used in the making of these Mason Jar Photo Centerpieces. Why? Because I don't believe in paying for something that is so readily available for free! Do you buy pasta sauce?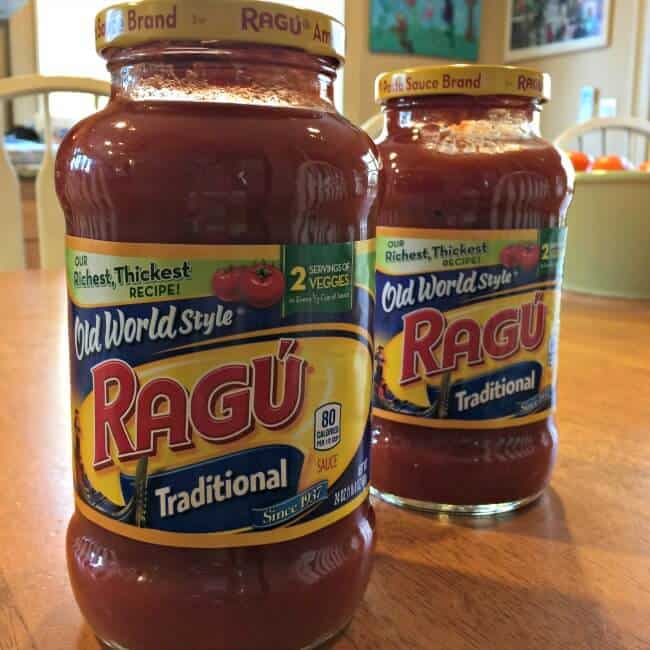 Are you just tossing those jars into your recycling bin? Well, stop it!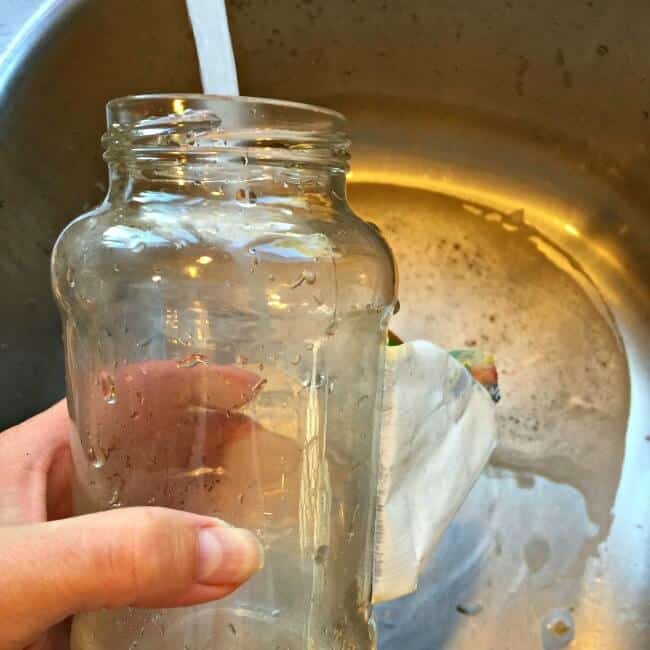 Give them a good rinse, and while you're at it- run a stream of water over the label. Most of it will peel right off.
Use a little Goo Gone to remove anything left behind. Simply spray it onto the sticky area, let it sit for a minute or two and then wipe away.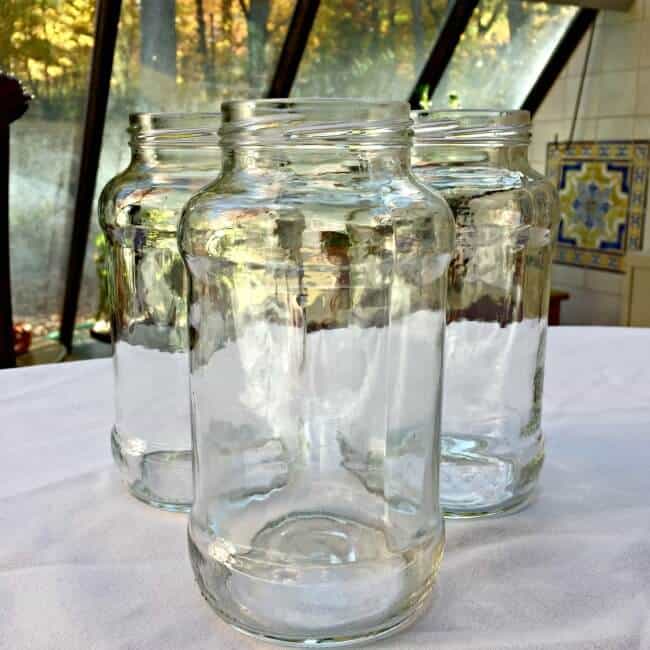 The best part is that they are clear glass jars- unadorned with decorations or lettering!
I like to add a few wraps of raffia or ribbon at the top of the jar, which helps to hide the lines for the screw top. I then choose the pairs of photos for the inside of the jar. I use 4×6 prints, but they will overlap a bit inside, so I try to choose one photo where the subject takes up the entire picture and one photo where there is a bit of background on the sides. That second photo will tuck behind the first one, so you won't see all of the background. I simply roll up the photos to fit them through the neck of the jar- putting the larger subject photo in first, followed by the photo with the background on the sides.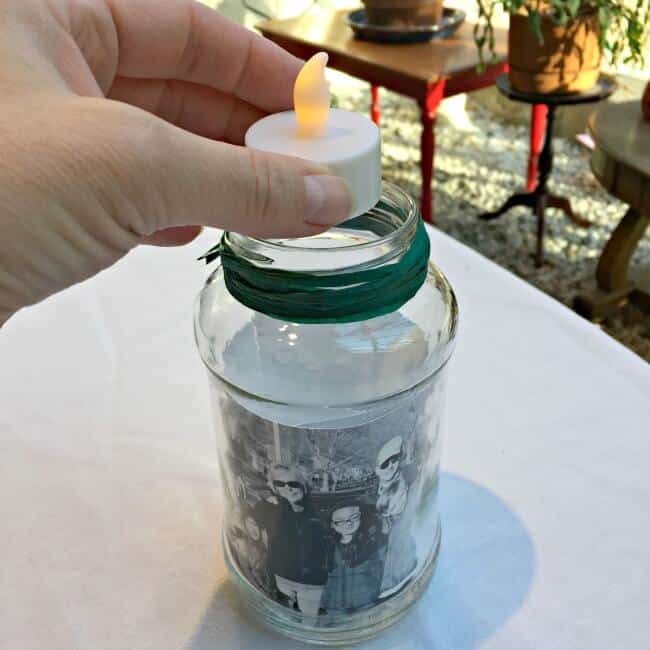 I then add a battery operated tea light to each jar- which makes the jar "glow" from the inside.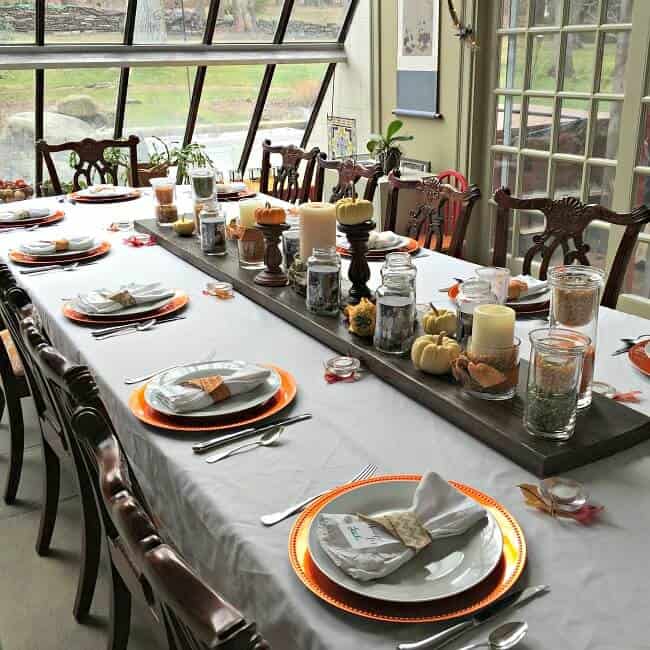 Last year I used several of these mason jar photo centerpieces as part of my tablescape on Thanksgiving. I love how it turned out!
Mason jar photo centerpieces are such a fun and easy way to celebrate the ones you love- and decorate your table!
Looking for Some More Holiday Ideas?