Kids love to do mazes, and 3D mazes where you try to move a marble through the pathways are even better! So when I came across this great idea to make CD Labyrinths from Projects by Teri, I tucked it away to use as an idea for our DIY summer camp at home! This is a super easy craft for kids made from plastic CD cases and waxed sticks! Here's how to make a CD Case Maze with your kids!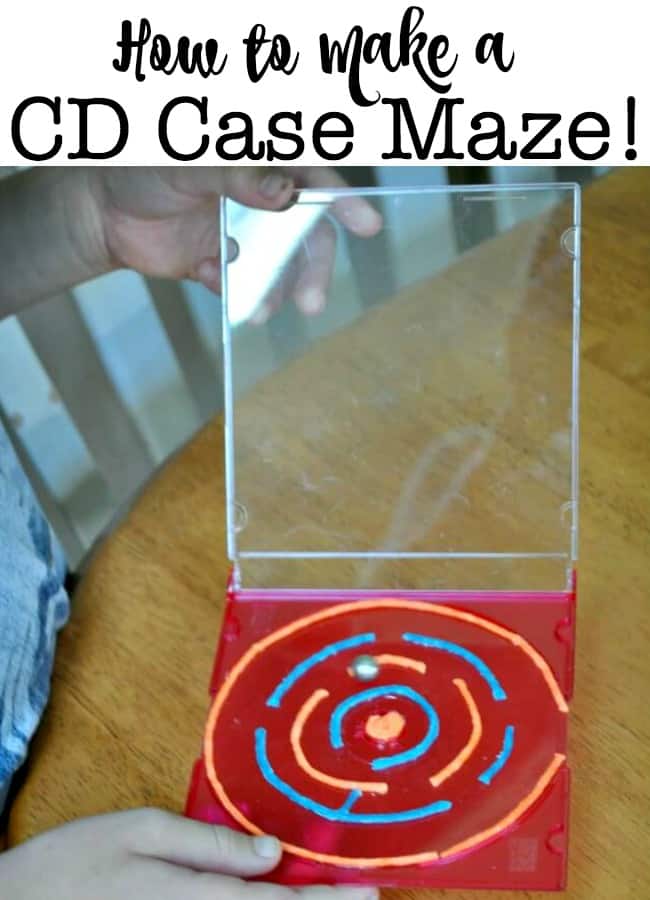 *Please note that some of the links in this post are affiliate links, which means I will make a small commission if you purchase through these links.
For every maze you'd like to make, you'll need an empty CD jewel case, and a small marble (12mm should work), and each child making them will need a pair of scissors.
To make the maze, you'll need either Bendaroos or Wiki Sticks– which are waxed bendable sticks that you can use to create all kinds of cool critters!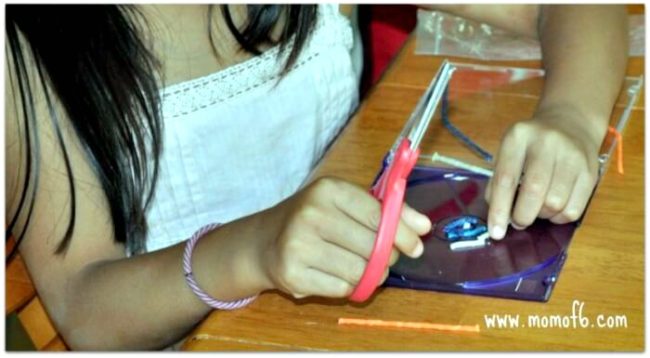 You can use scissors to cut the waxed sticks to the length that you desire, and then simply press them down hard into the CD case to get them to stick to the case and create the maze.
Periodically stop to check that your marble will fit along the path that you are creating.
And you also need to check that your maze has a beginning and an ending point!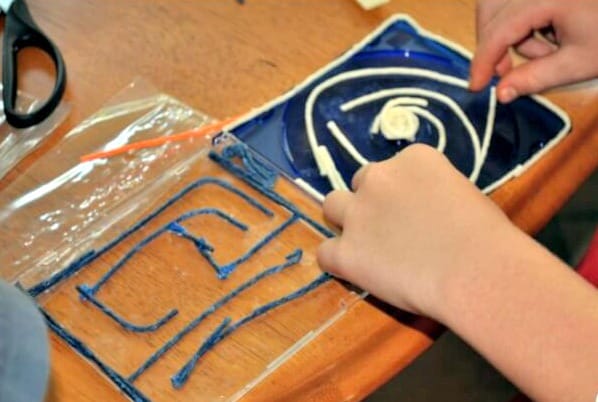 The kids loved trading them and trying out each other's creations!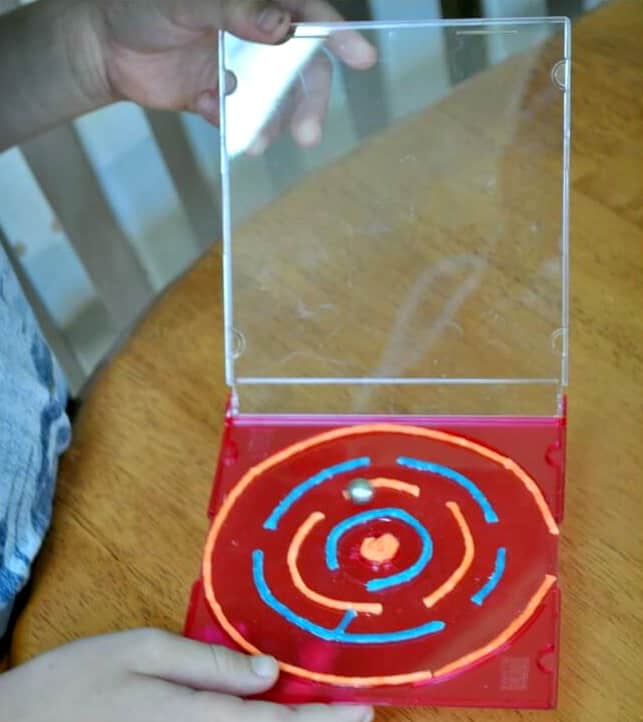 Looking for some more great ideas for your DIY Summer Camp?