So- you're thinking about ditching the high price of summer camp for your kids, and doing your own DIY summer camp? Awesome! Here are 50 fun activities, craft projects, backyard games, and field trips for you to plan your summer camp at home!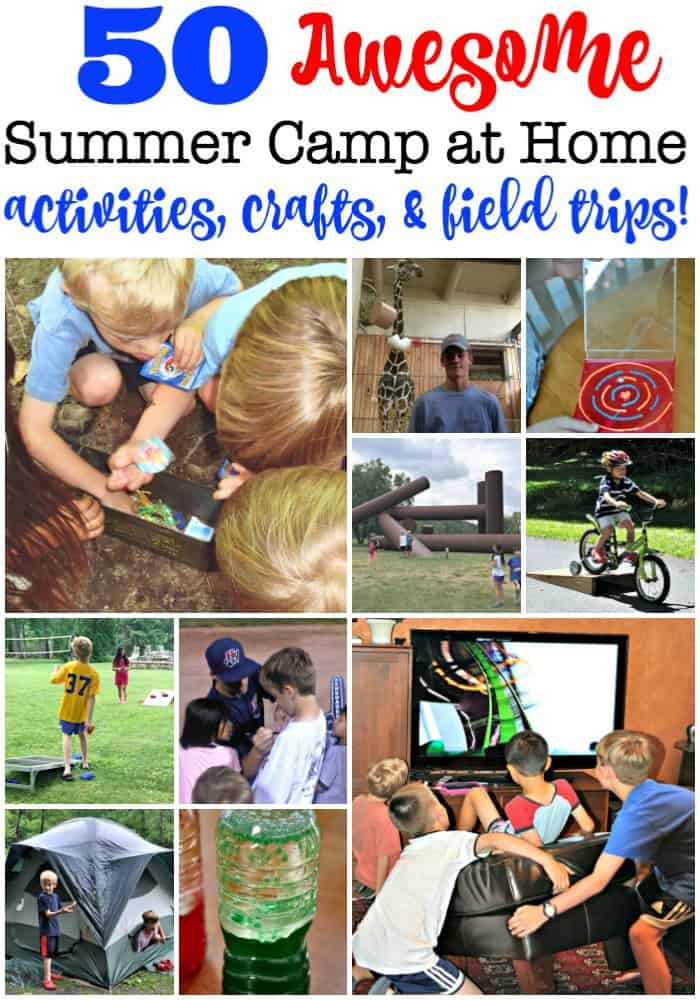 Summer Camp at Home Backyard Activities
The basis for your summer camp at home should be fun things that you can do in your own backyard. And ideally- you set them up with your kids at the beginning of the summer, and then you can let them head outside to play on their own- with their siblings or friends!
Summer Camp at Home Indoor Activities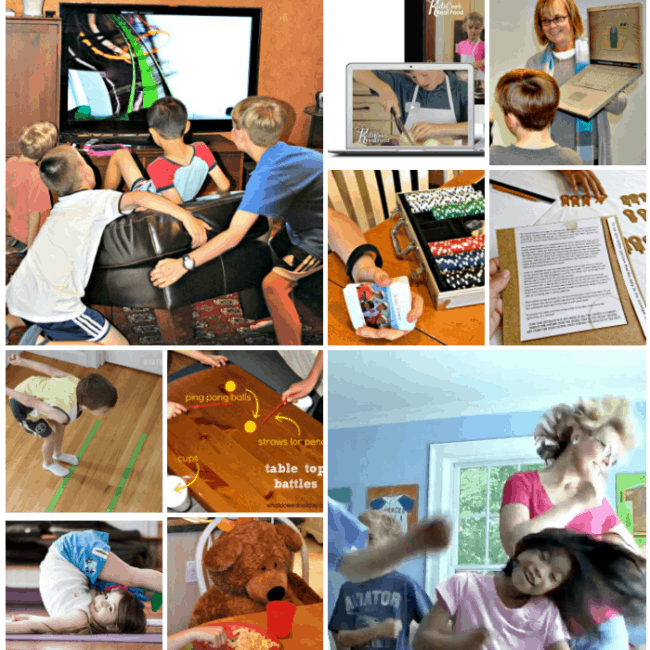 You'll want to have some indoor activities planned as well- not only in the event of rainy days, but some afternoons it's just too hot to be outside all day- and you'll want to cool off inside while still having fun!
Summer Camp at Home Crafts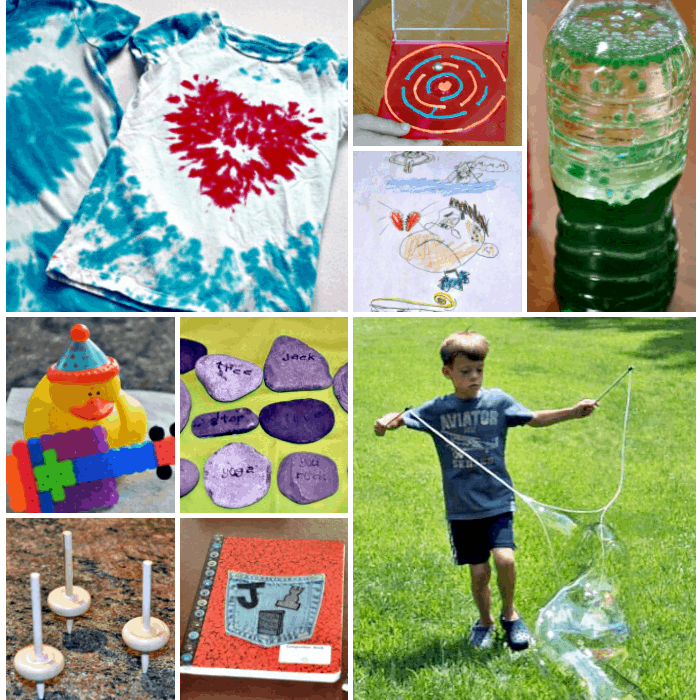 One of my favorite things to do with my kids in the summer is crafting. I love to dig out all of the craft kits that they received as birthday gifts, but we never had the chance to make. And I especially love finding cool new ideas online and making them together!
Summer Camp at Home Local Field Trips
I like to plan outings that I think of as "local field trips" once a twice a week during the summer. These are places that are either free or don't cost a lot of money (especially if you purchase a family membership), and easy to visit for a couple of hours.
Summer Camp at Home Big Adventures
And no summer camp at home plans would be complete without some big adventures! Whether you save these to do on weekends with your spouse or join up with another family doing their own summer camp at home thing- these are the kinds of outings that will create lasting memories of a great summer together!
Looking for some great ideas for your DIY Summer Camp?