Sometimes parents are a little fearful of hosting kids birthday parties in the winter because they are concerned about entertaining a house full of kids indoors for a few hours. But I say- if you have a nice blanket of snow on the ground, then by all means- use it! Here are some great winter birthday party ideas for hosting a snowmen and sledding party!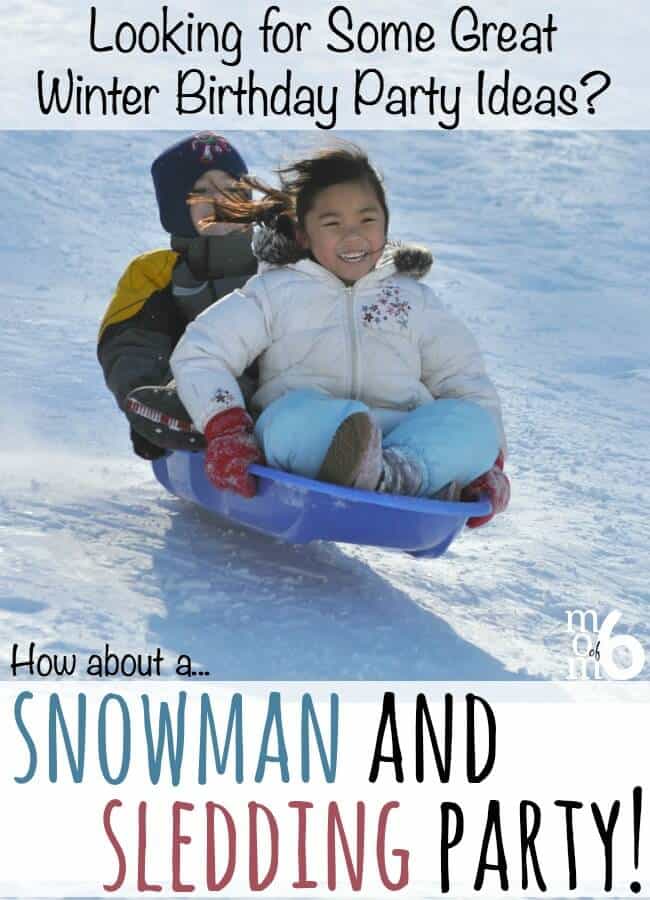 The Winter Birthday Party Invitations:
I create all my birthday party invitations using PicMonkey This is an affiliate link: MomOf6 earns a commission if you purchase, at no additional cost to you. (you can check out my tutorial on how to use PicMonkey to create birthday party invitations here).
This invite gives all of the important info- the theme, the time, date, and place, and lets the guests know what they should bring along.
You can scroll to the bottom of this post to download a free printable version of this invitation for your own personal use!
Winter Birthday Party Ideas for Activities: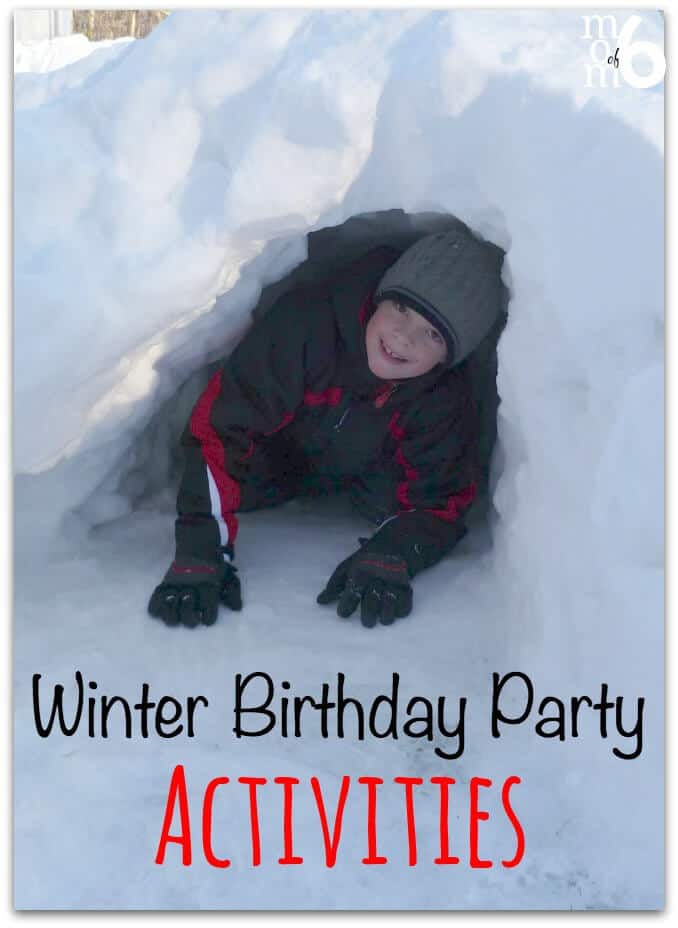 Since parents will likely drop off their kids already bundled up to enjoy the great outdoors, so you should plan on enjoying the snowman building and the sledding first!
Here are some ideas to keep the party moving along:
Snowman Building Contest:
Pair up the party guests into groups of 2 or 3 and give each group a brown bag pre-filled with snowman accessories such as a hat, scarf, mittens, buttons, a carrot for a nose, etc. Set a timer for 15 minutes and see who can create:
The tallest snowman
The fattest snowman
The silliest snowman
The most creative snowman
Sledding Games:
Sure, you can certainly let the kids loose on the hills and just allow them to sled to their heart's content, or you can add in a few party games:
Starting from the same point, who can sled the furthest?
How can reach the finish line the fastest?
What team of two can make it down the hill while holding hands? While sledding backward?
How many people can you fit onto one sled and still reach the finish line?
*of course, please put safety first- using your judgment of the size, speed, and snow conditions on the hill vs the ages and abilities of the kids!
Other Outdoor Activities:
Create snow forts
Fill spray bottles with water and a few drops of food coloring and allow the kids to "paint" designs in the snow
Get out your hula hoops and have a contest to see who can hula hoop while all bundled up in their snow gear! (It's MUCH harder to do!)
Draw a target in the snow (food coloring mixed with water in a squirt bottle will work) and allow the kids to make snowballs and try to hit the target (*But discourage the kids from getting into a snowball "fight" with one another. Not everyone will think that wet snow in the face is fun!)
Set up a game of "snow golf" using kiddie clubs and bright foam balls. Bury empty soup cans in the snow for golf holes.
Winter Birthday Party Ideas for Crafts and Indoor Activities:
Build Your Own Edible Snowman:
Hand every guest a small plate with three small powdered sugar donuts, and two black and one orange gumdrop that has been sliced in half. Have them assemble, and then (of course!) eat their snowman!
Toilet Paper Snowman Game
This idea for a snowman making contest came from Family Fun Magazine.
Send the guests (as teams) to different rooms, where they'll find toilet paper, piles of hats and scarves (the funkier the better!), buttons cut from construction paper, and tape. Each team must transform one of its members into a snowman, then help their creation get back to the central party room with as little "melting" as possible.
Award prizes for the wackiest outfit, best teamwork, and so on.
Make Snowglobes
ModCloth offers this simple tutorial on how to make easy homemade snowglobes.
Sing Karaoke Songs from "Frozen"!
If you happen to own (or can borrow) a karaoke machine This is an affiliate link: MomOf6 earns a commission if you purchase, at no additional cost to you. , grab this Frozen Karaoke CD
This is an affiliate link: MomOf6 earns a commission if you purchase, at no additional cost to you. and let the kids sing their hearts out!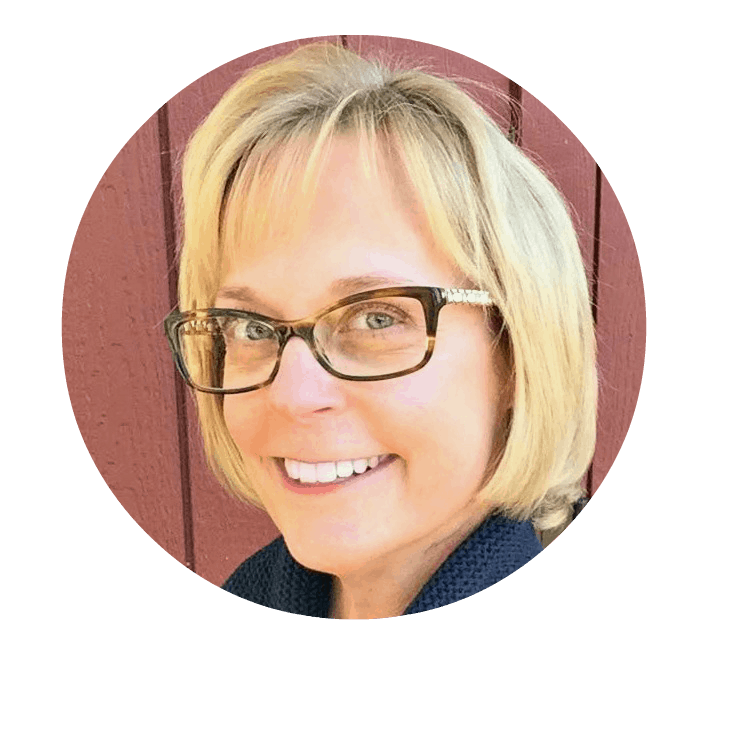 Planning a party or get together for tweens?
Then be sure to check out this list of Best Birthday Party Supplies This is an affiliate link: MomOf6 earns a commission if you purchase, at no additional cost to you. on a Budget and The Best Party Games for Tweens This is an affiliate link: MomOf6 earns a commission if you purchase, at no additional cost to you. over on my Amazon influencer page This is an affiliate link: MomOf6 earns a commission if you purchase, at no additional cost to you. !
Winter Birthday Party Ideas for Food:
Once the kids come in from playing outside, it would be the perfect time to warm them up with food and hot cocoa before moving on to indoor games!
Hot Cocoa Bar
Frugal Foodie Mama wrote a great post on how to put together a hot cocoa bar that you can use for your winter birthday party!
Chili and Chili Dog Bar
Before the guests arrive, prepare a big batch of homemade chili, and allow it to simmer in your crockpot while the party goes on. Serve the chili in bowls along with shredded cheese and oyster crackers for the adults, and over hot dogs for the kids. (Of course, the kids can enjoy their hot dogs plain if they'd like!)
Snowman Cupcakes
These "melting snowman" cupcakes made with marshmallows would be an adorable sweet treat to end your party! Simply top with candles for the birthday boy or girl! You can find the recipe here!
Winter Birthday Party Ideas for Favors:
These Snowmen Oreos (created by Mommy Savers) would make a perfect winter birthday party favor! Especially when paired with our cute favor tag, which you are welcome to download for your own personal use.
Which can download for free at the bottom of this post!
Winter Birthday Party Thank You Note:
Have your child send these sweet thank-you notes after the party!
Would You Like to Download the Free Winter Birthday Party Printables?
Awesome! Simply sign up below to join the MomOf6 community, and you'll be directed to a thank you page with access instructions!
*You can view our Privacy Policy here. To access the printable without subscribing to our newsletter, click here to send an email requesting access.
If you're planning a party- don't miss these helpful resources!