Have you started making plans yet for your family's annual summer vacation? If you are still in the thinking-about-it stage… then let me float this idea past you. What about making this summer be the one where you venture out to see some of the incredible natural wonders that make our country so amazing and unique? Our National Parks are quite simply- awesome! And seeing them as a family is the kind of stuff that life-long memories are made of. So if you are intrigued by this idea… here are 5 amazing National Parks for your summer bucket list!
The Grand Canyon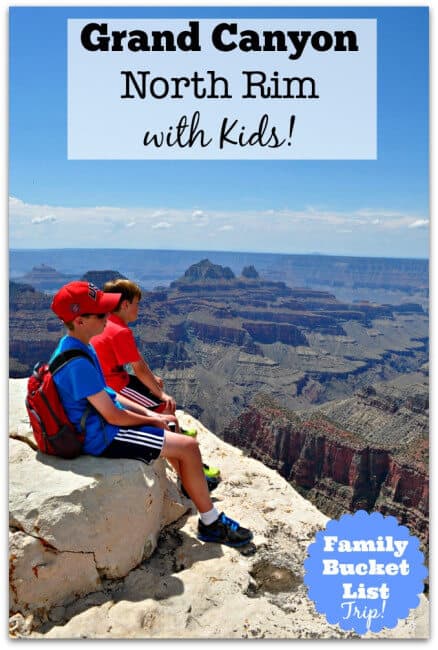 There is a reason why this is considered to be the grand-daddy of them all when it comes to natural wonders. Because when you stand on the rim of the Grand Canyon- it is so vast, so deep, and so wide that your brain can't really even process it all. The lines of color on the canyon walls, the very idea that all of this was created by water over a millennium of time… it is just breath-taking. And you'll want to do more than just stare at it- you'll want to get in and experience it.
There are two main access points to view the Grand Canyon- the South Rim- which is the most popular and easiest to get to from Phoenix and points south in Arizona, and the North Rim (accessible via Utah and Las Vegas) which is uncrowded even in the height of summer, but has less amenities to offer. I've seen it from both sides- but most recently enjoyed the North Rim with my family- and I preferred this quieter side of the park!
If your kids are old enough, be sure to sign up for a mule trip down into the canyon. And for families with younger children- don't miss out on a hike or a presentation by a National Park ranger. If the main hotel is booked (or if you are just looking for a less expensive option), stay in the campground which is right on the rim on the canyon. The views are unreal! You can read our road trip diary of our family's experience at the Grand Canyon North Rim here.
The Grand Tetons
One of the most amazing things about seeing The Grand Tetons is that these mountains pushed right up from the valley floor. So imagine you are standing in (or driving through) this flat, lush valley filled with wildlife, and right in front of you are these incredibly tall snow-capped mountains that you can see from base to peak. It's rare that you can experience a mountain range like this. But the best part of our trip to The Grand Tetons was the wildlife. We spent hours driving through the Antelope Flats area watching the bison herds graze, and looking for pronghorns (antelope) in the tall grass.
Our family also enjoyed hiking around Jenny Lake (a gorgeous setting), and were hoping to spot a moose- but had no luck! (But I was happy that we didn't encounter an up-close visit with a grizzly either!) The nearby town of Jackson offers so much to do- from rodeos to alpine slides, family BBQs, and some fantastic restaurants.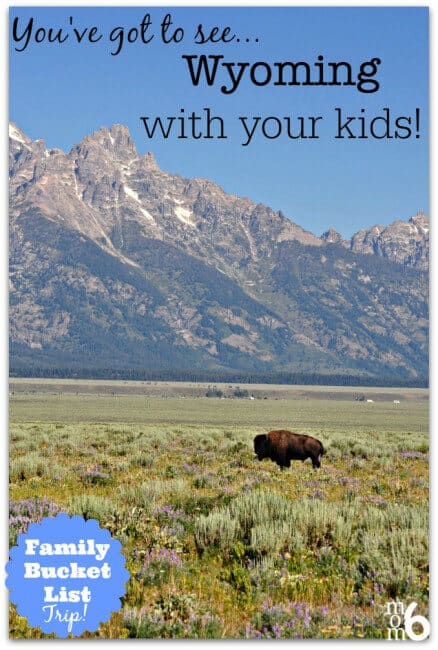 Yellowstone
A trip to Yellowstone can easily be combined with a visit to nearby Jackson for one incredible family vacation! The chances to view are wildlife are great- we saw bison, elk, and even a grizzly (from the safe vantage point of our car). And there is nowhere else in the world where you can see so many geothermal features- Old Faithful geyser being the most famous. There are more than 10,000 hot springs, mud pots, and fumaroles- plus over 300 active geysers in the park.
And you have to be sure and stop at the Grand Canyon of Yellowstone and hike down to the lookout point over the Upper Falls. There is so much to see here, you could easily spend a week and just get to enjoy a small piece of the 2.2 million-acre park, considered to be the most scenic in all of America. You can read about our family's experience in Wyoming here.
Bryce Canyon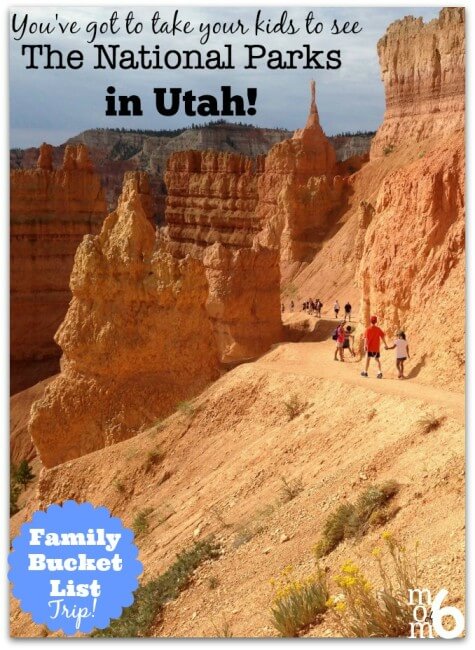 Bryce Canyon encompasses one of the most unique landscapes I have ever seen- red rock sandstone formations called hoodoos. It looks as if some giant has created enormous "drip sand castles" in a vast amphitheater. You can't imagine how an enormous boulder stays "balanced" on top of a towering spire- but it is the forces of nature that have sculpted it that way.
And it is amazing to me that there are paths we can hike to get down into the canyon and walk among the formations. It's not just for gazing upon- it is for experiencing! There are also mule trips that you can take down into the canyons as well- and the air is so clear here that Bryce Canyon is a perfect spot for nighttime star gazing.
Utah has several incredible National Parks- our family also visited nearby Zion during our trip, and ventured over to Kannaraville to hike a slot canyon which was one of the highlights of our summer! We would love to head back one day and hike Arches, Canyonlands, Capitol Reef, and also drive through Monument Valley. Utah National Parks would make an amazing week-long vacation just by themselves- but be sure to tie in a visit over to the North Rim of the Grand Canyon if you go! You can read about our family's trip to Southern Utah here.
Rocky Mountains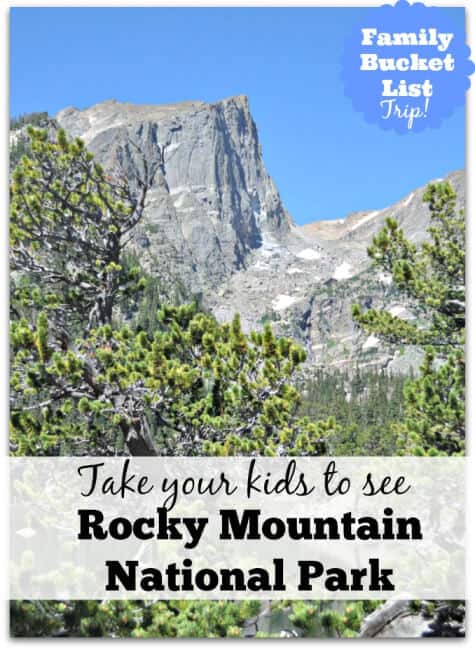 You don't have to be a high-altitude mountain climber to love Rocky Mountain National Park- there are plenty of hikes you can enjoy with your kids where they can scramble over boulders, dip their toes into a cold water creek or lake, and just drink in the incredible mountain views.
I also highly recommend a horseback trail ride with one of the local outfitters- you learn so much about the park from the wranglers- and what could feel more "Western" than riding through Rocky Mountain National Park on the back of a horse?
And a drive along Trail Ridge Road is a must-do to view the alpine tundra and maybe even get the chance to see some of the fuzzy-horned elks that hang out up there! You can read all about my adventure with the kids at Rocky Mountain National Park here.
Oh my gosh- I could go on and on. The National Parks of the West aren't the only amazing parks to see- there's Acadia in Maine that is spectacular, Everglades National Park in Florida which is a completely different experience, and Mammoth Caves in Kentucky- just to name a few!
What National Park is on your family's bucket list? Or what one have you visited that you think should be on mine? Please leave a comment!