A homemade lava lamp is an easy and fun thing to make with your kids. We made them as part of our DIY summer camp at home, and I've even done it as a project in my kids' classrooms at school (it's always a big hit with their teachers!). Here's how to make your own lava lamp!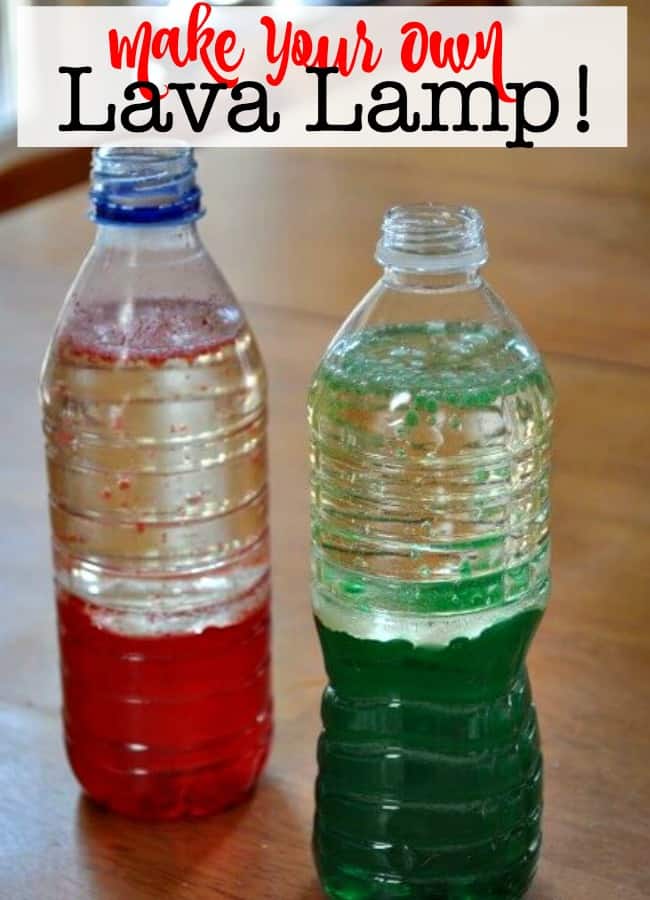 I began by taking a standard 16.9 oz water bottle, dumping out half of the water and filling the bottle back up with vegetable oil.
I then added a few drops of food coloring to the bottle, replaced and tightened the cap, and shook it up to mix the water with the food coloring.
Allow the bottle to sit for a few minutes, and you'll see the oil and the water separate- and you can explain to the kids that the water is denser which allows it to sink to the bottom, while the less dense oil floats on top of the water (see- it's a craft project AND a science lesson!).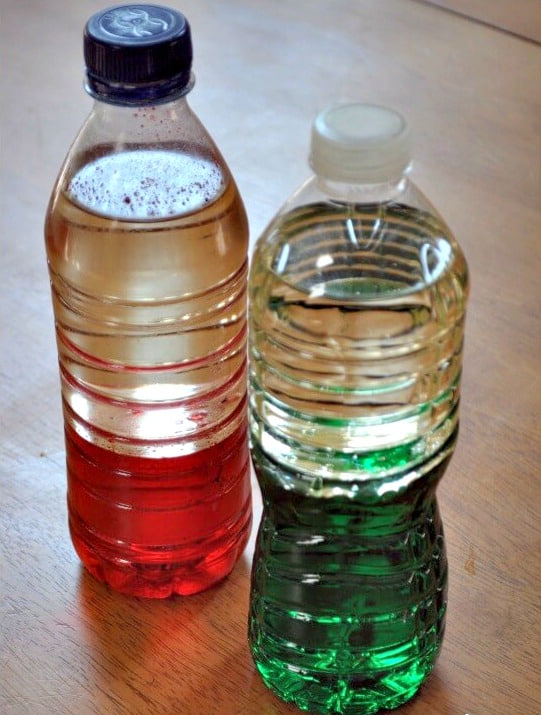 Now it's time to make the "lava."
Get some alka-seltzer tabs (and please, buy the less expensive generic version for this craft!) and using the point of a knife placed into the center of the tab, gently bang the knife down to split the tab into smaller chips.
Place about 1/4 of a tablet's worth of chips into your lava lamp bottle, and watch the action! (Leave the cap off).
Don't add too much alka-seltzer at once-or the water will become too clouded with bubbles and you'll lose the lava lamp effect!
When you are all done playing with your lamps, wait for the bubble action to stop completely and then cap the bottles. Bring them out on another day and get them going again just by adding in the alka-seltzer tabs!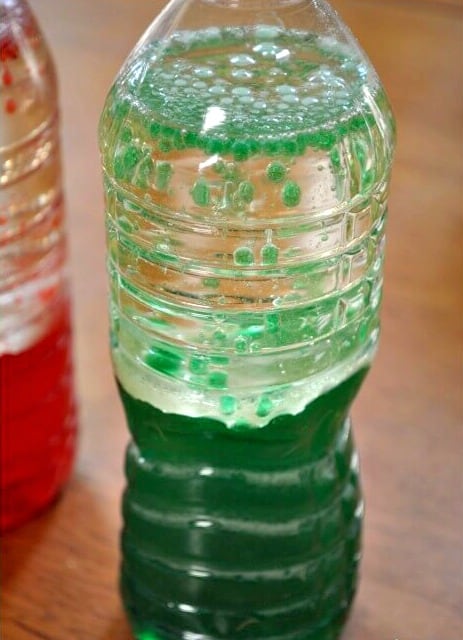 Please check out my DIY Summer Camp page for lots of ideas on how to host your own kids summer camp at home!
Here are some more great summer ideas for you: