To me, the start of the new school year feels more like the "New Year" than it does in January. We are all fairly well-rested from the summer, the kids are starting a whole new adventure as they head back to school, and everything feels fresh and possible. I find myself setting good intentions for my personal life and my work life, I am thinking about my goals and what I would like to accomplish this year, I feel optimistic and motivated, and quite honestly- ready to prep my home and my large family for what's ahead! So who's ready to get your home organized for back to school?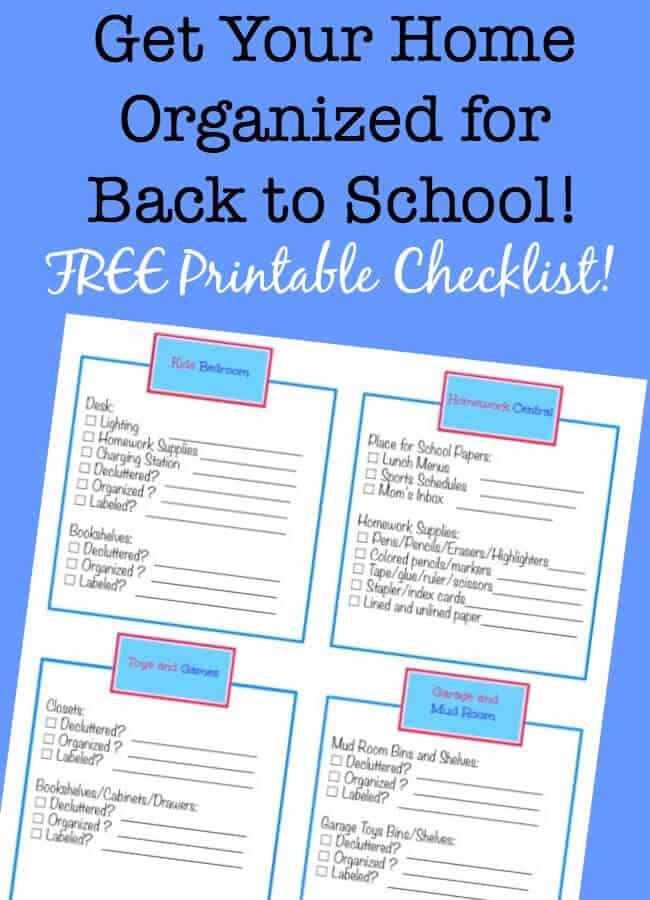 Because you all know how much I believe that an organized home and life can make you a more productive and fulfilled person! Are you with me?
Get Your Home Organized for Back to School- Starting with the Kids Bedrooms!
The last weeks of summer (or even the first few weeks of the new school year) are the perfect time to get your home ready for the new school year.
Digging in and cleaning out the kids' desks and bookshelves in their bedrooms- helping them to sort through their "treasures" and donating/recycling items that they don't need anymore makes your whole life feel less cluttered.
This is also a good time of year to teach your kids how to take responsibility for keeping their own rooms clean and organized. They can do this- and these are "tools" that they can use for the rest of their lives!
Homework Central
Depending on the child, some of my kids will mainly work on homework at their desk in their room, while others will work in the kitchen so that I can be on hand to help out. So I like to have both areas well-stocked and organized for the start of the school year. (You can check out my post on how to create a homework caddy here).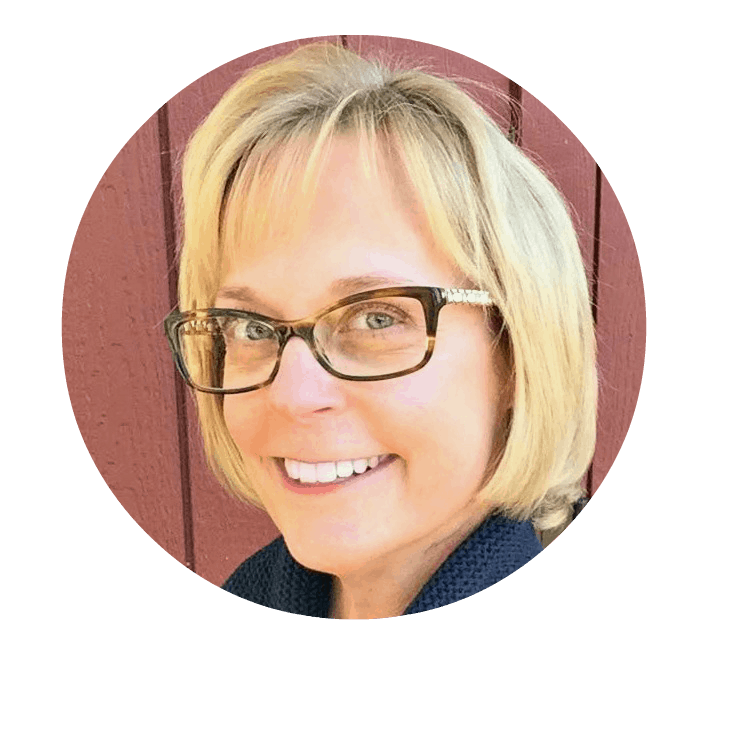 Are you planning on decluttering and organizing your home?
These are my favorite storage bins This is an affiliate link: MomOf6 earns a commission if you purchase, at no additional cost to you. for organizing all of the areas in your home! You can see all of my recommendations for buys Moms over on my Amazon Influencer page This is an affiliate link: MomOf6 earns a commission if you purchase, at no additional cost to you. !
Kids Toys and Games
Is it just me or did my kids not only grow taller but also a bit more mature over the summer? I am noticing that some of the toys and games that we own are no longer being played with- things like Brio trains and Matchbox cars and some of the dress-up clothes that used to occupy hours of an afternoon.
While I've got the kids in a decluttering mood, now is the perfect time to sort through these things and decide what we are ready to part with. Some of these will be great to pass down to families with younger kids, and others might just need to head to the recycling bin. But getting them out of my closets will feel great!
I also like to tackle the mudroom and garage areas with the same mindset- what we are no longer using or is no longer in usable condition (like those soccer balls that no longer hold air) needs to move on out. Clear the space and your mind by getting rid of the items that are no longer useful to your family!
Get Your Home Organized for Back to School Checklist!
It's always easier to organize when you are working from a checklist don't you think?
You can download and print your own back to school checklist by signing up below to join the MomOf6 Busy Moms Community, and you'll be directed to a thank you page with access instructions:
*You can view our Privacy Policy here. To access the printable without subscribing to our newsletter, click here to send an email requesting access.
Looking for More Back to School Ideas?