During the summer the kids and I are constantly headed out the door- whether its to play outside, swim in the pool, or go out on a hike. And while I keep a bottle of sunscreen in the car and also in my handbag- I've found that the best way for me to make sure that we each actually apply sunscreen before heading outside, is for us to see it right there by the door! So I decided to get organized and created a little "fun in the sun" station to help me in organizing sunscreen and sunglasses.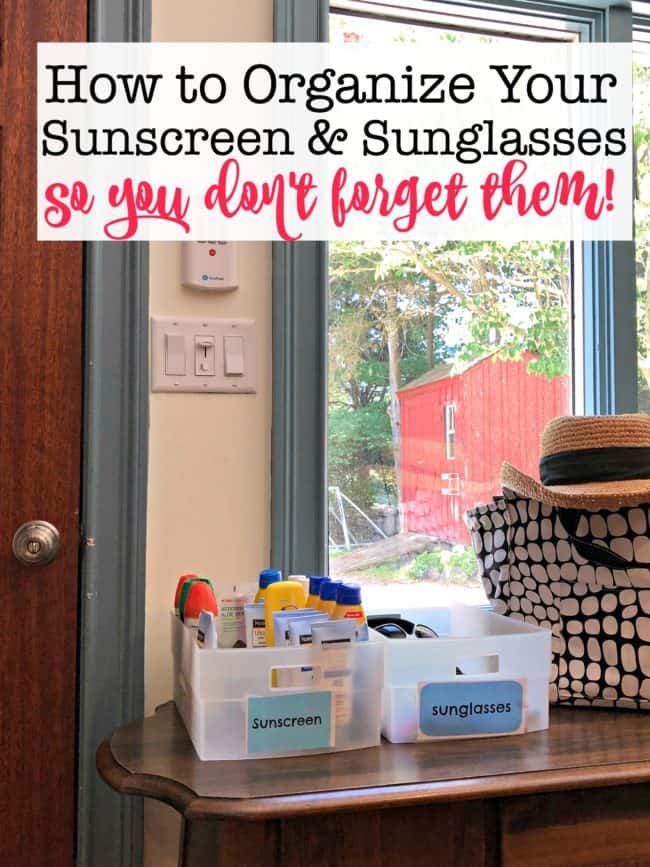 *Please note that some of the links in this post are affiliate links, which means I will make a small commission if you purchase through these links.
I simply set up two plastic bins right on the table next to the door we use most often. All it takes is the visual trigger to remind me that we need to apply sunscreen!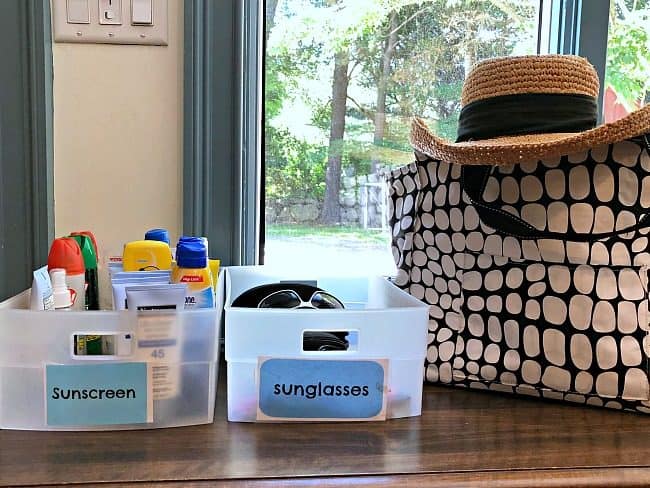 Clearly labeled- we literally can't miss them. (I created the labels using PicMonkey and then laminated them using my home laminator, but I could also have used these chalkboard labels).
I also threw some bug spray in with the sunscreen- as I found we were using that nearly as often!
Do you find it easier to remember items when they are strategically located right where you will see them?
Looking for some more great ideas on how to organize your home?
Are you ready to get your life organized? Register for Busy Moms Boot Camp!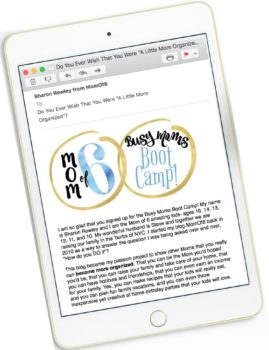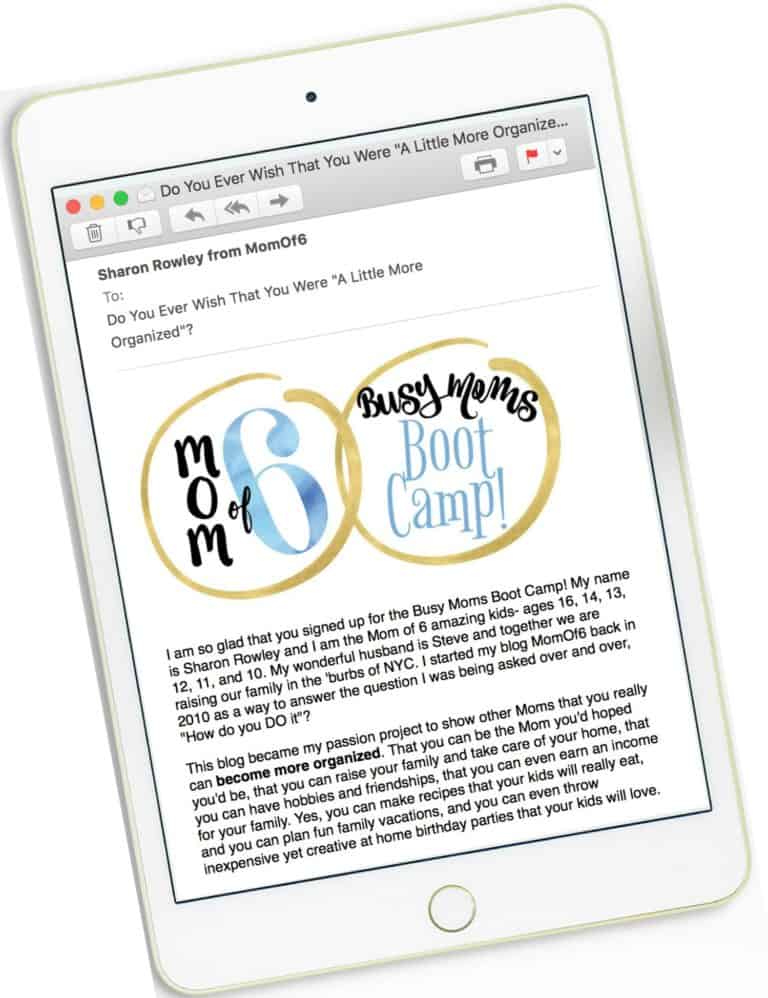 It's a free series of 10 weekly emails that can help you put some organization back in your life and help you to create room for all of those things that you'd like to be doing- whether that's making time to celebrate the little things with your family or carving out some space for yourself. Busy Moms Boot Camp can help you to move from chaos to organized! Simply sign up below to get started!
Join the MomOf6 community!
You'll receive our twice-weekly newsletter via email filled with ideas and resources for busy Moms! *You can view our Privacy Policy here. To access the printable without subscribing to our newsletter, click here to send an email requesting access.