Some of our favorite family road trips have been to New York state parks, and visiting Watkins Glen State Park with kids is right at the top of our list!
You know, there is a reason why states have set aside funding over the years to acquire land, build up infrastructure, and maintain facilities at their state parks…  it is because they are beautiful! These are treasures meant to be visited and enjoyed- and quite often they are free (or just a small entrance fee is required).
Watkins Glen State Park, located in the Finger Lakes region of New York, is a place of spectacular beauty!
Hiking at Watkins Glen State Park with Kids!
You hike on paved trails along the side of a gorge carved out of the rock, complete with 19 beautiful waterfalls.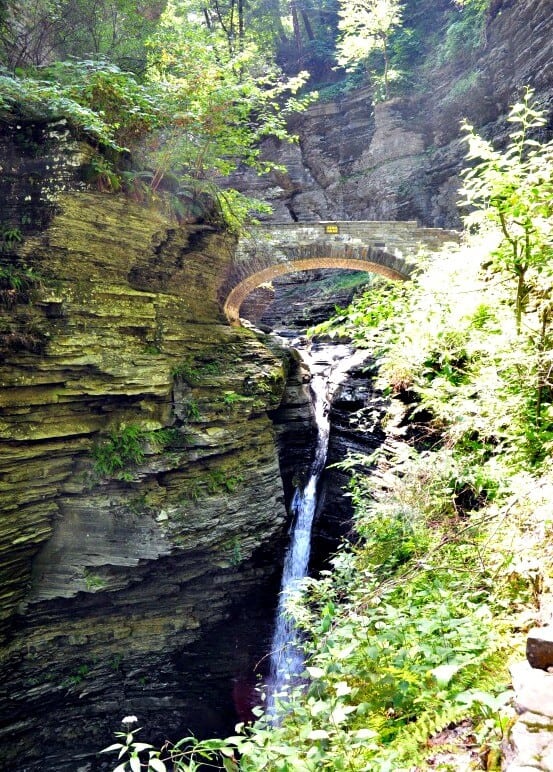 When I have the privilege of visiting a place like this, I think of the workers who created the footpaths, stone bridges, and guard rails. It is because of this hard work, and the fact that the state of New York funded this project at some point in the past, that my family can visit it safely and enjoy the incredible beauty.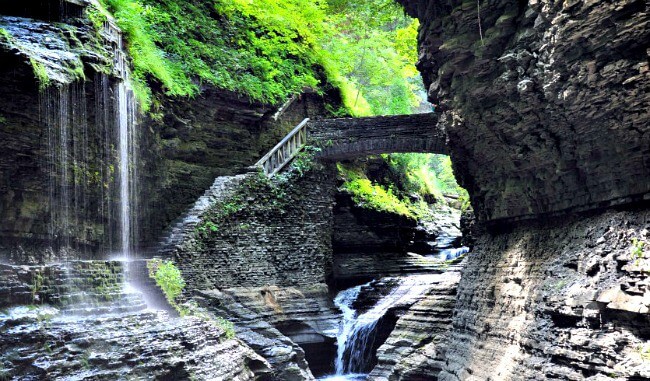 And these waterfalls provided a fun way to cool off by simply dipping your head right into them!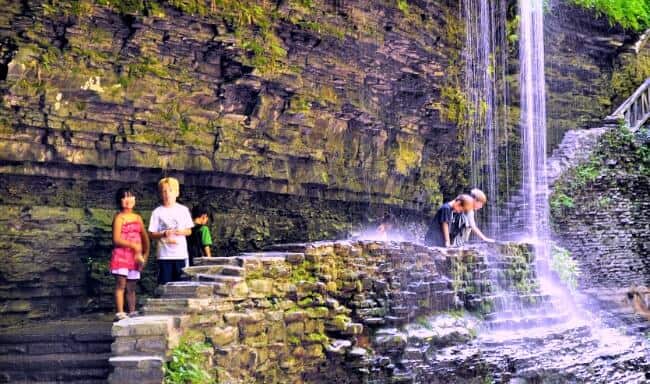 We camped right in the park- reserving a tent spot nestled in the woods ahead of time.
A large playground was located nearby along with large, clean bathrooms and showers. There is also an Olympic sized swimming pool for campers and day visitors to the park to use.
We spent the evening roasting hotdogs followed by s' mores, and relaxing near the campfire. It was an awesome weekend!
Looking for some more New York road trip ideas?
Check out these posts:
*Watkins Glen State Park with Kids is part of a "MomOf6 Loves NY!" series that highlights some our family's favorite places to visit during a New York road trip!