I really do love throwing kids birthday parties at home- and that doesn't end when the kids become tweens and teens! At this age, kids want to celebrate their special day with their friends and just have fun together. So here are some birthday party ideas for tweens and teens that include themes you can use to make your party fun! And be sure to check out the party games at the bottom of the post that are perfect for tweens and teens!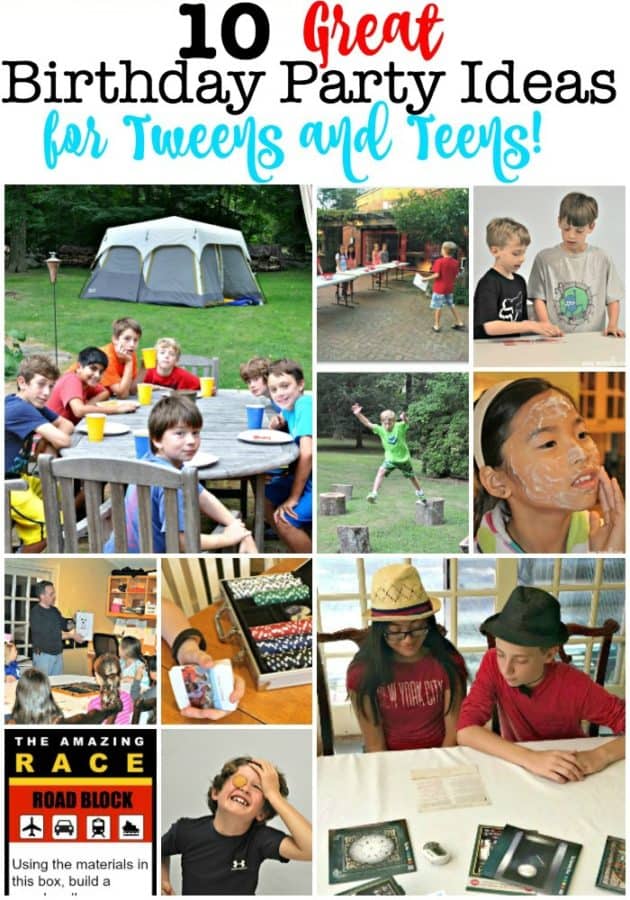 Birthday Party Ideas for Tweens and Teens: Escape Room Party!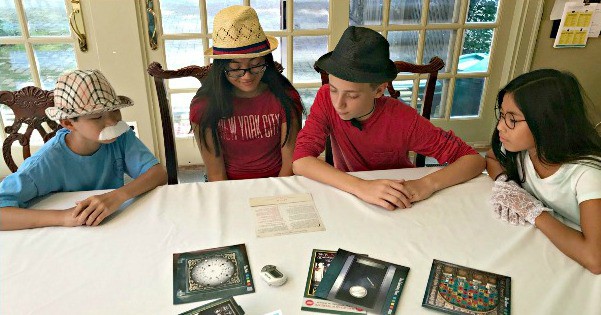 Escape Rooms are so popular with tweens and teens these days- but they can be rather expensive outings for parties. Fortunately, you can have an escape room birthday party at home- and you can see how we did it in this post which includes free printable invitations, thank you notes, and game recommendations!
Cutthroat Kitchen Birthday Party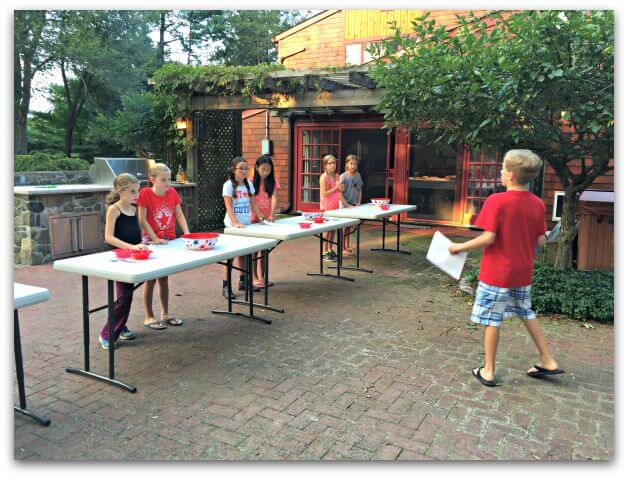 If your kids love to watch the cooking shows on the Food Network as much as mine do- then I am sure that they would love to have a Cutthroat Kitchen Birthday Party to celebrate their special day! For our party, we used the "Camp Cutthroat" episodes as our theme- where chefs had to make camp-themed food while competing in the great outdoors! This post includes a free printable invite and thank you card as well as a "show script" you can use for your party!
Minute to Win It Birthday Party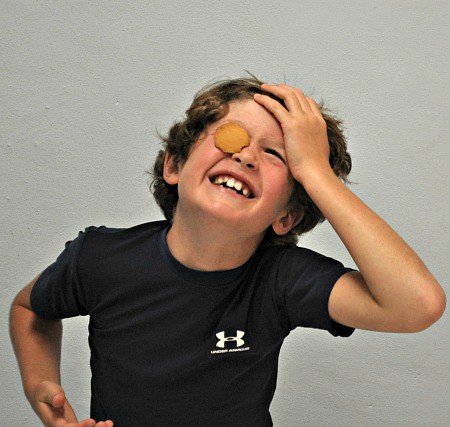 The inspiration for this party comes from the NBC game show "Minute to Win It"- and if you have never had a chance to see this show- I'll summarize it for you. Contestants are given challenges (involving common household items) to complete in 60 seconds to win ever-increasing prize money.
But the best part, the challenges are fun, and can easily be replicated at home! This Minute to Win It Party is a family favorite and such a success at our home that we have hosted it three different times for three of our sons' birthday parties!
Backyard Camping Party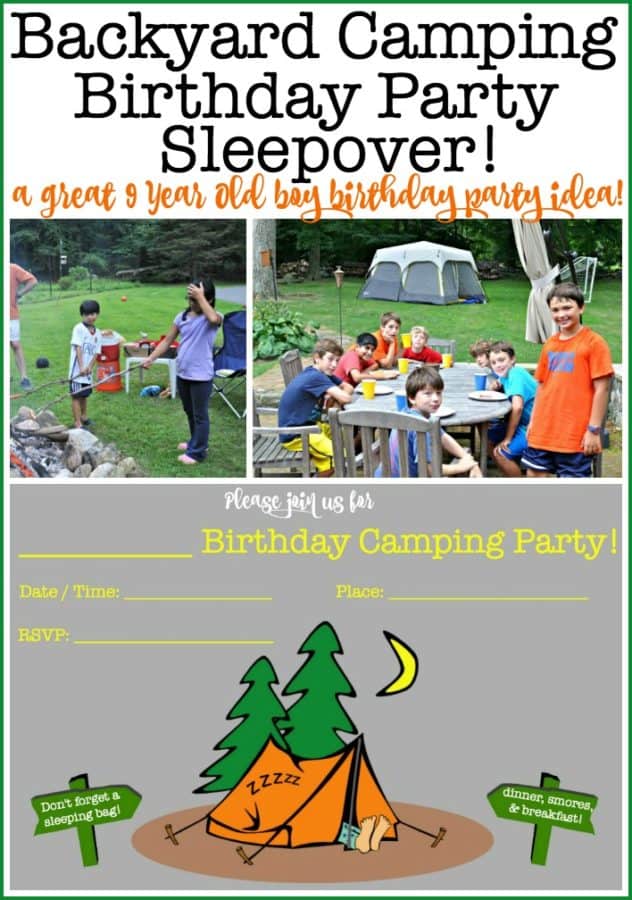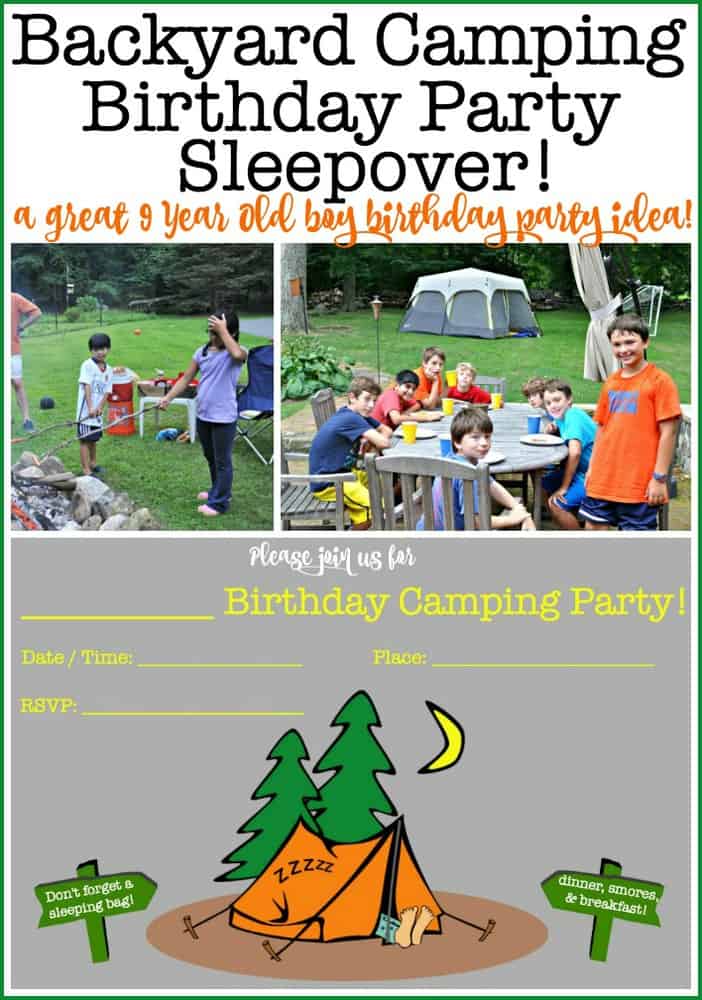 Kids love camping, and getting to sleep in a tent with their friends is fun- even if it is only in your own backyard! This Backyard Camping Party post gives you the details on the order of events for your party as well as ideas for party favors!
Amazing Race Party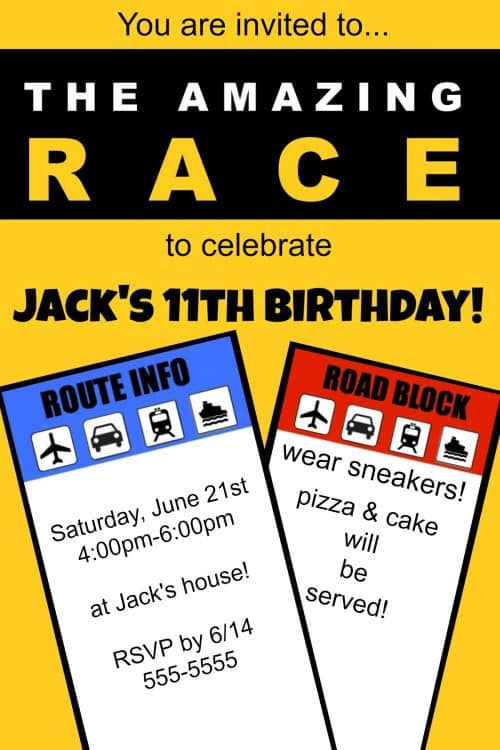 Fans of the hit CBS show "Amazing Race" would love a birthday party that features them taking on challenges and competing against other teams to win the race! This Amazing Race Party can be done right in your backyard, using traditional party games that fit into the theme. The post includes free printable invites, thank you notes, and game cards!
American Ninja Warrior
Are your kids fans of "American Ninja Warrior"? This fantastic show follows competitors as they attempt to master the world's most challenging obstacle course. The events on the course are designed to test athletes' strength, balance, and endurance. For my son's 11th birthday there was no doubt what he wanted to do- hold his own backyard American Ninja Warrior Birthday Party!
This post shows you how we created a course in our backyard for our party- along with free printable invites and thank you notes!
Poker Party
Ever since my kids learned how to play Texas Hold 'Em, they've wanted to invite their friends over for a "boys poker night"- so I thought a Boys Poker Night Birthday Party would be a fantastic party theme for a tween!
If all of the kids already know how to play poker- awesome! But if not, there are lots of less complicated card games that you can play at the party instead. This post shows you exactly how this tween birthday party unfolds!
DIY Magic Tricks Party
Kids love learning new magic tricks- and this party gives them the chance to do just that! In this DIY Magic Tricks party, kids team up with a partner, read how to do a new trick, practice a little, and then get up in front of the group to perform their new trick! The results may not always be what's expected, but the kids will laugh and have a great time anyway!
Art Party
My daughter and her friends love to draw, so we turned that hobby into a great at-home birthday party. This Art Party post shares with you the two Youtube videos we used to learn how to draw a cool cartoon dog and panda that we could easily re-create with the kids. I also share a full party timeline as well as a free printable invite and thank you note.
Spa Party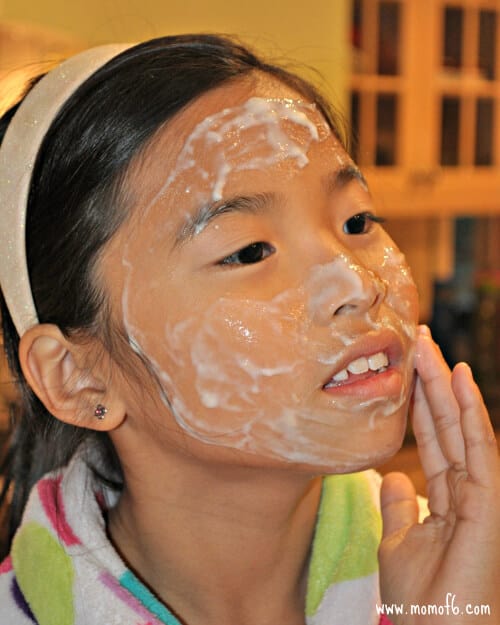 What girl doesn't love the idea of a day shared with her friends, relaxing and being pampered? I think it's safe to say that girls of ALL ages love this! In this Spa Party post, I share my ideas on how to throw a spa-themed birthday party for your daughter, including free printable invites and thank you notes, recipes for DIY spa products, and ideas for spa food!
Looking for Some Great Birthday Party Games, Crafts, & Activities?
Shop for These Awesome Party Games!